'Grey's Anatomy': Even Owen Haters Thought Tom and Teddy's Cheating Was 'Tough to Watch'
Grey's Anatomy has had many, many romantic plot lines over the years.
These plot lines have ranged from drama surrounding hookups to long-lasting marriages with children to toxic relationships to messy love triangles. Some of these plotlines have been better received by the fan base than others: the romantic tension between the eponymous Meredith Grey and Derek "McDreamy" Shepherd drew in many fans, while fans had much less favor toward the plotlines with Owen Hunt.
However, one romantic plot line involving Owen did make fans feel sorry for his character and animus towards other characters in the love triangle.
This is surprising: Owen isn't the most popular character, and one might expect fans not to care so much about him. What made the fans side with Owen this time?
'Grey's Anatomy' is a medical drama, but the romance is just as important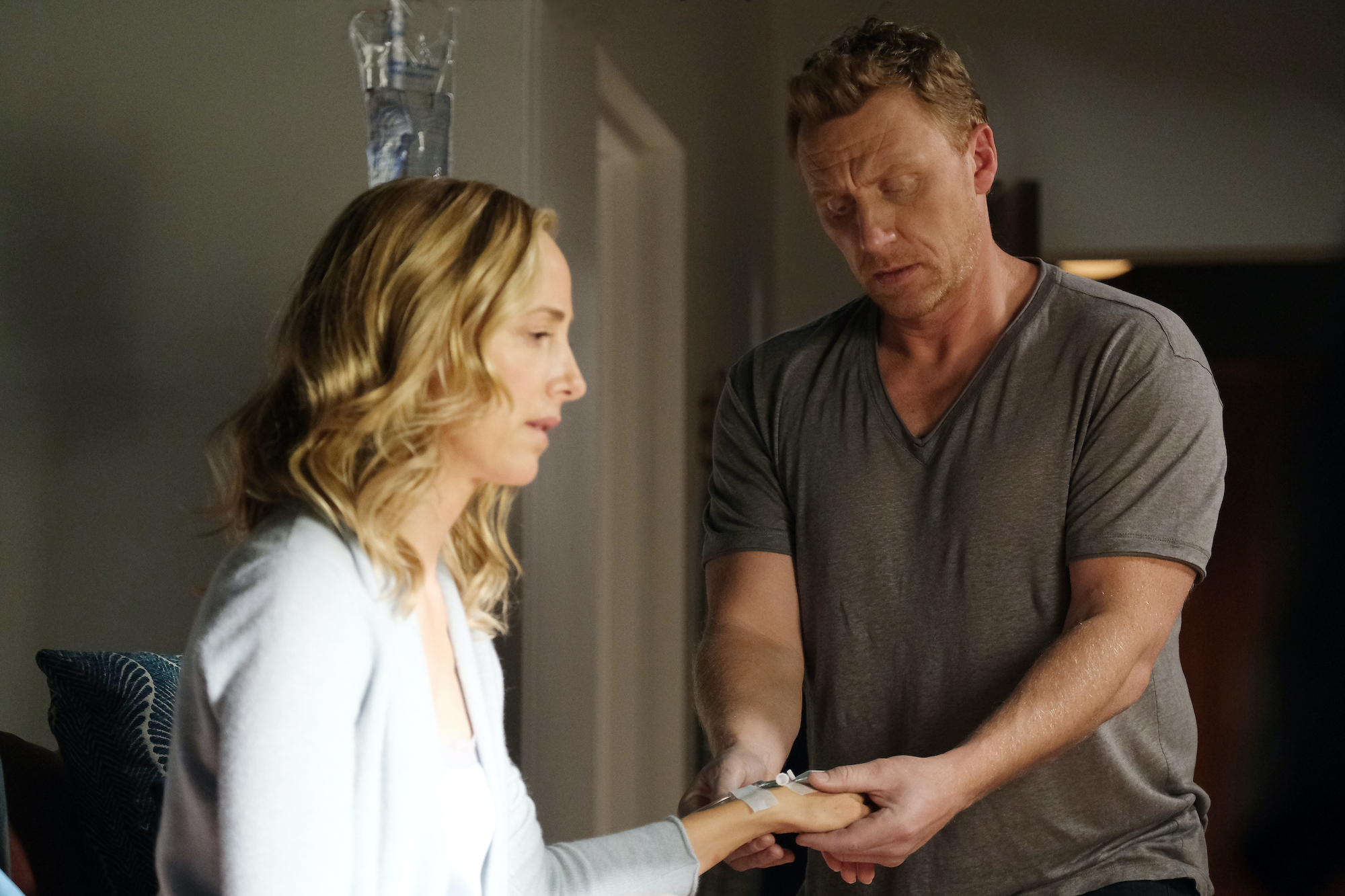 RELATED: 4 'Grey's Anatomy' Couples That Deserved to Be Endgame
Grey's Anatomy has been on air since 2005, so naturally, it has had many, many story arcs involving romances between characters on its massive ensemble cast.
There have been many fan-favorite relationships: the marriage between Dr. Grey and Dr. Shepherd, the dramatic engagement of Preston Burke and Cristina Yang, and the tragic relationship of Izzie Stevens and Denny Duquette are much beloved.
These romances aren't all heterosexual, either: one fan favorite character, Callie Torres, was shown to be bisexual and became one of the longest running queer characters on television.
Of course, these romances are far from rosy. Problems in relationships have ranged from cheating, to possessive behavior, to abuse and even death.
After all, conflict, tension, and strife are the roots of good stories, and Grey's Anatomy skillfully used hardship to develop its characters and build its storylines.
Owen Hunt is not a popular character
RELATED: 'Grey's Anatomy': Is Everything Really All Owen Hunt's Fault?
Dr. Owen Hunt first appeared on Grey's Anatomy in season 5. His character is an Iraq veteran working at the hospital as a trauma surgeon, and he has had many relationships over the years.
However, these relationships have not gone well: his relationship with Dr. Yang led to him being possessive, controlling, and unfaithful; in another relationship he cheats on his partner while continuing to act possessive, and in yet another relationship he turns violent towards a man due to the man's involvement in an affair.
These traits have led fans to have sour feelings about Owen: his behavior parallels the abusive and controlling behavior many abusive men exhibit in real life, yet he is seldom punished for this in the narrative.
Some fans felt sympathy when Teddy cheated on Owen with Tom
RELATED: 'Grey's Anatomy' Season 17: Kim Raver Teases the New Teddy Altman Episode
The aforementioned violence stemmed from Owen's relationship with Teddy Altman. Teddy and Owen had had an affair prior, and when Teddy became pregnant decided to enter a licit relationship.
Teddy, while pregnant, had dated Tom, and Owen was unhappy about this. However, once Teddy and Owen were officially together, Teddy and Tom start an affair, which is accidentally revealed via voice mail to Owen.
Fans on Reddit had complicated feelings regarding this plot. Tom is also a contentious character: and in a conversation asking if other fans liked him, one fan responded with:
"Absolutely love Tom , but I don't like the whole teddy and him cheating thing. I wouldn't mind teddy and Tom together but watching them do what they did even to Owen was tough to watch."
Another fan responded "Even to Owen 😂," demonstrating a feeling that, while fans want to see Owen face more consequences for his actions, some plotlines are just a bit too much.