'Grey's Anatomy' Fans Are Annoyed With the Ellis Flashbacks Featuring Sarah Paulson
Sometimes when casting a character in a flashback scene, showrunners use different actors for the roles. Often, the casting directors try to use actors with almost similar features so that they don't confuse the viewers.
Although in some circumstances they get away with it, other times they don't. Grey's Anatomy's casting choice for the flashback character Ellis had fans annoyed for many reasons. Viewers couldn't help but notice how different Sarah Paulson was from the older Ellis, played by Kate Burton.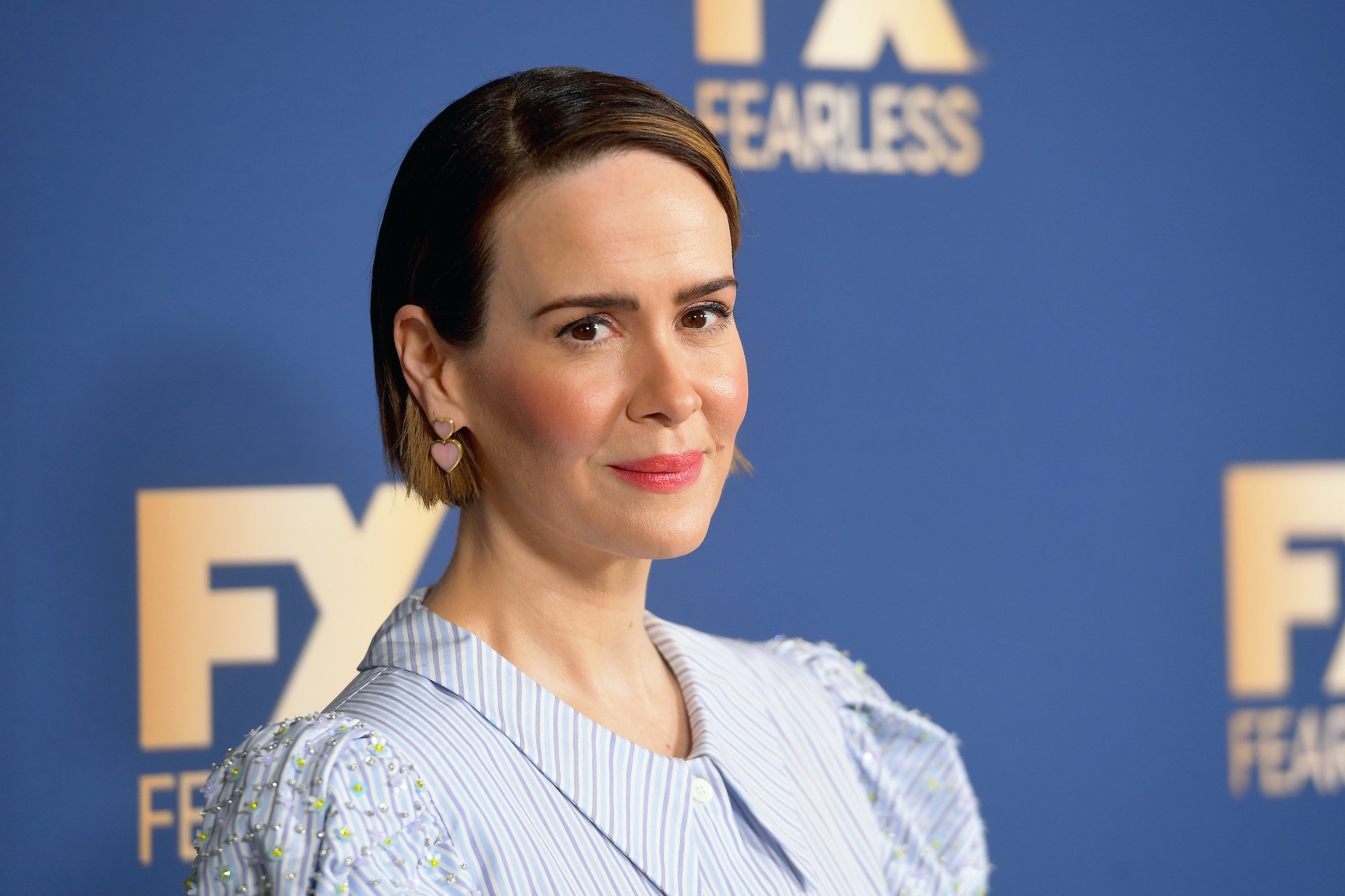 What is the show 'Grey's Anatomy' about
Grey's Anatomy is a medical drama show that features doctors, nurses, and interns at the Grey Sloan Memorial Hospital. The show depicts the daily activities in a typical hospital, with every episode involving different medical cases.
The show primarily focuses on Meredith Grey and her evolution from an intern to a surgeon at the Grey Sloan General Hospital. It also shows her relationships with her fellow medical workers and occasionally gives fans a glimpse into her past.
When the show begins, a voiceover comes on. Usually, Meredith Grey's voice, played by Ellen Pompeo, provides viewers with an overview of how the season will go. In every episode, as a doctor treats his or her patient, they form a meaningful connection with the patients, usually showing how their illness relates to the doctors' past incidents.
In the show, Meredith Grey has had to overcome many hurdles towards her journey of becoming a surgeon at the Grey Sloan Memorial Hospital. Never mind the fact that she is the daughter of the highly respected surgeon Ellis Grey.
Ellis has never been a great mother to Meredith
Ellis Grey was born in August 1953. Not much is known about her childhood. She got married to Thatcher Grey, and soon enough, she gave birth to Meredith Grey in 1978. In the show, Ellis was depicted as a hard worker considering she was one of the few surgeons and a female one at that.
When she got pregnant with Meredith, she was in denial and her husband Thatcher recalled her going into labor and laughing about it. At work, she began forming a close relationship with fellow resident Richard Webber.
The two bonded over the discrimination they received. Ellis got looked down upon because she was a female surgeon, and Richard got discriminated against for his skin color.
In 1983, she had been shortlisted for the Haper Avery Award. Upon learning of the nomination, Webber got jealous and decided to forego his plan of telling his wife, Adele, about his affair with Ellis. Realizing that Richard hadn't left his wife, Ellis went on a downward spiral and even attempted to take her life.
Soon after Meredith began her internship, Ellis got diagnosed with advanced Alzheimer's. She got worse to the point of even forgetting who her daughter was. Ellis is described as having been arrogant and overbearing. She was, however, hardworking and driven.
The Sarah Paulson 'Grey's Anatomy' flashbacks that have fans annoyed
Sarah Paulson and Sally Pressman have both played Ellis in flashback scenes at different ages.
However, according to a Reddit thread, the showrunners missed some details which fans can't seem to get past. Although fans loved Paulson and praised her for her acting skills, they felt that she wasn't the right fit for Ellis, and they had plenty of reasons to support this.
For starters, the old Ellis' eyes are light blue while the young Ellis, played by Paulson, has brown ones. The second thing is that the two actresses who play the young and old Ellis have different bone structures and bodies. Many fans stated their disapproval of having Paulson play a younger Ellis and would have rather she acted in a different capacity.