'Grey's Anatomy' Fans Are Begging for This Helpful New Feature on Both Netflix and Hulu
With every new episode of Grey's Anatomy since January 2020, fans are getting more and more annoyed with the Station 19 crossover events. The new fire station drama is a spin-off from the flagship series that took a few Grey's characters with it. 
The two shows broadcast back to back on ABC Thursday evenings; however, for viewers who stream the series, it doesn't work out so well. Let's take a look at the new feature that Grey's Anatomy fans are suggesting for the streaming giants.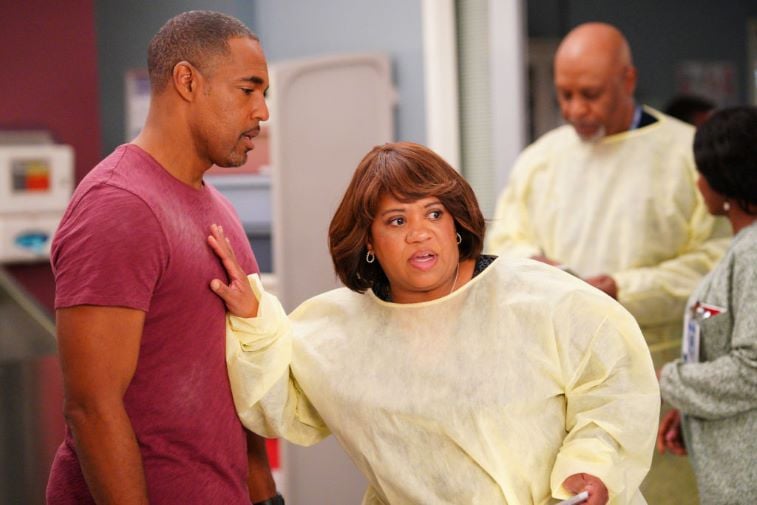 Do fans have to watch both 'Grey's Anatomy' and 'Station 19' to understand the storylines?
Executive producer Krista Vernoff and the writing team at Grey's Anatomy and Station 19 try to make sure that each show is a complete stand-alone episode. However, fans will get the bigger picture if they watch both.
"Each hour of each show needs to be a whole story [by] itself," Vernoff told Variety. "And when merged with the other show, when there are crossover elements, it needs to feel like, 'Oh, that's a bigger movie.' So I had to make two-hour movies, [but] if you only watched [either the first or last] hour, you felt totally satisfied."
So, viewers can watch one show or the other and not be lost. Vernoff also believes that fans of Grey's Anatomy could jump in on the newer Station 19 without having watched any episodes to this point.
Here's the feature 'Grey's Anatomy' fans would love to have on Netflix and Hulu
Fans who watch Grey's Anatomy and Station 19 solely on Netflix or Hulu are upset that they have to navigate back to the home screen and then to the other show after each episode.
Although it seems like something trivial, in today's streaming world, it does seem odd that there isn't a feature that brings up the next show in the crossover event. This option might come right at the end of Grey's Anatomy.
Instead of cueing up the next episode of the flagship series, it would allow for watching Station 19 next. Then flip back to Grey's Anatomy so fans might get the full picture Vernoff was talking about.
"To rewatch this, you have to flip back and forth," wrote one annoyed Reddit user. "Barf."
Currently, if watching on either of the streaming giants, the next episode of Grey's Anatomy begins automatically. 
How easy is it to add features to Netflix and Hulu?
With the constant features and additions coming in steadily from Hulu and Netflix, it seems like adding this feature to one of the streaming giants would be relatively easy.
Whenever a viewer accesses one of the services, they both build their recommendation systems for the user, according to Netflix. They use algorithms to determine what to suggest next after a show someone is watching concludes. 
So, it stands to reason that a simple algorithm might be created to input Station 19 and Grey's Anatomy together in their system. Fans hope that both services add this quick option soon. Otherwise, they often forget to flip back and forth between shows. 
Grey's Anatomy and Station 19 are both available on Netflix and Hulu. The shows air weekly on ABC, beginning with Station 19 at 8 p.m. ET, followed by Grey's Anatomy at 9 p.m. ET. 
Read more: 'Grey's Anatomy's Ben Warren Just Solidified Endless Crossovers with 'Station 19' — Here's What Happened Tonight to the Grey's Characters on 'Station 19'