'Grey's Anatomy': Fans are Begging Owen Hunt to Get a Vasectomy—Here's Why
The fall finale of Grey's Anatomy has fans freaking out about so many things. The love triangles just got more complicated than ever. Viewers found out one key element that is making them scream that Owen Hunt (Kevin McKidd) needs a vasectomy. Read on to find out why. Warning Season 16 Spoilers.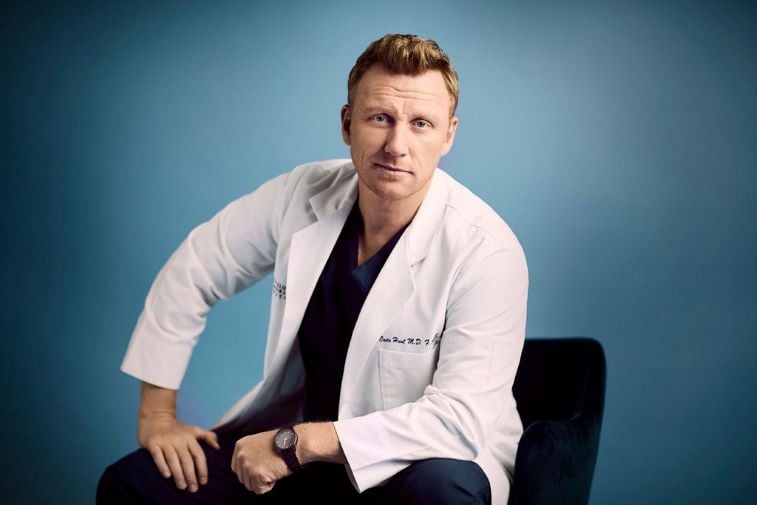 What happened with Owen Hunt in the fall finale of 'Grey's Anatomy'?
Owen Hunt spent most of the fall finale over at Pac North hospital, showing around a new surgeon, Dr. Daphne Lopez (Amanda Payton). Owen was trying to get Daphne to want to work at the hospital, but it's clear that sparks are flying between the two.
Richard Webber (James Pickens Jr.) even commented, "You don't want to have three babies, do you?" He was referring to how close Owen was getting to Daphne.
Webber was foreshadowing what was about to go down over at Grey-Sloan Hospital. Amelia Shepherd (Caterina Scorsone) finally had her much needed ultrasound, only to find out that the baby measured 24 weeks instead of 20 weeks.
The shock on her face rivaled the dismay to viewers at home with the realization that her baby could now be Owen's instead of Linc's (Chris Carmack)! This moment is when fans began yelling for Owen to get that vasectomy because the man will now have three babies. Owen adopted baby Leo, who he is raising with Amelia. He just had baby Allison with Teddy Altman (Kim Raver). Now, he could have another baby with Amelia!
Fans are freaking out over the new revelation that Owen might have another baby
Viewers are not thrilled that Owen could be the father of Amelia's baby, and they have a lot to say about it. They even began debating the reasons why it could not possibly be Owen's baby.
"Owen should probably go ahead and schedule that vasectomy," exclaimed an outraged fan.
"Snip snap snip snap snip snap," wrote one Reddit user referencing The Office's Steve Carrell and his many vasectomies.
"I'm confused how it could even be Owen's," questioned another fan. Weren't Amelia and Linc sleeping together for a while before she found out she was pregnant? Or was she double-dipping?"
"I'm pretty sure," confirmed another viewer, "that she and Owen had a brief roll in the hay right before she and Linc became official."
Some viewers do not believe that Owen could be the father of Amelia's baby. However, others see how it could be a possibility. Whether they believe it or not, they are not happy about it.
Fans are hypothesizing how the relationships will play out with the announcement of this news
It seems like fans love Amelia and Linc together, so they are upset that this news may hurt the new relationship.
"Better scenario," wrote one fan. "Amelia stays with Linc, Teddy can be with Koracick, and Owen is just single with his kids."
"We did not need this to happen to Amelia and Linc," added another viewer.
"If she and Link break up, I'm going to be devastated," wrote another Reddit user, "no lie. They deserve their happy Owen free family."
Hopefully, fans will get their wish, and Amelia will remain with Linc. We will have to wait to find out until Grey's Anatomy returns to ABC on Jan. 23, 2020.