'Grey's Anatomy' Fans Are Blaming an 'Evil Twin' for a Character's Bizarre Behavior
The creators and producers of Grey's Anatomy are no stranger to sudden character changes on the medical TV drama.
It's not uncommon for characters to come and go unexpectedly, with Dr. Alex Karev (played by actor Justin Chambers) and Dr. Derek Shepherd (Patrick Dempsey) as two prominent examples. Dr. Teddy Altman (Kim Raver) is now one of them.
After being on Grey's Anatomy on seasons six through season eight, Dr. Altman surprised fans when she reappeared in season 14. But that wasn't the only shock:
Fans think something has changed in the years that Dr. Altman was gone from the show, and the theory they're using is nothing short of bizarre. 
Dr. Teddy Altman was missing from 'Grey's Anatomy' for six entire seasons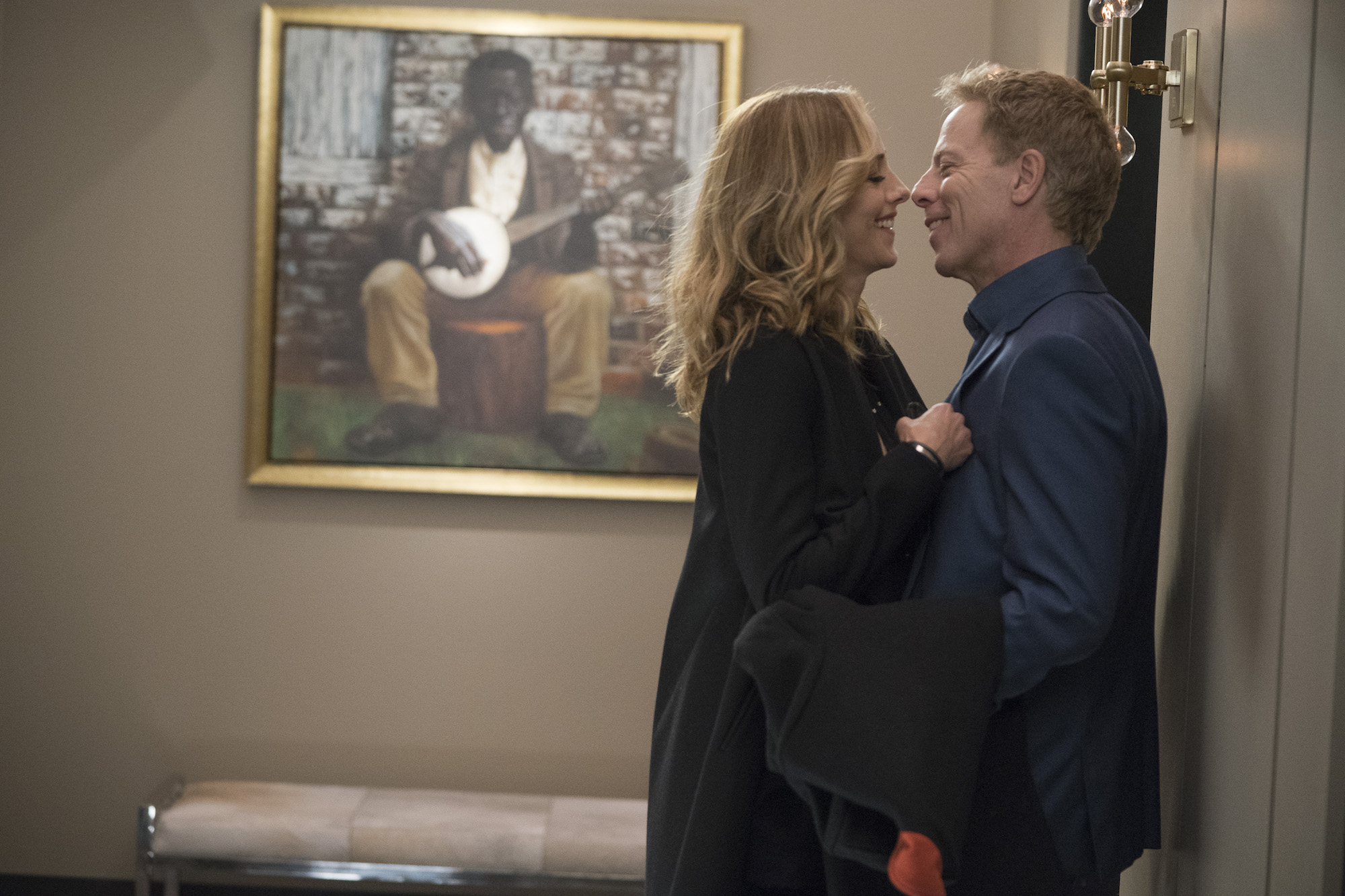 Dr. Altman first joined the cast of Grey's Anatomy in 2009. "Grey's has tapped former 24 heroine Kim Raver to join the cast as a new surgeon and a possible love interest for Kevin McKidd's doc," reported Entertainment Weekly back in 2009, noting that the new character was intended to "throw a monkey wrench into Owen and Cristina's burgeoning romance."
During her time on the show, Raver's character was involved in notable storylines, including the hospital shooting and marrying Dr. Henry Burton. But that time quickly drew to a close.
After the season eight finale aired, news broke that Raver was leaving the show. "This finale was incredibly hard to write," said Shonda Rhimes, the creator and producer of Grey's Anatomy, in a report by Entertainment Weekly. "We end the season not knowing ANYTHING about the future. Except for two things. We know we are definitely saying goodbye to two of my favorite people: Chyler Leigh (Lexie) and Kim Raver (Teddy)."
"I've had one of the best times of my creative career working  on Grey's with Shonda, Betsy and the best cast on television," Raver wrote shortly after on Twitter. 
Dr. Altman returns
Raver suddenly returned to the 14th season of Grey's Anatomy in 2017. "The last time we saw Teddy, she was dramatically fired from Seattle Grace by old friend and one-time crush Owen Hunt (Kevin McKidd) in the Season 8 finale," reported Deadline. 
Dr. Altman was originally supposed to be a guest character for a very short story arc, but the choice to bring her back proved to be so popular that the character was promoted to a series regular in season 15. "I am thrilled," Raver told Deadline when it was announced that her role was expanding. "Returning…is heavenly. I have a special place in my heart for Teddy and feel very lucky to have the opportunity to continue her story."
Her renewed story arc involves a lot of key plots in seasons 15, 16 and the current 17th season. This includes navigating Grey Sloan Memorial Hospital without the old coworkers she used to know, as well as starting a relationship with Tom Koracick and becoming pregnant.
But sharp-eyed fans of Grey's Anatomy noticed something was different between the current Dr. Altman and the one they grew to love back in seasons six through eight. 
'Grey's Anatomy' fans have a bizarre theory about the current version of Dr. Altman
The "new" Dr. Altman is seemingly a more complex character than the version fans saw in the late 2000s and early 2010s, including surprising revelations about her sexual orientation. "There's so much about Teddy's past that we don't know," the actor told People magazine in 2020.
"[The writers] set it up so well with those flashbacks…and I wanted to know more about her. They came up with the storyline…which blew my mind. It was like that moment, oh my God, yes of course this makes so much sense."
Except fans think the Dr. Altman they're seeing today is so different from the original character that they think it might not really be Dr. Altman.
On Reddit, a Grey's Anatomy fan named ianforham said that there was no "plausible" explanation for how different Dr. Altman acts and behaves compared to how she used to be. The fan points out how the current version of Dr. Altman makes brash, illogical decisions; starts up relationships with people she would never have dated before; and sulks in self-pity in a way that the original, bold character would never have done.
"I could write an entire dissertation on just how un-Teddy this all is to me," writes the fan, who then proposes that the current Dr. Altman we're watching is actually the original doctor's evil twin. "This Teddy-looking shell of a woman has all this time been in fact Teddy Altman's estranged, deranged evil twin. Stranger things have happened in this Grey's universe."
Dozens of other fans replied on Reddit agreeing with this sentiment. "Absolutely," replied one person, "They have made her unrecognizable." Another commenter noted that the show's writers "should have just kept the character away from the show because they are changing her into a different person and ruining her."
Whether or not Dr. Altman is just evolving as a character, or is really an evil twin, remains to be seen.