'Grey's Anatomy' Fans Are Mourning the End of Alex and Meredith's Friendship More Than the End of Jolex
Over the years, Grey's Anatomy has won over the hearts of many fans around the world. The ongoing relationships, friendships, and even breakups keep everyone glued to the television to see what will transpire in every episode.
It is pretty safe to say that there have been so many plot twists and unexpected surprises, and some have gotten to us more so than others. One of the best friendships on the show, at least in the opinion of many fans, was the friendship of Alex and Meredith, and everyone hoped it would last forever.  After all,  the relationship evolved so much over the years that Meredith went so far as to call Alex her "person."
It is unusual to find such a close friendship, with two people who can really connect, which is why the Alex and Meredith friendship storyline was such a fan favorite.
However, the world was stunned when Justin Chambers unexpectedly announced his departure from the hit show, and instantly, everyone began to speculate as to how he would leave. Here is why Grey's Anatomy fans are mourning the end of Alex and Meredith's friendship more than the end of "Jolex". 
The history of Alex and Meredith's friendship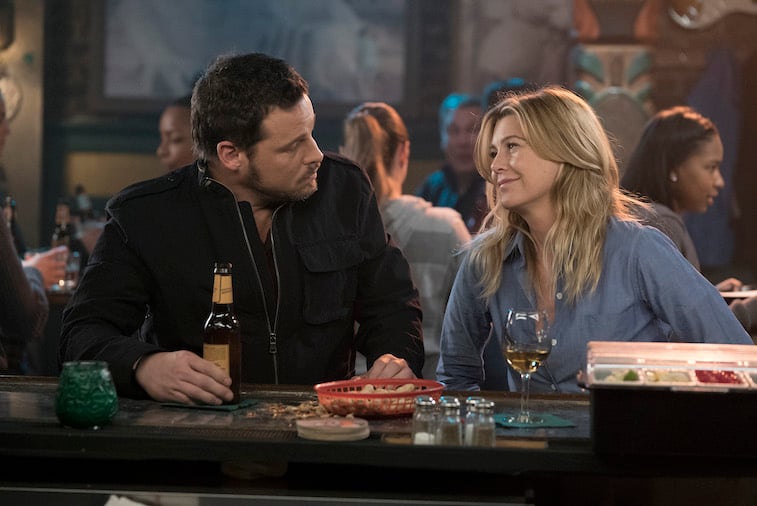 They had a friendship that was one of a kind, but how did it start? According to the Tylt, they actually didn't start off on the right foot! Meredith didn't care for Alex much when she first met him, and obviously, her feelings changed as the show and the storyline progressed.
The two, although they are just friends, have always stuck by each other, especially when things got tough, which happened pretty often. There have been relationship struggles, deaths, and even tragic accidents, and Alex and Meredith's friendship has always been able to remain as strong as possible. With such a close bond, many fans actually wondered if it would ever turn into more.
Fans had no idea what would happen
When it was revealed that Chambers would be leaving Grey's Anatomy after so many years, fans were left wondering how his character would be written off the show. TV Insider reports that so many viewers were just not ready to say goodbye to Alex just yet, and they didn't hesitate to show their disappointment.
It almost seems as if the show will never be the same now that Chambers is no longer a part of it, and the fact that he is leaving has broken the hearts of millions. It is truly a sad time now that we are seeing not only the end of the friendship between Alex and Meredith, but also between Alex and his wife, Jo.
'Grey's Anatomy' fans are mourning
Alex's departure from the show has left many people not only upset but with mixed feelings as well. How so?
Well, as it turns out, Grey's Anatomy fans are actually mourning the end of Alex and Meredith's friendship even more than the end of "Jolex" according to Reddit. Many fans feel that the friendship of Meredith and Alex was the only one on the show that remained solid over the course of so many years.
We have seen friendships and relationships come and go so quickly at times, but Alex and Meredith had a bond that seemed unbreakable. No matter what they ever experienced together, everyone was always rooting for them, and it was like they were truly each other's rock.
While it is always sad to see a romantic relationship end, sometimes it is even more difficult to absorb the shock of seeing the end of a friendship, and that is exactly what fans of the show are being faced with.