'Grey's Anatomy': Fans Are Positive Derek Is Back To Tell Meredith This 1 Important Thing
'Grey's Anatomy' fans have a strong theory about what Derek Shepherd is going to tell Meredith Grey in this week's episode.
After that shocking Grey's Anatomy ending, fans are on the edge of their seats, wondering what Derek Shepherd (Patrick Dempsey) will say to Meredith Grey (Ellen Pompeo). There is one theory that fans keep tossing around that could be the thing Meredith needs to hear.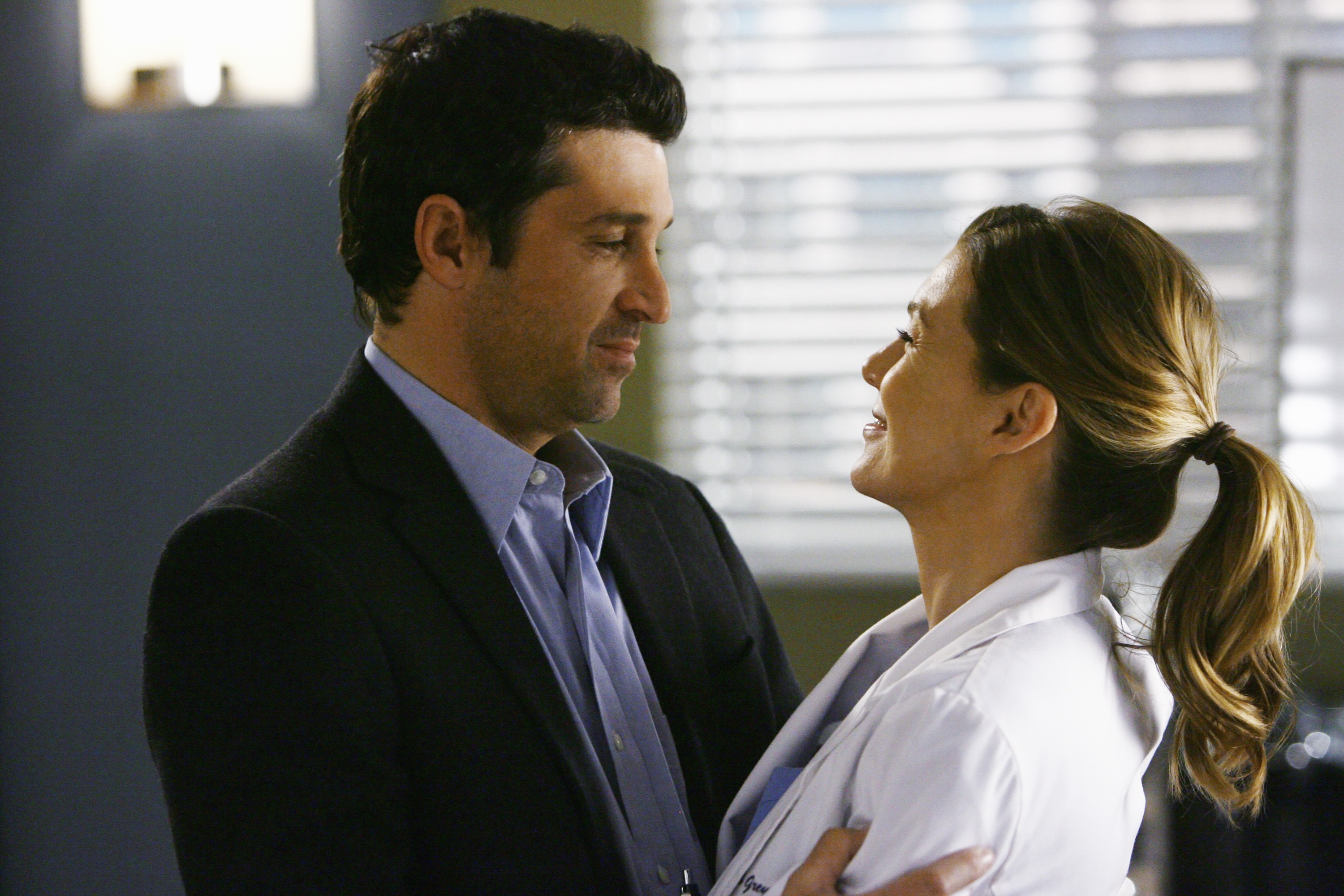 'Grey's Anatomy' Season 17 Premiere: Derek returned to Meredith
In the Grey's Anatomy Season 17 premiere, Meredith fell unconscious in the parking lot outside Grey Sloan Memorial Hospital. While McWidow (Richard Flood) came to her rescue, subconsciously, she met McDreamy — her dead husband — on a beach. 
"Meredith," Derek starts yelling to her from down the beach while waving his arms. 
"Oh my God," she responds when she sees him. "Derek."
He smiles at her, and then the episode ends. Fans are left wondering if she is dead, in a coma, hallucinating, or dreaming. There are so many theories about what is happening, but many fans agree on one possible explanation.
Fans strongly believe Derek is back to tell Meredith it's OK to move on
While it is unclear what is wrong with Meredith, in the trailer for tonight's episode, fans see her awake again. However, she is afraid that if she goes to sleep, she won't wake up. One fan suggests that Derek will tell her to move on, and then others agree. 
"This is my theory, too," another fan adds on Reddit. "She'll get the 'OK' from Derek to move on, and this is the relationship (with Dr. Hayes) that will finally stick! Then she would have both Cristina and Derek's approval, which is super sweet!"
Many viewers quickly agree that they would love to see Derek give Meredith his blessing that she moves on and allows herself to find love again. 
"I think Derek's going to be that voice of 'I want you to move on, but I'll always be here for you,'" another viewer writes.
Many fans want to see Meredith with Cormac Hayes over Andrew DeLuca
Several viewers point out how much they enjoyed Meredith and DeLuca's scene at the end of the premiere. He told her to go home and get some rest as she did to him. They work well as friends, and fans hope they go back to "being platonic."
"I think that would be healthiest for both her and DeLuca," another fan adds.
Many viewers believe that Meredith has better chemistry with Hayes, and their relationship would work.
"I think it comes down to what they each really need," another viewer summed up the love of Meredith and Hayes. "Neither has to seek out that marriage and kids complete package. Both have had that with someone truly special to them."

"I think having that best friend that also happens to be a lover would be the perfect fit, with no drama, no need for it to be this great love story, marriage, etc. Both have already had their one true love, and now they each just deserve to have a person they get to share the next chapters of their life with."
Viewers will find out what happens next on Grey's Anatomy on Nov. 19, 2020, at 9 p.m. EST.