'Grey's Anatomy' Fans Are Still Disappointed Meredith Didn't End Up With This 1 Character
It is no secret that the chemistry between Meredith and Derek Shepherd on Grey's Anatomy grasped at the heart of fans across the globe for most of 11 seasons.
For many fans, this was the ultimate relationship for Meredith Grey, until Derek's untimely passing in the 11th season. Their relationship was the foundation of the show and when Derek passed, many fans were not sure how the show would continue.
Many fans are still fighting disappointment each season and still declare that he is the true love of Meredith Grey according to Reddit. Meredith did eventually make attempts to move on after Derek's passing with several relationships — and some fans still wish one of them would have stuck.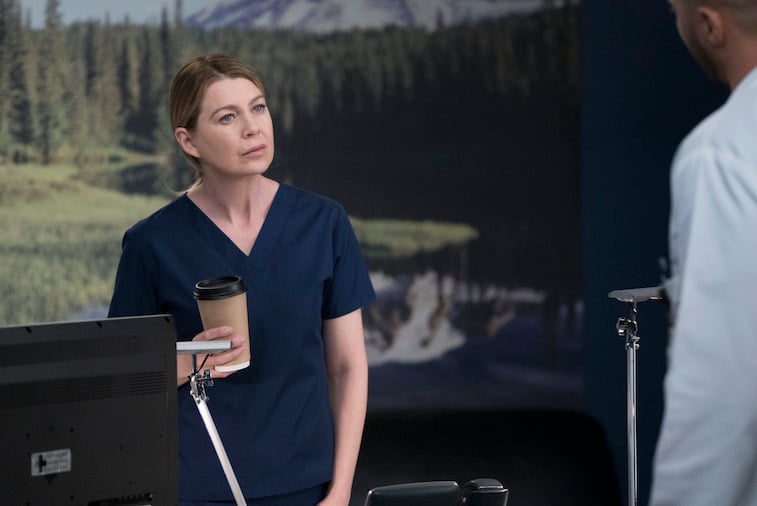 One night with William
After Derek passed, it took Grey's Anatomy a little time to bring a spark to Meredith's love life, but when it did, fans were not thrilled. While it is not really even a relationship,
William Thorpe did tickle a little of Meredith's fancy with a quick fling. The fling began with a mild flirtation between the two, and it seemed that Meredith was coming back to life.
After some back and forth banter, she did agree to jump back out there with the oncologist, but after one night, it was too soon, and that relationship was over as quickly as it began. His charm was not enough to keep her for very long. 
Three's a crowd with Nathan
Flash forward a few months later and the chemistry between she and Nathan seemed to be a sure thing. His job made him a stable and potential long-term love interest for Meredith. He sought her out frequently until she had a mutual attraction with him. His presence in her life sparked an unknowing and then later super awkward love triangle between her, Nathan, and her half-sister who declared that she had feelings for him.
While this caused a bit of awkwardness, Maggie backed off and they were able to explore what was between them. 
Once they made it through that debacle and Meredith decided to move forward with the relationship, his former fiance, Megan, was found alive after years spent believing she had been killed.
Nathan understandably chose to focus on restoring his relationship with Megan — something some fans still aren't over after all this time.
Potential paradise with Andrew?
After two failed attempts at a relationship post-Derek, the chemistry between Andrew DeLuca and Meredith starting heating up quickly. A drunken kiss between the two gave Meredith pause initially, but then she becomes smitten with feelings. Unfortunately, another triangle surfaced temporarily, as Meredith finds herself catching feelings for the handsome Link.
Fortunately, Meredith sorts through her feelings and discovers her attraction is strongest to DeLuca, allowing her to move forward with Andrew. Their relationship transitioned into a more serious relationship when Andrew took the fall for Meredith after she committed insurance fraud.
Understanding the level of his devotion and her own, Meredith declared her love for him, which is a first since Derek's passing. 
What's in store for Meredith Grey?
While fans are still reeling from the death of Derek, upset that Grey's Anatomy did not end with their iconic couple, it looks as though love is in the stars for Meredith Grey as she works to reunite with DeLuca.
She has had time to heal and grieve her lost love McDreamy, and it seems that she is taking a step out on love again. While he will never replace Derek, Andrew could be what Meredith needs to fill that gap in her heart as she continues on her medical mission and live her life to the fullest.