'Grey's Anatomy' Fans Are Still Disappointed Stephanie Left, but There's a Silver Lining
As with many TV dramas, characters come and go on Grey's Anatomy. Sometimes the actors move on to other work, sometimes their characters' storylines are over, and sometimes they caused too much drama to stick around. Though Stephanie Edwards (Jerrika Hinton) didn't have any major storylines, she quickly became a fan favorite.
While much of her personal history was filled with pain, her exit is considered one of the best on the show. It was just dramatic enough to keep fans on their toes. Though viewers weren't pleased she left, they believe she got the ending her character deserved. 
Stephanie Edwards had a painful past on 'Grey's Anatomy'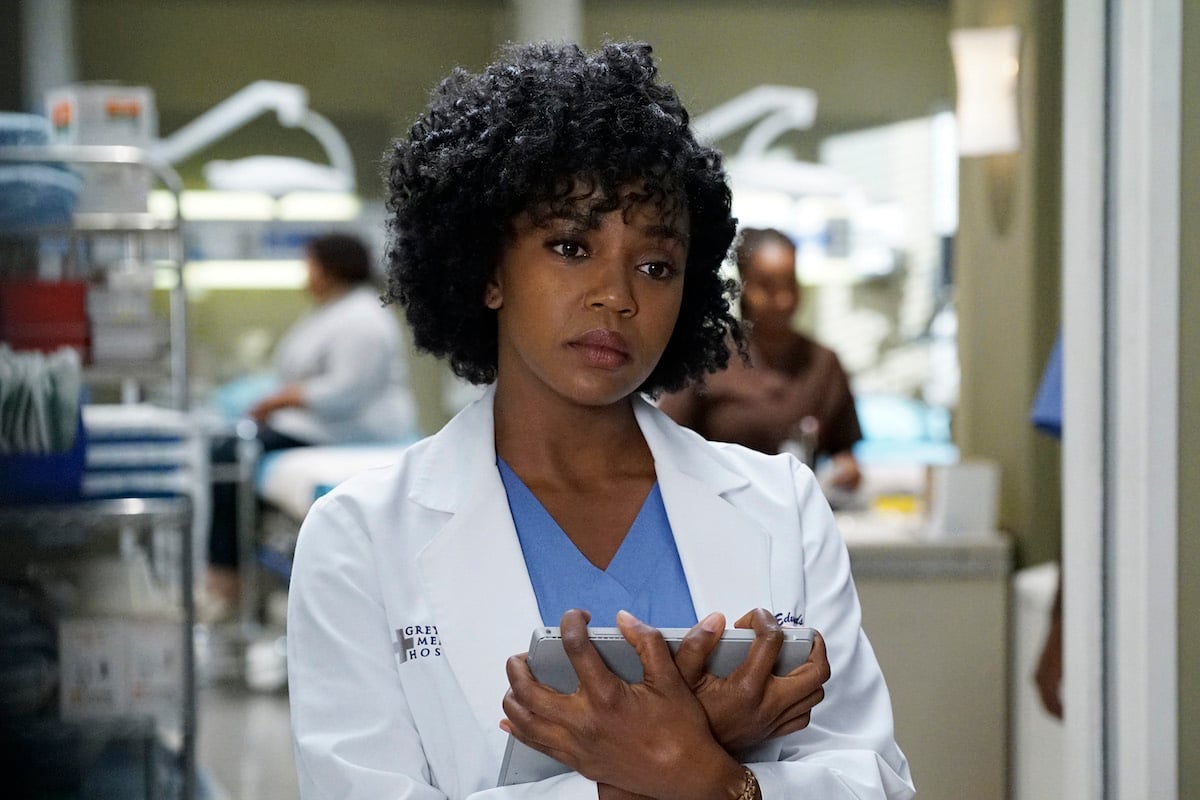 Most characters on Grey's Anatomy have a heartbreaking past, and Stephanie was no exception. As a child, she was diagnosed with sickle cell anemia and spent much of her time in the hospital. Though her treatment was successful, it left her traumatized when she was strapped down.
Regardless, Stephanie still chose to go into medicine. She was very good at what she did, but there was more than one occasion when she butted heads with her superiors, especially Meredith Grey (Ellen Pompeo). Stephanie wasn't openly rebellious, but she had a mind of her own. And she used it well.
During her time at Grey Sloan Memorial Hospital, she became an excellent neurosurgeon and worked closely with Amelia Shepherd (Caterina Scorsone). She also had a brief relationship with Jackson Avery (Jesse Williams) that ended when he confessed his love for April at her wedding to another man.
'Grey's Anatomy' gave Stephanie a perfect sendoff
Stephanie's character didn't get as much screen time as some viewers would have liked, but her final episode showed what an amazing character she really was. After she discovered that a patient, Keith, tried to rape a woman, he took Stephanie hostage to try to escape the hospital. Miranda Bailey (Chandra Wilson) placed the hospital on lockdown, preventing Keith from leaving with Stephanie.
When he realized he couldn't escape, Keith set the hospital on fire to override the lockdown. Displaying quick thinking, Stephanie sprayed Keith with hand alcohol. She then tried to flee with a girl who was trapped with her and Keith. 
She reached the roof with the girl, and rescuers were able to save them. But Stephanie didn't emerge unscathed: Burns ravaged most of her body. Once she found herself back in the hospital as a patient, Stephanie was reminded of her childhood, and knew she didn't want to live like that. She made the decision to leave Sloan Memorial in search of a life that didn't revolve around medicine.
Fans want Stephanie back
Fans still miss Stephanie. Even though she got a heroic ending, many are still curious about where she went and if she'll ever return. Even so, it's clear she had one of the best exits on the show.
A Reddit user wrote, "I think even though I really liked her and would've liked to see her stay, her exit was one of the best. She had like a whole episode just for her, and she left in an extraordinary way."
Another fan said, "I think she had a good exit compared to other characters who left the show. I chose to believe that she went on to do Doctors Without Borders."