'Grey's Anatomy': Fans Are Still Furious over the Death of This One Character—They Claim It Was Worse Than Losing McDreamy
There is a lot of heartache on ABC's Grey's Anatomy. Fans were torn to pieces when Meredith's (Ellen Pompeo) husband, Derek Shepherd (Patrick Dempsey), tragically died. 
Viewers will also never forget the surprising death of Izzie Stevens' (Katherine Heigl) love interest, Denny Duquette (Jeffrey Dean Morgan). However, there is one death that fans argue is worse than both of those combined. Let's take a look at who it is and why fans are still upset over it.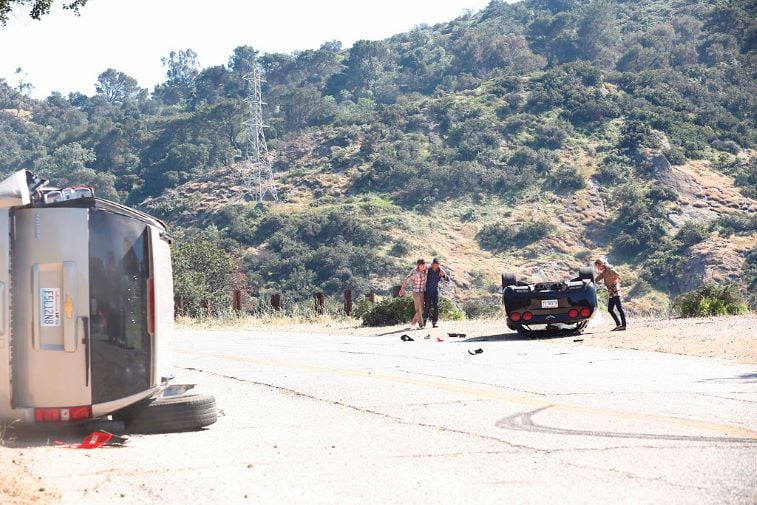 He was part of a very healthy couple on 'Grey's Anatomy'
While fans typically love the drama of the on-again-off-again couples, sometimes viewers want a sweet, down-to-earth couple who makes you feel good. Henry Burton (Scott Foley) and Teddy Altman (Kim Raver) were once this cute, normal couple.
Well, at least it was as normal as you can get for a Grey's Anatomy duo. Henry first came to the hospital as a patient with Von-Hippel-Lindau syndrome without insurance, in need of surgery. Teddy tried to appeal to the hospital, but they offered only a temporary fix. Before he left that day, she suggested they get married so he could be on her insurance. 
Henry agreed to the marriage and was able to get his surgery. The pair started as friends (who were married for insurance reasons) but slowly became more. Teddy often would go over to Henry's place after terrible dates and spend excessive time with him.
Fans knew she was falling for Henry before Teddy did. During every one of Henry's surgeries, Teddy became very worried, often acting like a wife. She eventually confessed her love to him, and they became a real married couple.
Of course, right when viewers began to get comfortable with this adorable relationship, Henry's health took a turn for the worst. Cristina Yang (Sandra Oh) operated on a tumor near his heart, but when they opened him up, Richard Webber (James Pickens, Jr.) and Yang found there was too much damage. Henry died on the operating table, and Teddy was devastated right along with the fans at home.
Why do fans get so upset over Henry's death on 'Grey's Anatomy?'
Viewers are convinced that Henry was the best thing to ever happen to Teddy. There are not many fans who like Teddy with Owen Hunt (Kevin McKidd). They continually reminisce about Teddy's days with Henry.
"Teddy and Henry were such a unique but sensible couple," wrote one Reddit user. "I really wish he had stayed alive in the show and moved away somewhere with Teddy. I just never could see Teddy and Owen together, even though they were such good friends."
"I always ugly cry when Henry dies," added another Henry fan. "I loved this couple so much. They were sweet and normal. They just fit together so well."
"Henry was so good for Teddy," reasoned one viewer. "I wish they hadn't killed him off. It was also so refreshing to have a character who wasn't a surgeon as a love interest." 
Fans are enraged over Teddy's relationship with Owen because it disgraces Henry's existence
Viewers quickly turned a love post about this sweet relationship to a hate post towards the writers of Grey's Anatomy. 
"God, I loved Teddy and Henry," added a Redditor. "[They are] still my favorite doctor/patient love story. It was believable. They didn't rush into anything. They met and Teddy offered to marry him so that he could use her insurance. Then they became friends, and then slowly fell in love with each other."
"His death hit me harder than Denny's," the Redditor continued. "Kim's acting was so on point back then, but it has just felt flat in these last two seasons. Teddy's speech in season 15, about how Owen is the only one who has ever made her feel rage, is so insulting to Henry's memory."
"I don't get it," pondered another fan about the writing comment. "Krista was showrunner from season 14 on, and in season 14, the show remembers how much Teddy loved Henry and was furious with Owen.
"But then in season 15, they try to chalk it up to her being scared," she continues. "If they insist on making Towen a thing, then make it believable. Make us believe that Teddy fell out of love with Owen, and then back in love. Not make it seem like she never moved on."
Fans will continue to debate which death on Grey's Anatomy was the most tragic. For now, let's agree on poor Henry. Find out who else is on the operating table when Grey's Anatomy returns from winter break on Jan. 23, 2020.