'Grey's Anatomy' Fans Beg for More Scenes With This 1 'Criminally Underused Character'
ABC's long-running medical drama, Grey's Anatomy, has many fans that are outspoken on social media. The only three remaining original characters are Meredith Grey (Ellen Pompeo), Miranda Bailey (Chandra Wilson), and Richard Webber (James Pickens Jr.). While fans love them all dearly, there is one newer series regular they feel is "criminally underused."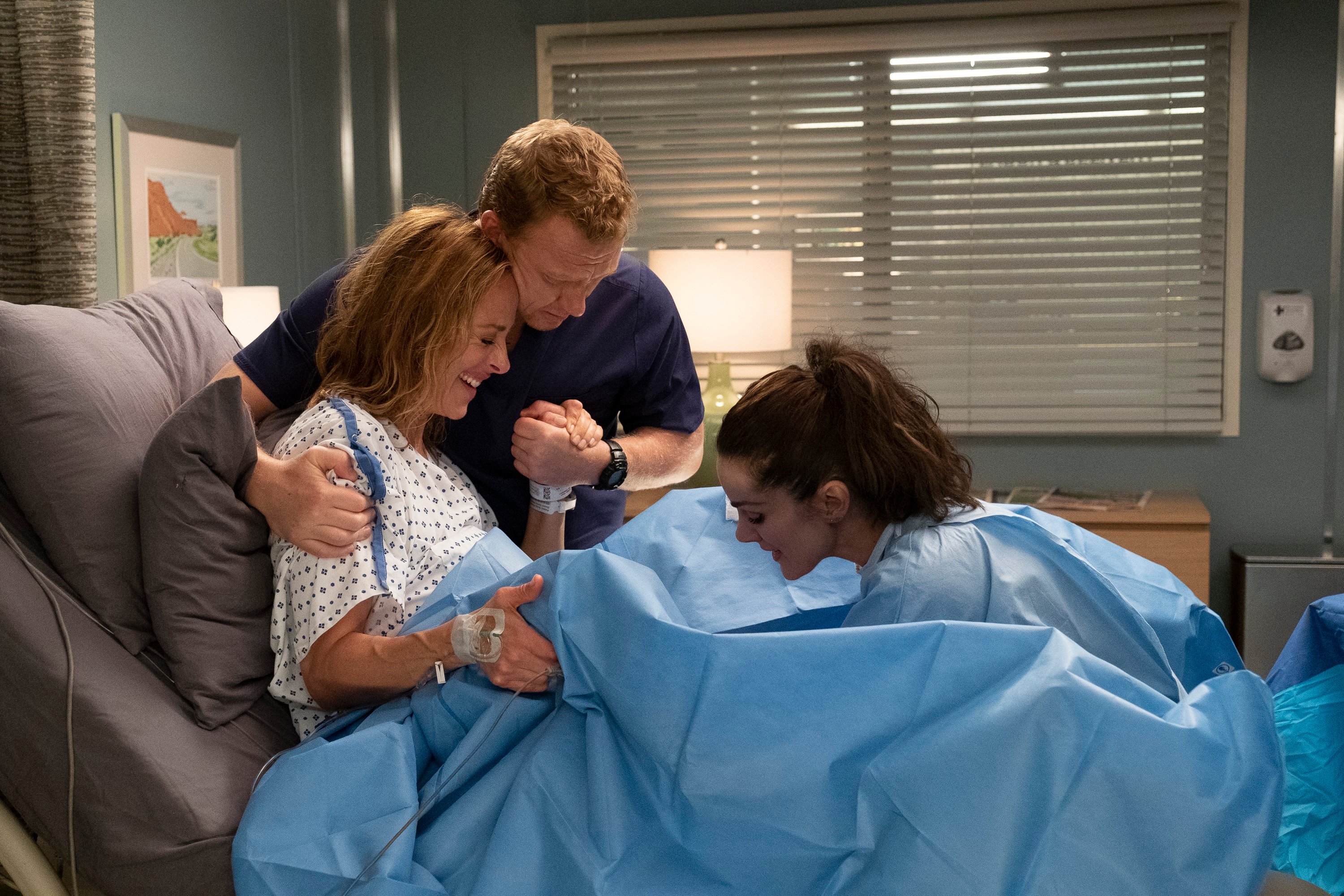 'Grey's Anatomy' fans want to see more of Carina DeLuca (Stefania Spampinato)
Carina DeLuca joined Grey's Anatomy in season 14. She followed her brother Andrew DeLuca (Giacomo Gianniotti) when she heard that he was working for a female chief of surgery. She soon became the OB/GYN attending doctor at Grey Sloan Memorial Hospital. However, fans beg for the writers to give her character more depth.
"Carina DeLuca is a criminally underused character," one fan wrote on Reddit. "I love her attempts to bring American healthcare up to European standards with regards to sexual health. I loved when Amelia was giving birth and said that kissing Link was good pain relief, and Carina yells, 'I told you so!'"
RELATED: 'Grey's Anatomy': Here's Why Ellen Pompeo Stayed But Patrick Dempsey and Sandra Oh Did Not
Viewers agree and give numerous reasons why they want to see more of Carina on the series, or it's spinoff, Station 19.
"It's such a shame," another viewer added. "She's hilarious and adorable, great accent, and they only call her in for consults once in a while."
'Grey's Anatomy' star Spampinato became a series regular on 'Station 19' Season 4
According to Deadline, for fall 2020, Spampinato became a series regular on the spinoff show, Station 19. However, fans aren't happy with what the writers are doing with her character there, either. In season 3 of the firefighter drama, Carina crossed over from Grey's Anatomy a few times. However, her storyline relied heavily on her dating Maya Bishop (Danielle Savre). 
"Carina's on Station 19, which I watch too, but she's just a love interest there," one Redditor wrote. "They haven't really given her any depth either. I don't think they know what to do with her, honestly. On either show."  
Spampinato fans want to see her character have more developed storylines going forward.
Fans would love to see Carina on-screen more on 'Station 19'
While Grey's Anatomy and Station 19 fans would love to see Carina perform more medical procedures, they love her and Maya's relationship. However, viewers still believe she should be on-screen more.
"Their relationship is so pure and important," another fan wrote on Twitter. "It's a beautiful representation that means a lot to a lot of people. And now that Stefania is a series regular, she deserves to be on-screen a lot more and be given a chance to show all she can do beyond just being a love interest."
Station 19 airs on ABC Thursday nights at 8 p.m. Grey's Anatomy follows the spinoff at 9 p.m. Hopefully fans will get what they are asking for with Carina DeLuca.