'Grey's Anatomy' Fans Blame Shonda Rhimes for Alex Karev's Exit — Does She Still Write the Show?
Aside from the series' star, Ellen Pompeo, creator Shonda Rhimes is the name most closely associated with the long-running medical drama Grey's Anatomy. When Justin Chambers' Alex Karev exited the show in Season 16, many fans put the blame on Rhimes. Was she really the one responsible? Let's find out.
Shonda Rhimes created 'Grey's Anatomy'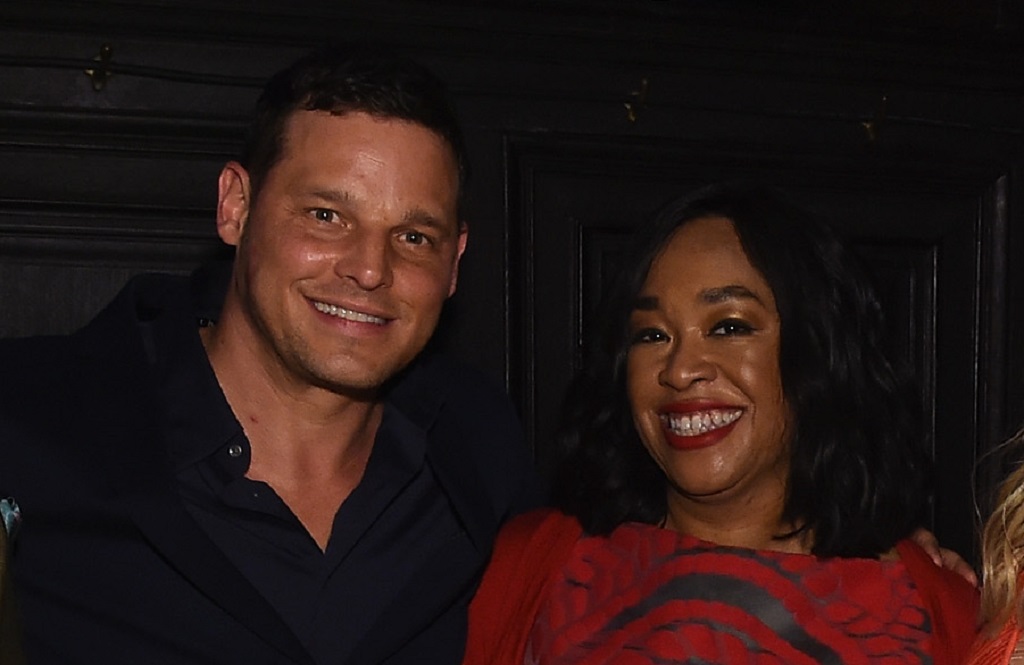 Prior to Grey's, Rhimes was a relatively unknown screenwriter. But the series, which began airing in 2005, launched her to fame. The show, about a group of young doctors at a Seattle hospital, starred an ensemble cast led by Pompeo as Meredith Grey. Chambers' character was a part of her intern class.
Rhimes' series was an immediate hit for ABC. She broke barriers for the network, and not just as a Black female showrunner. Grey's Anatomy became the longest-running medical drama in 2019, surpassing ER with its 332nd episode.
She exited the show in 2017
As Grey's became successful, Rhimes continued to work with ABC. She created the spinoff series Private Practice, the political drama Scandal, and produced How to Get Away with Murder. At one point, Rhimes had her own night on ABC, which was branded TGIT.
However, all good things must come to an end. In 2017, Rhimes signed a new development deal at Netflix for her and her production company, Shondaland. Her first series, Bridgerton, a period drama, is due out in 2020.
Justin Chambers leaves 'Grey's'
Grey's Anatomy thrives on its ensemble dynamic, but many actors have come and gone. In Season 16, of the original cast members, only four remained: Pompeo, Chambers, Chandra Wilson (Miranda Bailey), and James Pickens Jr. (Richard Webber). Now, just three are left.
In January 2020, while the show was on its winter hiatus, Chambers announced that he was leaving the show. In his statement, he thanked Rhimes, the cast and crew, and the fans, naturally, citing a desire to change things up in his career.
Fans were angry about how Alex Karev's story ended
The aforementioned fans were, naturally, upset that Chambers was leaving. But what was worse was when it was revealed that he wouldn't be getting a true "goodbye" on the show, as his final episode had already aired. Then, on March 5, 2020, an episode wrapping up his character's arc aired.
In the episode, titled "Leave a Light On," Alex writes letters to the most important people in his life: Meredith, Bailey, Webber, and his wife, Jo Karev. He explains that he's going to live in Kansas with his ex-wife, Izzie Stevens, and their five-year-old twins, whom he just found out exist.
Does Rhimes still have final say?
Many fans were angry about this exit, saying that it erased the years of progress the character made. Some blamed Rhimes in their comments, while others quickly reminded them that she hasn't been a part of the writing for the show in years, after handing off showrunner duties to Krista Vernoff.
What is Rhimes' role now? In an Entertainment Weekly article from 2018, she said that she does not sign off on scripts, merely hearing from Vernoff what she has planned each season. So if you were unhappy with Chambers' exit, Rhimes is not the one to blame.