'Grey's Anatomy' Fans Are Calling Maggie's Fiance Winston a 'Plot Device'
Grey's Anatomy has been on the air for more than a decade. Over time, viewers have said hello and goodbye to their favorite characters.
Grey's Anatomy has been on the air for more than a decade. In all its years of airing, viewers have said hello and goodbye to their favorite characters. While some introduced characters resonated well with audiences, fans felt like others were somewhat irrelevant to the story.
The recent addition to the Grey Sloan Memorial Hospital is Winston Ndugu. Winston moved to Seattle to be closer to his fiancée Maggie Pierce, but fans are torn about him. While some fans believe that there's more to Winston than he lets on, others believe the show's writers introduced him as a plot device.
Maggie and Winston met when working together
Winston and Maggie met long before they came together in the 16th season of Grey's Anatomy. Maggie was chief at Tufts, and Winston was under her tutelage. Winston always had a massive crush on her and learning that she was younger than him heightened his fascination for her.
The two lost touch when Maggie moved to Seattle but reconnected when they attended the same medical conference in Los Angeles. After exchanging pleasantries, Winston confessed that he always had a massive crush on Maggie while working together at Tufts.
The pair gave in to their mutual attraction for one another and hooked up. However, the sparks between them ran so much deeper than a one-time fling. They connected deeply, especially after learning that they'd each lost a loved one to cancer.
Winston told Maggie that he wanted to pursue a relationship with her. He even asked Maggie to move to Boston with him, or him to Seattle with her. Ultimately the two decided to put their hot romance on hold, and they each went back to their respective lives. Up until August 2020, actor Anthony Hill had a recurring role on the show but got promoted to series regular.
What's next for the new couple in town?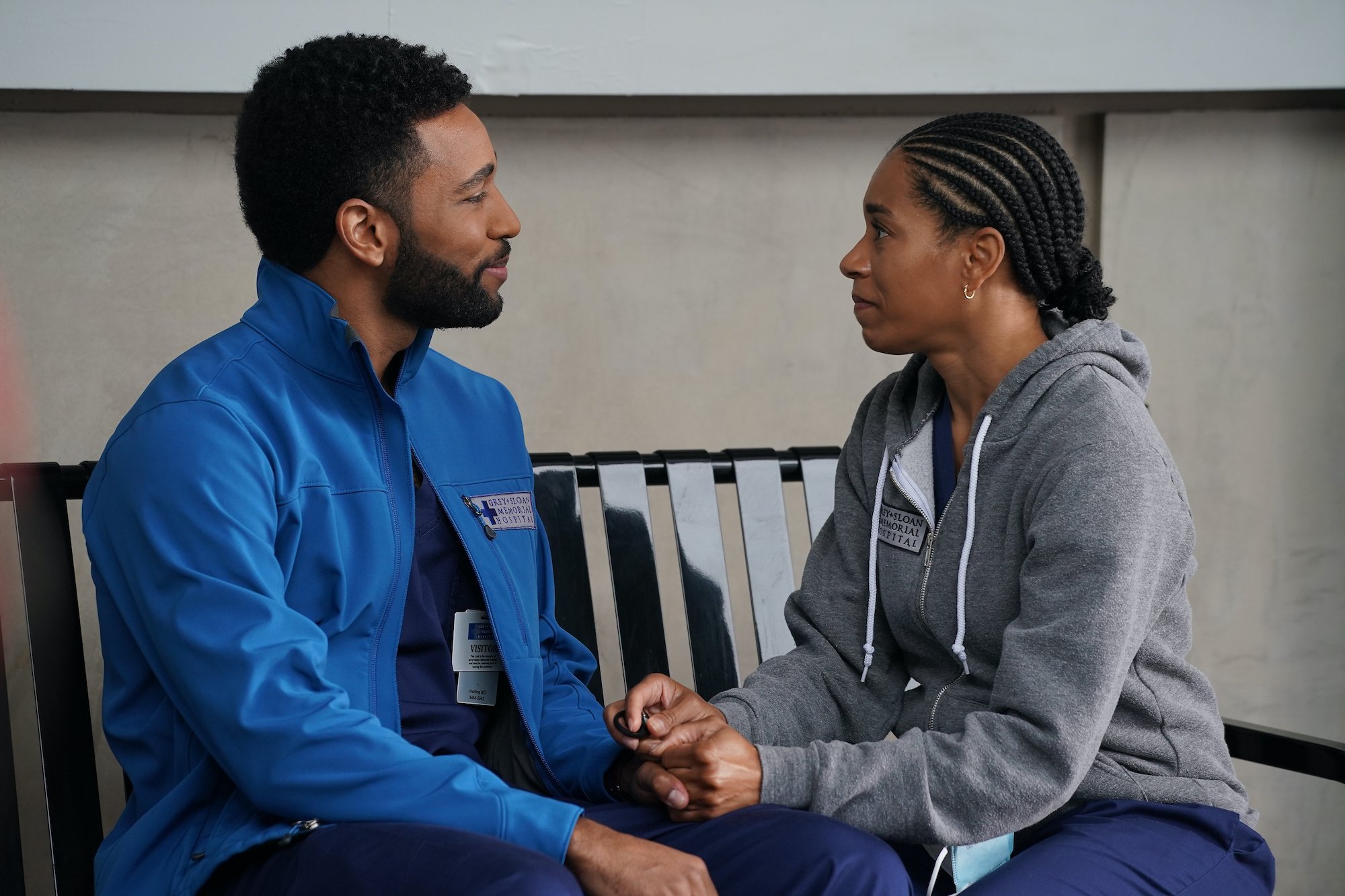 Season 17 of Grey's Anatomy has focused a lot on COVID 19, with its primary lead character Meredith even falling victim to the disease. The show's writers have used this angle to provide Maggie and Winston relationship fodder as they continued their long-distance relationship.
The pair often caught up via video calls talking for long hours. Speaking to Entertainment Tonight, Hill revealed that his and Kelly McCreary's characters have undertaken a long-distance relationship because of their locations and the ongoing pandemic and its protocols.
However, Winston showed up on Maggie's door one day with flowers as the ultimate grand gesture after hanging up on her hastily. He, later on, popped the big question, and Maggie accepted his proposal. The couple is now engaged, and hopefully, viewers will get to see more of the charming surgeons.
Is Winston a plot device? Fans think so
Sometimes shows introduce new characters to keep the storyline moving. When Grey's Anatomy introduced Winston, fans had mixed reactions. While the consensus was Winston was loveable, others don't know what to think about Maggie's new love interest.
Fans on Reddit believe Winston might have a dark backstory to him. One fan wrote, "there's definitely SOMETHING in his past." However, many people seem to think that Winston is yet another plot device by Grey's Anatomy writers to keep the storyline moving along.
One fan wrote in part, "is it weird that the pulling over/ incident with the cops episode made me so relieved after it was over? Actually thought they might kill him off because he was too good to be true…" Another fan reasoned,"he seems nice but feels more like a plot device for Maggie than an actual character."
It is worth noting that Maggie had a tumultuous relationship with Jackson, so it makes sense if fans feel like Winston is only meant to provide Maggie with short-term relief.