'Grey's Anatomy' Fans Are Convinced the Show Foreshadowed the Coronavirus Pandemic
Grey's Anatomy fans are anxious for another season to begin. The long-running medical drama is approaching season 17, and a new announcement has fans reminiscing about past episodes. Viewers believe that the show foreshadowed the upcoming season revolving around the coronavirus (COVID-19) pandemic.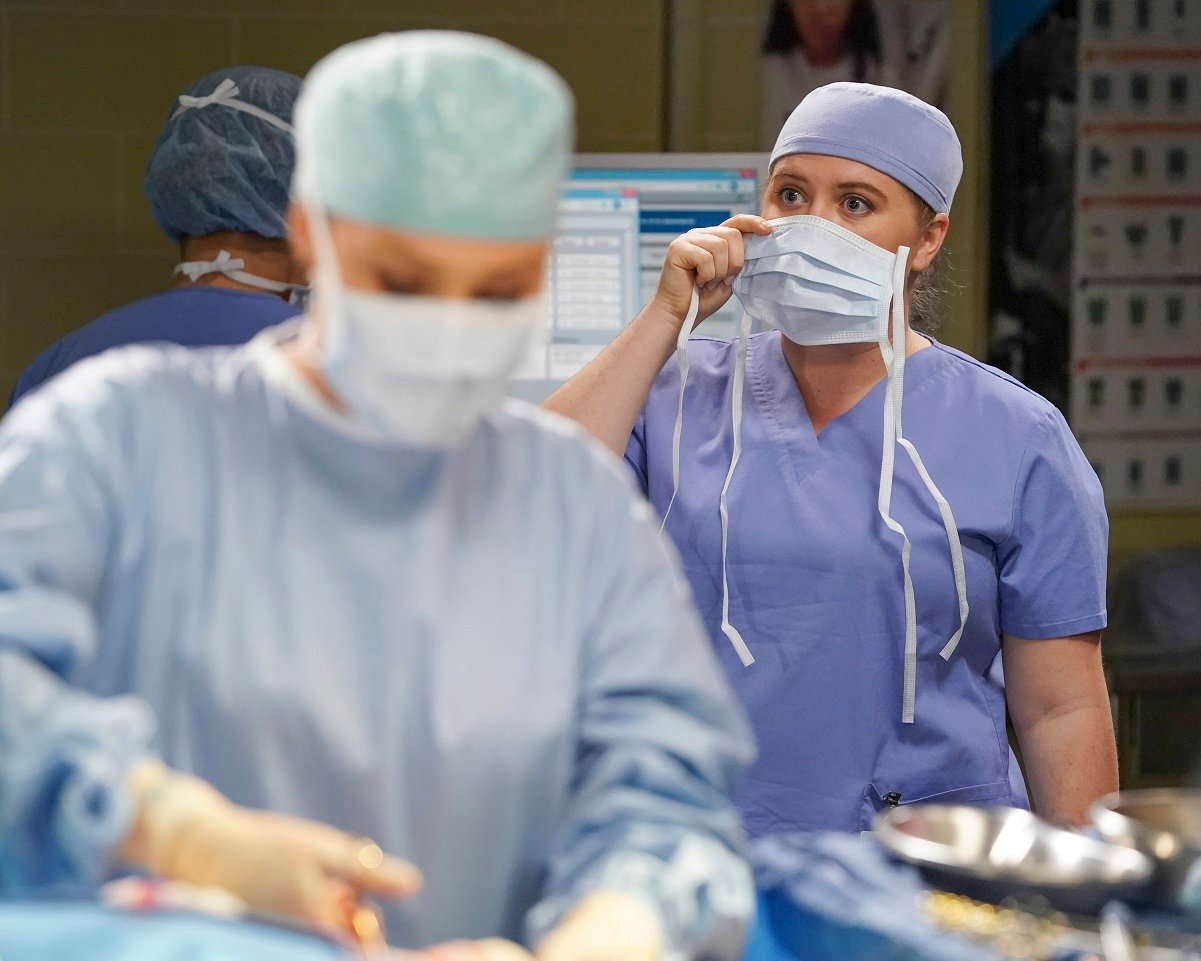 'Grey's Anatomy' will tackle the COVID-19 pandemic in season 17
Fans have asked whether or not the medical drama planned to have a storyline revolving around the coronavirus (COVID-19) pandemic this season. Now, viewers finally have their answer.
"We're going to address this pandemic for sure," executive producer Krista Vernoff told the Quaranstreaming: Comfort TV That Keeps Us Going panel. "There's no way to be a long-running medical show and not do the medical story of our lifetimes."
The panel was hosted by the Television Academy and is now available for streaming on Emmys.com. Vernoff explained doctors come into the writers' room to tell real-life stories each year before production begins. However, this year, the doctors talked about a horrific battle — with the coronavirus, and she knows they need to incorporate that into the season.
RELATED: 'Grey's Anatomy' Fans Say Tackling COVID-19 is 'Too Fresh, Too Current, and Too Traumatic'
"I feel like our show has an opportunity and a responsibility to tell some of those stories," the producer continued.
She believes Owen Hunt (Kevin McKidd) will be the one doctor who is most trained for what happens with the overrun hospital and influx of COVID-19 patients. He will be at the center of the plot at Grey Sloan Memorial Hospital.
'Grey's Anatomy' once forced patients and doctors to quarantine
During Grey's Anatomy Season 3, episode 1, "Sometimes a Fantasy," Derek Shepherd (Patrick Dempsey) and George O'Malley (T. R. Knight) operated on a patient who could have the plague. They didn't know during the operation (in the previous episode), but the IDC quickly came to force them into quarantine.
"She and her husband were in close contact with a victim of the plague," the IDC came to tell the two doctors. "She may have been exposed. We are waiting on the diagnosis of Mrs. Tuscant. This room will be sealed off until we know the threat has been contained, and you are absolutely safe. You cannot leave. You two are quarantined." 
RELATED: 'Grey's Anatomy': Why 1 Divisive Character Is Better Suited to Dealing With Coronavirus Than the Others
Meanwhile, the patient's husband began to lose track of time. He thinks he was in quarantine for a few days, but it has only been a few hours. Omar also found out that his wife died, but he has to remain alone in the hospital room. Bailey consoled him through the small window of the door. It was similar to the experience some COVID-19 patients described being alone in a hospital room for days.
O'Malley also begins freaking out in quarantine, worried he is going to die from the plague.
Fans feel the episode was 'eerie foreshadowing' for the upcoming coronavirus episodes
"I remember seeing the episode where George and Derek were quarantined a few days before the lockdown [in the United States] started, and I hadn't seen that episode in a good five years," one fan wrote on Reddit. "Eerie foreshadowing."
Fans feel that the storyline displayed how patients feel when they have to be isolated in the hospital. They also pointed out how similar the doctors' quarantine is to that of different parts of the world when the real coronavirus pandemic hit in February 2020.
RELATED: 'Grey's Anatomy' Fans Joked That Two Characters Would Cure Coronavirus, Now They May Actually Do It
"I remember that episode," another fan wrote. "George was freaking out, and Derek was all lax about it. Raiding food from the intern's lockers. I need to go back and rewatch that."
It might not have predicted it, but it certainly foreshadowed what will happen in season 17 of Grey's Anatomy. The medical drama is set to return sometime in the fall of 2020.