'Grey's Anatomy' Fans Demand the Return of Meredith's Therapist
ABC premiered Grey's Anatomy back in 2001, and the medical drama series is still on the air. Shonda Rhimes, the creator of the popular show, probably had no idea just how successful Grey's Anatomy would be. The premise of the show is centered around a group of medical professionals who work at Grey Sloan Memorial Hospital.
Over the years, the audience and viewers have gotten to know the characters and their complex storylines. Ellen Pompeo,  Chandra Wilson, Jesse Williams, and Kevin McKidd are just a handful of the talented actors and actresses who still actively work on the set and show.
Season 17 just recently began airing and fans of Grey's Anatomy are demanding the return of Meredith's therapist. 
Season 16 left many unanswered questions for fans and viewers of 'Grey's Anatomy'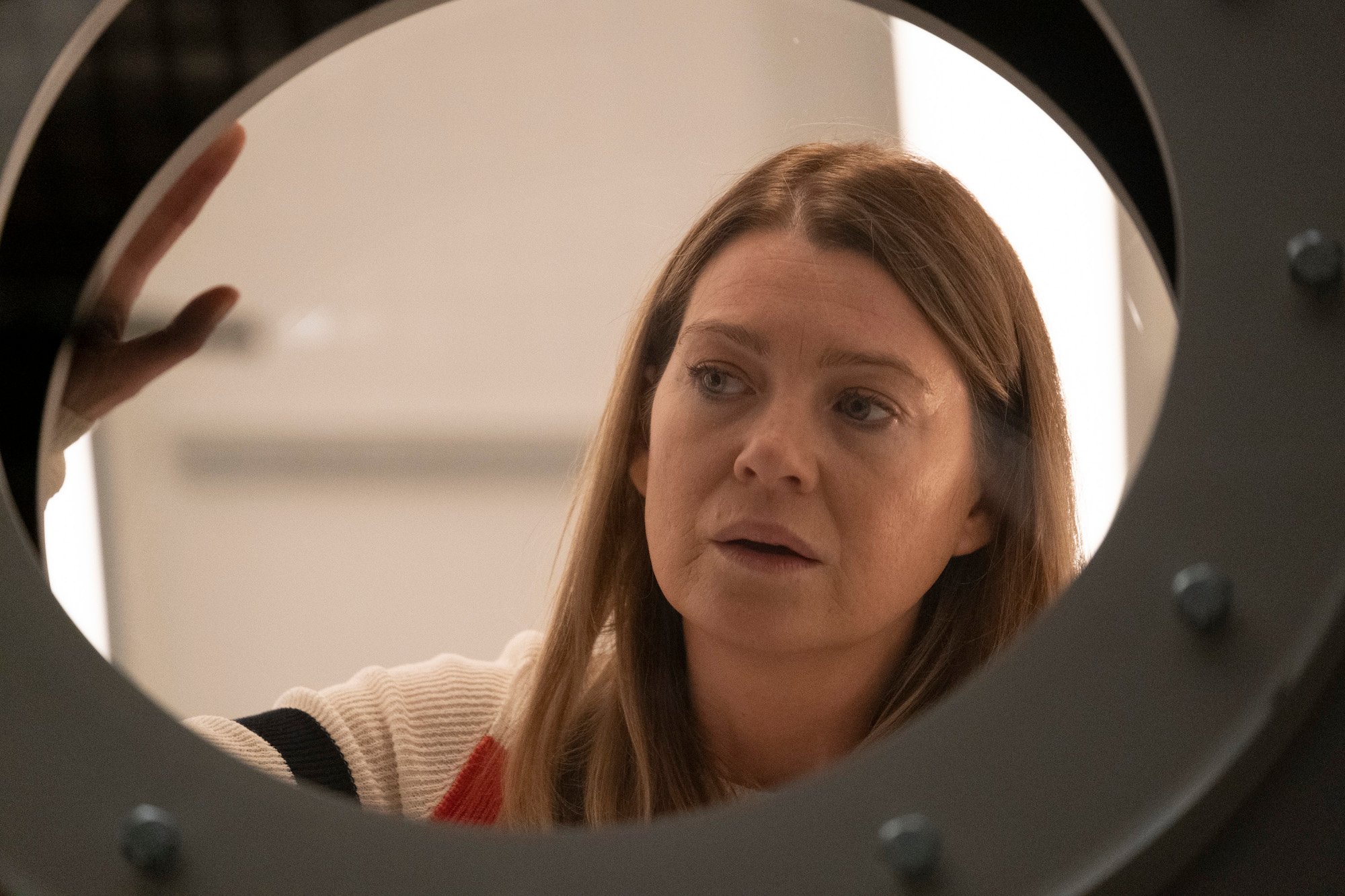 The finale of Season 16 of Grey's Anatomy left fans and viewers on the edge of their seats. Much was still up in the air about Richard Webber's relationship, health, and mental state after he was humiliated at the LA Surgical Innovation Conference and then diagnosed with cobalt poisoning.
Owen and Teddy were set to tie the knot when he received an unexpected and unwanted voicemail from Teddy as she unknowingly recorded her sexual infidelity with Tom Coracick. On a happier note, Amelia and Link gave birth to a baby boy.
As for Meredith, she seemed to find herself in the middle of a love triangle with Doctor Hayes and Doctor DeLuca. However, in the newest season of Grey's Anatomy, Meredith's storyline is definitely a bit more meaty. 
Season 17 of 'Grey's Anatomy' at a glance
Over the past few months the production and timelines of many television shows and films have been delayed due to the ongoing global pandemic. However, many series and titles are making the decisions to incorporate COVID-19 into their storylines and are finding ways to safely film.
Superstore and Shameless are two series that have taken this path when it comes to addressing this global issue.
When Grey's Anatomy season 17 kicked off the episodes reflected the scary and uncertain reality that has become the new normal. Audiences watched as the characters wore masks and PPE as they began to learn and battle the virus viewers knew from the media and headlines.
Making the matter and message even more authentic and powerful, the series decided to diagnose Meredith Grey with COVID-19. Krista Vernoff, the series' showrunner, spoke about why this decision was so important.
According to The Hollywood Reporter, Vernoff explained, "Over 1,700 health care workers in the U.S. have died of COVID to date. Many thousands more have been infected. Health care workers are on the front lines of this crisis, living through a war for which they were not trained. We saw an opportunity to dramatize and illuminate their plight through the incredibly well loved and well-known character of Meredith Grey. Doctors and nurses are fighting for us and falling for us." 
Who do fans and viewers demand the return of on 'Grey's Anatomy'?
The storylines and circumstances of season 17 have Meredith's character struggling to say the least, and many fans think it is the perfect opportunity to bring back her therapist. Amy Madigan was the talented actress who took on the role of Katherine Wyatt. 
In this Reddit discussion fans and viewers recapped how much they enjoyed Meredith and Katherine's dynamic. Many users also found it rather ironic how much the therapist resembled Meredith's mother. Overall, many users in the thread agreed and think the series should bring the character back on.
One comment simply read, "Does anyone miss her? She was honestly my favorite therapist on this show because of how she handled Meredith Grey."
Many fans and viewers of Grey's Anatomy are definitely optimistic and hopeful when it comes to the return of Katherine Wyatt.