'Grey's Anatomy' Fans Are Demanding a Jackson and April Spinoff and Jesse Williams Has Thoughts
When it comes to dynamic relationships, Grey's Anatomy fans can't live without them.
When it comes to dynamic relationships, Grey's Anatomy fans can't live without them. Fans of the show love to see compelling couples on the show, and there have been plenty of them throughout the years. One couple who will no longer be on the show, but who are no less popular, are Jackson and April.
While Jesse Williams and Sarah Drew have both left the series, many fans would like to see a spinoff between Jackson and April. Let's take a closer look at that possibility and what Williams thinks about it. 
'Grey's Anatomy': Who are Jackson and April? 
Williams played Dr. Jackson Avery while Drew played Dr. April Kepner. According to Insider, Williams left the show this season while Drew departed in 2018. They played a married couple on the show who went through some high highs and low lows. They tragically lost their son and their marriage spiraled out of control from there. Drew left the show at the culmination of season 14. 
Several years later, when Williams left the show, Drew returned. Though her character had since remarried, she had her marriage annulled. While they did not get back together, she pledges to move to Boston with him and their daughter to help him support his family's foundation. 
It wasn't quite a storybook ending, but fans of the show had to like seeing them get back together one way or another. Of course, this just left it open for the couple to actually reunite somewhere down the line. It won't be on Grey's, but could it happen somewhere else? 
What fans want from Jackson and April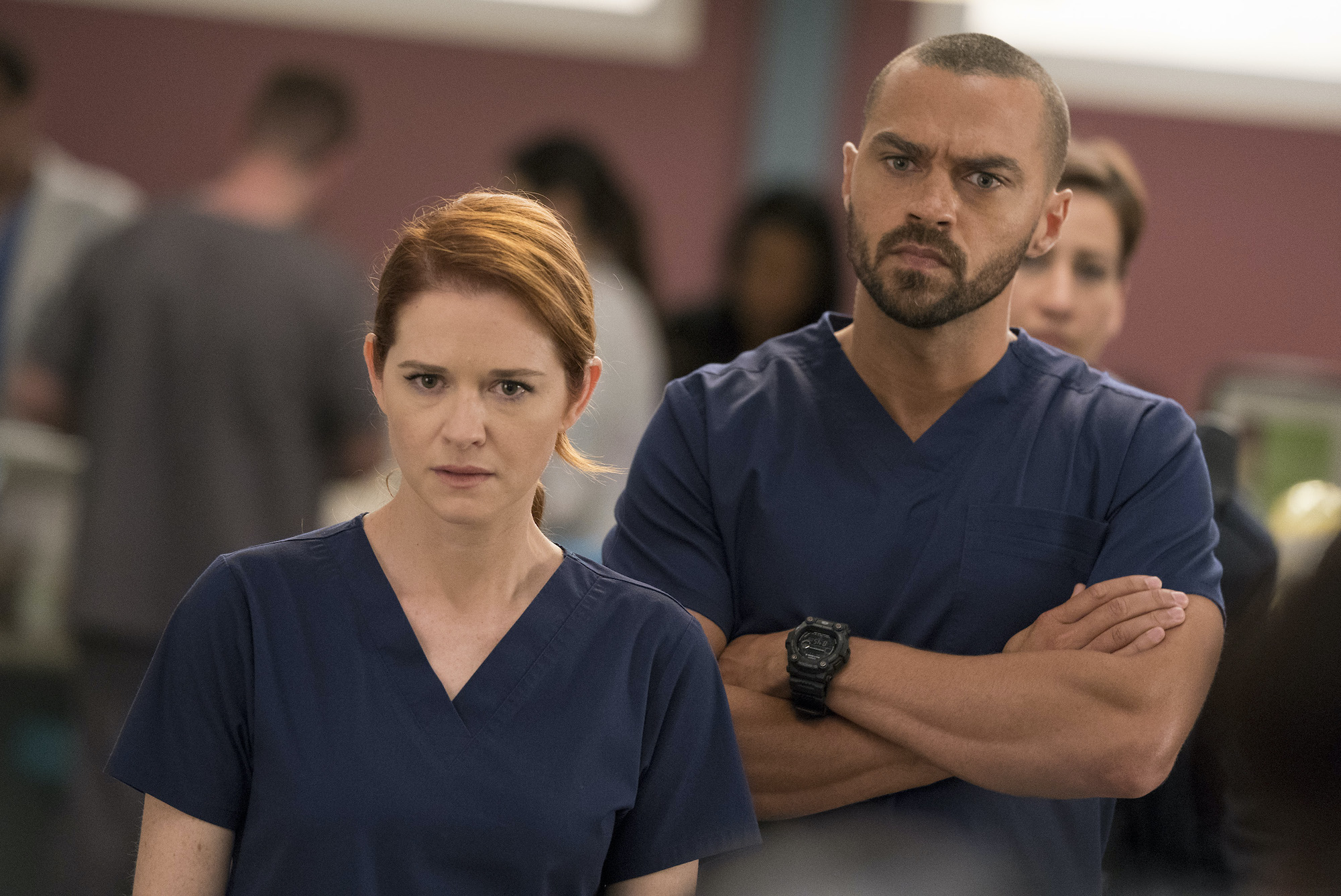 While Williams and Drew bid adieu to the show, their loyal fans aren't quite ready to say goodbye to the duo. They want them to come back, but in spinoff form. 
According to Insider, fans of the pair have been clamoring for a spinoff series. The hypothetical show could reunite the couple after they move to Boston, where they could help the underprivileged through the work done by Jackson's charitable foundation. 
A spinoff certainly wouldn't be unheard of – plenty of popular shows have served as a launchpad for other popular shows as well. Look at a series like Frasier. Cheers was one of the most popular sitcoms on TV, and despite its massive popularity (and subsequent pressure to live up to it), Frasier was able to carve out a fine niche in its own right. There's no reason a Jackson/April spinoff couldn't do the same on ABC. 
But the real question is, would the necessary actors do it? There's at least one who thinks it would be a good idea. 
Jessie Williams' reaction to a possible spinoff
When told about the potential premise spelled out above, Williams said it sounded like a good one. "It's a really interesting premise," he said, adding, "We would kill it." 
Williams clearly had great chemistry with Drew, which would no doubt fuel a show like this one. Williams called Drew "a tremendous person and actor." Showing appreciation for the fans' enthusiasm for the hypothetical project, he said, "So, I get it. I'm with them." 
Will it happen? Williams sounded less like he was agreeing to do something concrete and more like he would keep an open mind. If a talented writing team can come up with a good premise and a solid set of scripts, one would think Williams and Drew could make something like this happen.
It's also up to Grey's fans to make their voices heard, either online or elsewhere. If they do, we may see a Jackson and April spinoff sooner than you'd think.