'Grey's Anatomy' Fans Desperate for Season 18 to Be the End
It is hard to believe that Grey's Anatomy has been on the air for over 15 years. Ellen Pompeo, Chandra Wilson, and Caterina Scorsone are a few of the talented cast members who bring the characters and their stories to life.
The popular drama television series has become an intricate staple of pop culture and the television scene. However, such a large fan base can often come with pretty large opinions. Fans and viewers of Grey's Anatomy are known for sharing theories, favorite memories, and, of course, predictions.
When it comes to season 18, some fans of Grey's Anatomyare desperate for the upcoming season to be the end. 
A closer look at season 17 of 'Grey's Anatomy'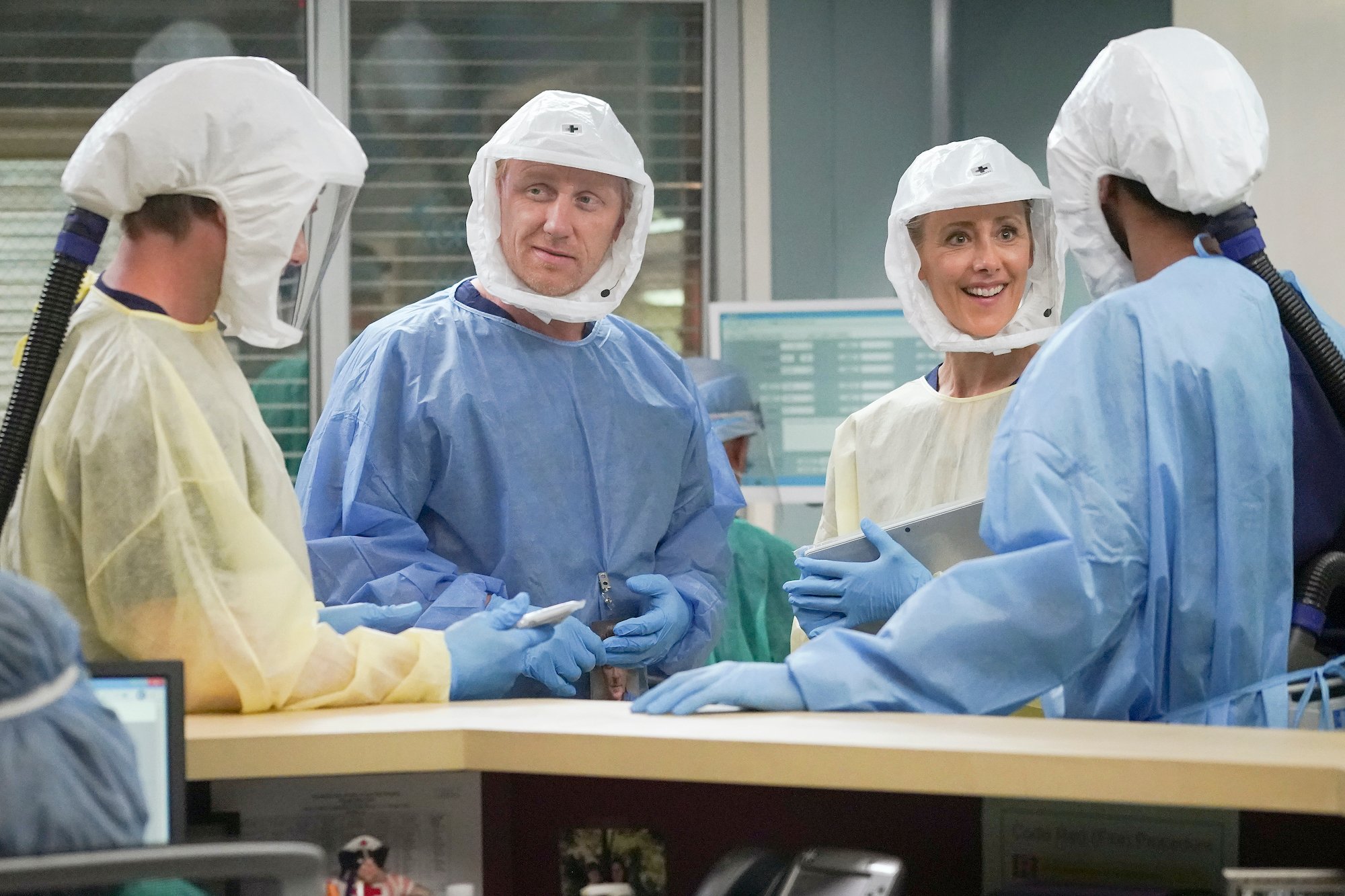 Season 17 of Grey's Anatomy has been a bit of a doozy. The cast and characters have been portraying what some many front line workers have been up against throughout the global pandemic.
Audiences watched on the edge of their seats as they watched the series' well-known protagonist, Meredith Grey, battle COVID-19 and everything it came with. Of course, murder and monumental moves are just two other elements peppered into season 17's storylines.
Historically speaking, as the series' loyal viewers know well, there aren't usually too many dull moments on Grey's Anatomy. 
How do fans and viewers of 'Grey's Anatomy' feel about season 17?
Okay, all-in-all, season 17 of Grey's Anatomy definitely had more than a few gems. The return of some of the series' most beloved former cast members had many viewers fangirling hard at home. Derek Shepherd, AKA McDreamy, and Mark Sloan, AKA McSteamy, were two of the past characters to visit Meredith Grey on the infamous beach that she kept appearing on. 
However, all ghost visits aside, fans and viewers of Grey's Anatomy have had some pretty harsh opinions and criticism on the series' latest season. So much so, that viewers have started a "wish list" of what they hope to see moving forward.
This Reddit thread summarizes how many fans have been feeling so far, and what they think needs to happen. Some viewers are hoping for a shorter season and many have their fingers crossed for a Grey's Anatomy trademark "disaster" episode. Other viewers had some bigger and bolder wishes on their lists. 
Fans of 'Grey's Anatomy' are desperate for season 18 to be the end
With the 17th season of Grey's Anatomy well underway, many people are curious about what this means for the future of the series. Though the cast and characters of ABC's popular medical drama have been very tight-lipped on the matter, the same cannot be said for the viewers.
Some might be surprised to hear that fans and viewers of Grey's Anatomy are speaking out about why they want the 18th season to be the last one. As one user simply put it, "Announce up front that S18 is it, wrap up everyone's arcs over the season, fanservice prn and bring it on home." Many other comments echoed similar sentiments.
Another viewer in the discussion explained, " IF season 18 should be the last the writers should focus on wrapping up everybodies lives instead of adding even more drama to the mix." They do seem to make some good points, and viewers are much-so looking forward to seeing how the end of season 17 unfolds and what it could potentially mean for next season.
RELATED: Long-Time 'Grey's Anatomy' Fans Are Begging Newer Fans to Leave Sandra Oh Alone