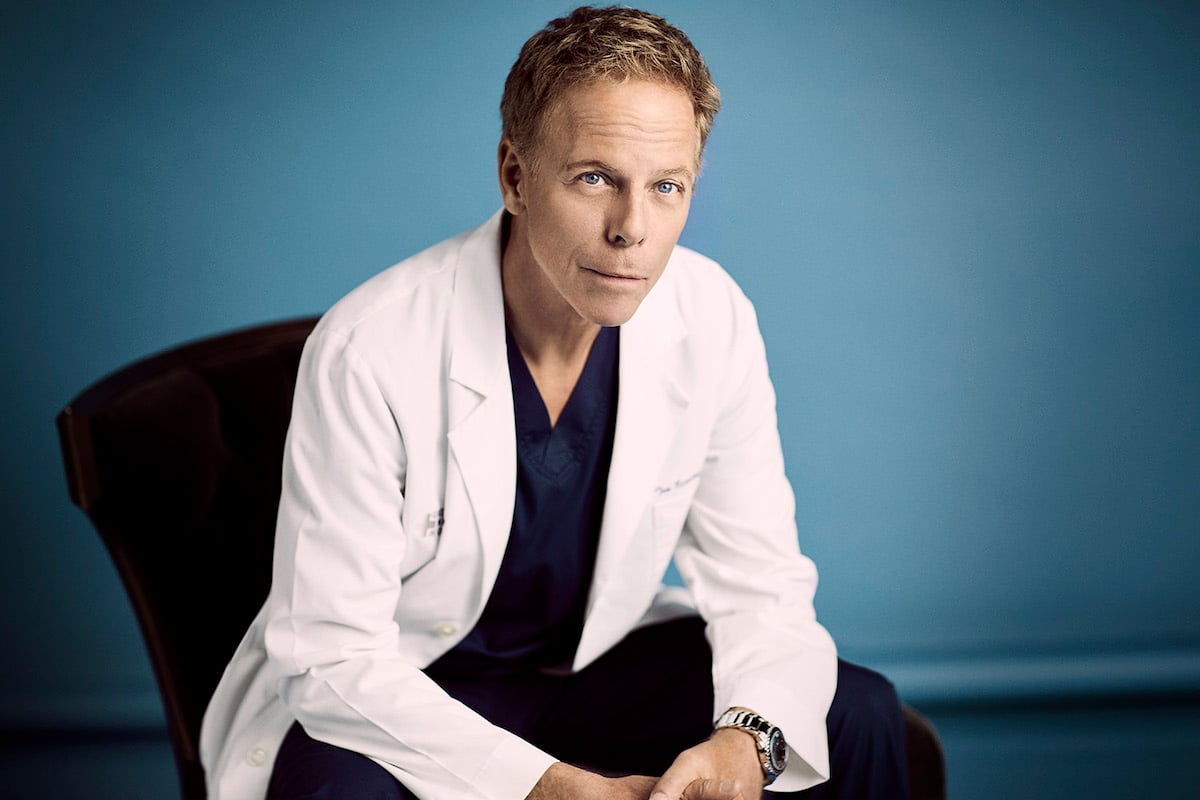 'Grey's Anatomy' Fans Don't Hate Tom Koracick for Sometimes Being Terrible
'Grey's Anatomy' fans don't hate Tom Koracick even though he's sometimes a jerk.
Grey's Anatomy has seen its fair share of characters come and go. Staff is constantly turning over at Grey Sloan Memorial. There may be a real morale problem at the Seattle-based hospital. One of the more recent departures from Grey's Anatomy is Tom Koracick. The neurosurgeon had a lot of trouble dealing with the COVID-19 pandemic — and then he came down with it himself. Like Meredith, Tom was hospitalized with COVID-19. He fared slightly better than she did, but left at the end of last season to re-evaluate his life. Fans on Reddit already miss him, and they hope he comes back soon despite his occasionally being terrible. 
Tom Koracick's backstory on 'Grey's Anatomy' is heartbreaking
Tom is one of the funniest characters to premiere on Grey's in a while. Although he's funny, his arrogance didn't earn him many friends at Grey Sloan. But fans saw through the facade. Redditors agree that Tom was sometimes kind of a jerk. But fans realized early on that his rough exterior was hiding a more vulnerable side. One Redditor wrote, "His arrogance didn't even bother me once I knew his back story because I felt he used it to hide his pain."
Once fans learned that Tom lost his 10-year-old son to a tragic accident, they forgave his prickly exterior. Plus, they love his humor. One fan thinks he may even be the best character, writing, "Tom's humor alone is a better character than some; probably one of the most, if not THE most underrated Grey's character. I miss him so! ❤️"
Fans think Tom Koracick may have been one of the best main characters 
A lot of fans think Tom was woefully underrated. As one Redditor put it, Tom's complex personality made him perfect for a show called Grey's Anatomy, where not everything is black and white. They wrote, "I love Tom … His character has every shade of good, bad, and grey." Tom is complex, and complexity is often way more interesting to watch than perfection. Unfortunately for Tom, writers were putting him in some heart wrenching situations to maintain that complexity. 
Tom had a tragic past, but his time at Grey Sloan wasn't that easy either. His love life was basically a huge disappointment. Despite having a few flings at Grey Sloan, it seemed Tom couldn't get lucky in love. He started a relationship with Teddy while she was pregnant with Owen's baby, and he even helped her put together her crib. But Teddy ended up getting back with Owen, which fans think was the wrong choice. 
Will Tom Koracick be back?
Is there still hope for Tom and Teddy? Relationships on Grey's don't last, and Owen and Teddy could be off again just as quickly as they were on again. But will Tom ever come back to Grey Sloan? His character wasn't killed off, which is a good sign. It means the door will at least be left open for a return. According to Parade, the actor who plays Tom, Greg Germann, is moving on to do some kind of experimental theater. But there are absolutely no hard feelings. 
Grey's producers told Deadline that they'll miss Germann, and they praise his humor as much as fans did. Krista Vernoff is quoted as saying, "Greg Germann is a comic genius and we are so lucky that he brought his talents to our show these last few years." But Vernoff basically promised Germann will reprise his role as Tom at some point. "We will miss Greg terribly in the day to day, but we plan to see Tom Koracick again!"