'Grey's Anatomy': Fans' Favorite Character from Season 1 Still Hasn't Left the Show
As a TV show, you don't last for a decade-plus on a major network without having great characters. Grey's Anatomy certainly has plenty of those.
The medical drama is getting closer to two full decades on the air, and during that time it's seen plenty of great performers in great parts come through the halls of its hospital.
There are a few characters from season one still left, and that character is still among the fan favorites. Let's take a closer look at who fans still love after all these years. 
The premise of 'Grey's Anatomy'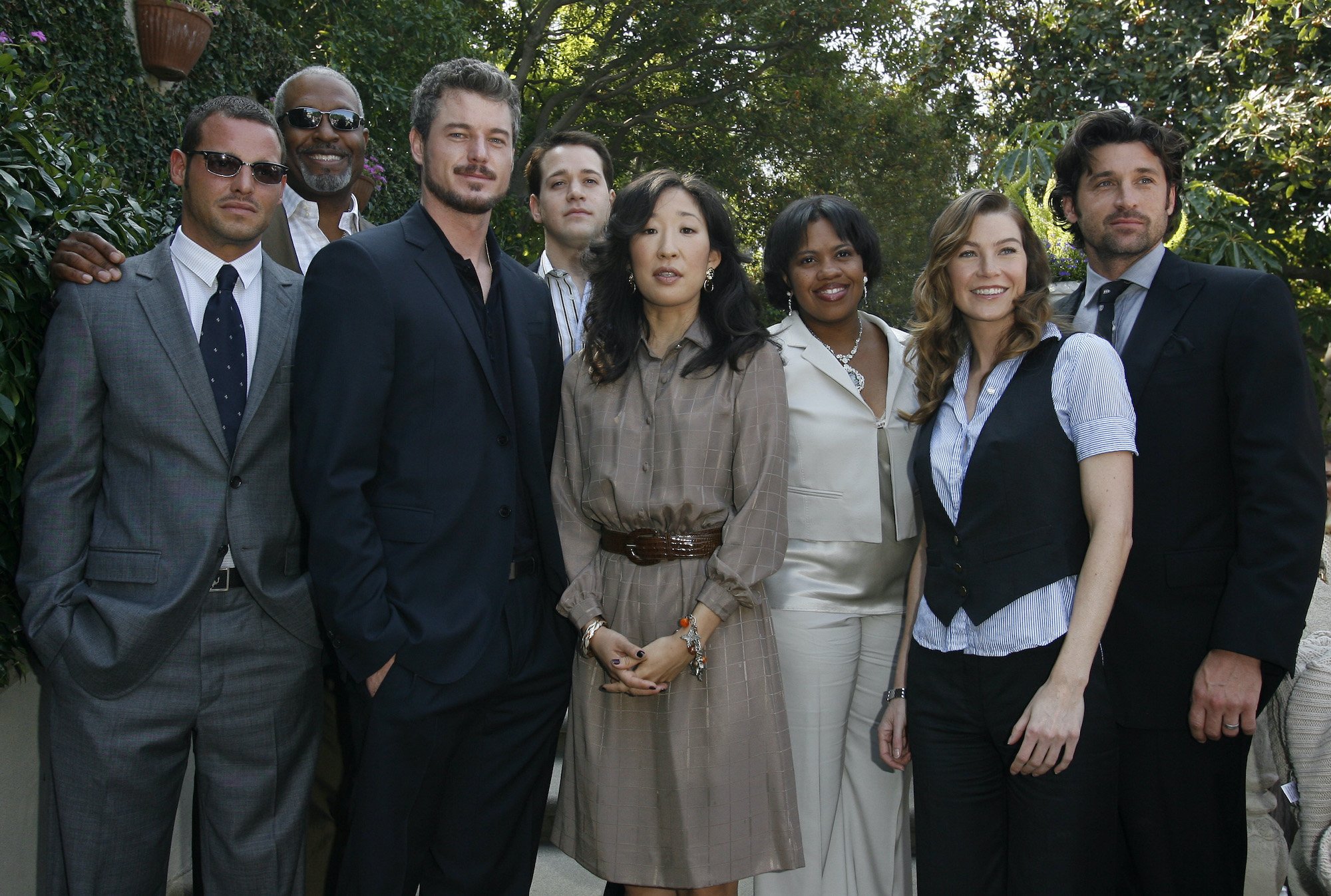 According to IMDb, Grey's Anatomy premiered on ABC in 2005. The show focuses on five surgical interns and the managers in charge of their work. The star of the show is Meredith Grey, played by Ellen Pompeo. The show's plots are interwoven between the surgeons' personal and professional lives, with the two often intersecting. Meredith's love life is also covered in great detail. 
A hospital typically has a massive staff, so that's given the show plenty of opportunities to create a lot of memorable characters. Many of these characters have come and gone throughout the show's run.
For example, Patrick Dempsey played Dr. Derek Shepherd (better known as "McDreamy") for several seasons as a love interest for Meredith before his character was killed off. 
A small group of characters has made it all the way from the first season until now. One of those is Dr. Miranda Bailey.
'Grey's Anatomy': Who is Miranda Bailey?
RELATED: 'Grey's Anatomy': Does Jesse Williams' Exit Signal the End of the Show?
According to the show's wiki, one character who's been with the show since its inception (other than Meredith) is Bailey.
She begins the show as a quiet doctor lacking assertiveness, but after receiving much more training from Dr. Richard Webber, her confidence grew. She adopted a very strict, tough approach to her work, garnering the nickname of "The Nazi" from the interns.
This harsh name harkened back to the Soup Nazi of Seinfeld fame. After she operates on an actual Nazi in one of the show's episodes, the nickname is no longer used. 
Bailey is Grey Sloan Memorial Hospital's Chief of Surgery. She has a son with her ex-husband and is currently married to Ben Warren.
Miranda Bailey is a fan favorite
One of the best parts about any show — especially one that's been on the air as long as this one — is the online discussion surrounding it. As the characters grow and develop, fans can talk about which ones they liked best from many years before.
Grey's has had so many people rotate throughout its cast that it can seem overwhelming to answer the question of who is the favorite character from the show's first season, but many fans gathered on Reddit to do just that. 
While fans threw out multiple answers, one character's name kept reappearing: Bailey. Here were a few of the comments from Redditors about the character:
"Bailey immediately -turns- I HAVE 5 RULES, MEMORIZE THEM."

"bailey immediately up until she became an attending, and derek up until addison shows up (but a bit after that too because i thought his interactions with meredith were adorable)"

"Bailey, Cristina and Meredith."
Bailey wasn't everyone's top choice, but she made appearances on quite a few people's list. It's a testament to the strength of the character that not only do fans still love her but that she's still a part of the show.
It's rare that one person would remain on the same show in a supporting role for this many years, but Bailey is too good for the show's creative team to move on from. It's no wonder fans still adore her.