'Grey's Anatomy' Fans Feel They Were 'Catfished' Into Watching 'Station 19'
The longest-running medical drama, Grey's Anatomy, is finally back for season 17. Fans were excited for a crossover event with Station 19. However, after watching the spinoff firefighter episode before the Grey's Anatomy premiere, fans are not happy. They feel that they were "catfished" into watching Station 19.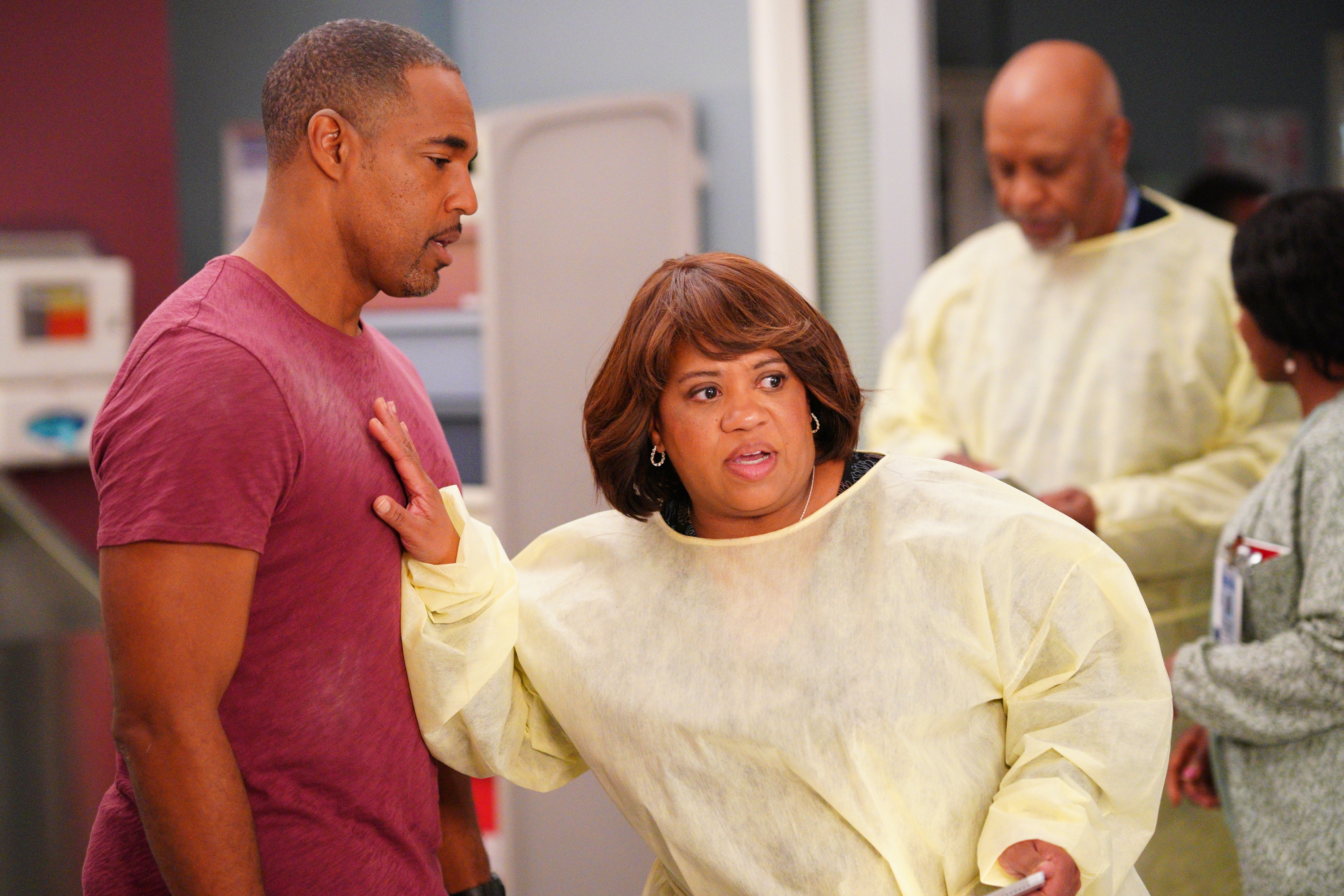 'Grey's Anatomy' fans watched 'Station 19' in hopes of seeing their beloved characters
Station 19 opened with a "clap out" for the doctors of Grey's Anatomy. Ben Warren (Jason George) led his firefighters' station over to Grey Sloan Memorial Hospital to cheer on the first responders who switched shifts. Viewers were given a quick background that Warren was quarantining with his team of firefighters. Bailey was remaining at the hospital. However, this introduction was also replayed at the beginning of Grey's Anatomy.
"I'll see you after the shift change!" Miranda Bailey (Chandra Wilson) told her husband at the beginning of both episodes. 
The other crossover occurred when a Station 19 paramedic brought in a teenager who was severely burned. Owen Hunt (Kevin McKidd) informed her that they were not accepting any non-COVID-19 patients. However, she insisted the hospital take the teen for fear he would die. This interaction was also replayed during Grey's Anatomy an hour later. 
Other than briefly seeing Bailey and Hunt, no other Grey's characters were included in the Station 19 episode at 8 p.m. EST. 
'Grey's Anatomy' fans feel they were 'catfished' into watching the spinoff
"I feel like we're being Catfished," one fan wrote on Reddit.
Other fans quickly agreed that they do not regularly watch Station 19 but tuned in tonight because ABC advertised it as a "crossover" event with their favorite medical drama. 
"Yeah, they trick us by showing Bailey at the beginning of the show and then ALL THIS BALONEY," another fan added. "They probably won't show any more Grey's until the end, and here we are watching this nonsense."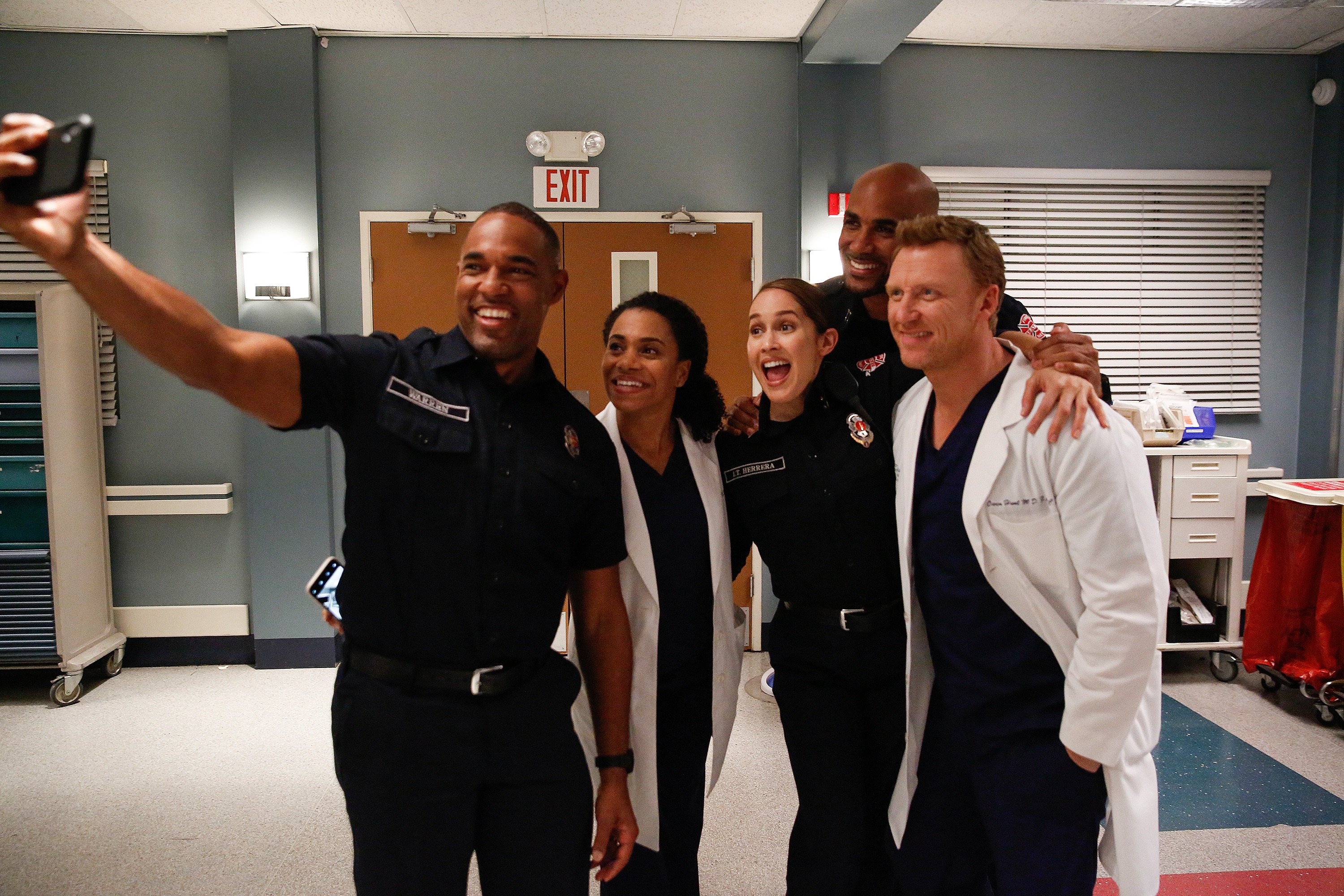 Numerous viewers commented that they were only watching because they did not want to miss anything. 
"Idk, I kinda feel it's tricking us into watching a "crossover" episode when it's looking like there is only going to be 5 minutes of crossover," another viewer wrote.
The 'Station 19' crossover event included patients who went from one show to the other
The only "crossover" that fans point out is the patients. If fans wanted to know how the teenagers got severely burned, they would need to watch the Station 19 episode. The four children got together and had a party against their parents' wishes. They did some drugs together and then got stuck in a car on the side of the road. 
One of the teens poured gasoline into the radiator and caused an explosion. The teens didn't want to get in trouble, so three of the four ran into the woods. Except the flames started a wildfire, and the Station 19 firefighters had to rescue them from the fire. They brought the teens to Grey Sloan for treatment.