'Grey's Anatomy': Fans Feel Strongly That This Was When the Show Should Have Ended
Grey's Anatomy is midway through season 16, with no plans to end anytime soon. With the departure of Alex Karev (Justin Chambers), fans are chatting again about when the show should have ended.
The series is currently renewed for season 17. Although viewers keep watching, they feel that there were several strong stopping points. Let's take a look at when fans say the series could have had a great ending.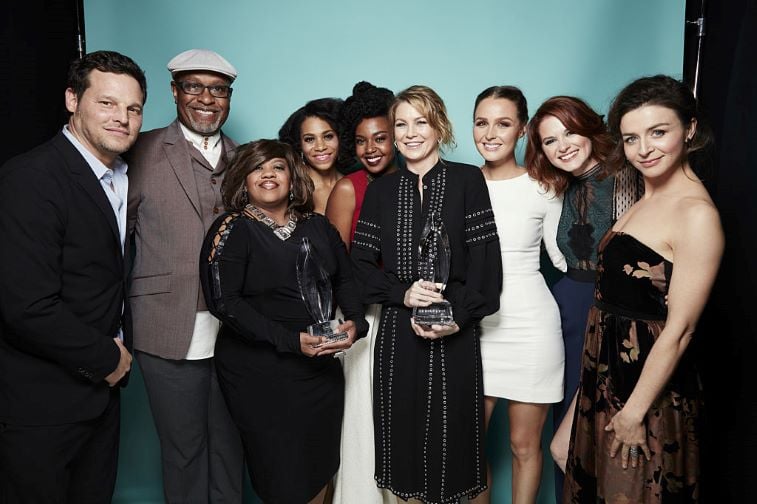 How many original 'Grey's Anatomy' characters are left on the show?
As the series has gone on, every season, we lose more and more main characters that viewers loved. These departures always bring up thoughts of finality. Why didn't the producers end the show on a high note with many of the fan-favorite characters still there?
"The season 11 finale was sort of a nice wrap up of Meredith (Ellen Pompeo) starting to recover after Derek (Patrick Dempsey) and leaning on Maggie (Kelly McCreary) and Amelia (Caterina Scorsone)," wrote one fan on Reddit.
The death of Meredith's husband, Derek (Patrick Dempsey) is often mentioned as a good stopping point for the show. He was a huge fan-favorite, and at that point, Cristina Yang (Sandra Oh)—Meredith's twisted sister— had already left as well. 
However, the show continued many more seasons after that. Now, half-way through season 16, there are only three remaining original cast members.
Along with Meredith Grey, we still have Miranda Bailey (Chandra Wilson) and Richard Weber (James Pickens, Jr.). Although viewers have come to love many of the newer characters, there are only three who have lasted since the beginning of the series. 
'Grey's Anatomy' fans feel this moment was the culminating point
The 300th episode of Grey's Anatomy served as a massive callback to every character that was on the show. It opened with three residents who each had an uncanny resemblance to Izzie, George, and Cristina being injured in a rollercoaster accident. Meredith refuses to get on her plane to accept her Harper Avery award because of how much they remind her of her friends.
"That would have been a great ending esp. if they went all out like it was the big finale, all the past cast come back get to say their goodbyes," wrote one fan of the 300th episode. "Meredith realizes she is more than ordinary and more than Derek's widow when she sees them in the window."
Throughout the entire episode, diehard fans are given Easter eggs with the many references to past incidents and characters. It all culminated with Jackson accepting Meredith's award as she watched from the OR. In the viewing window, she saw the support of all of her friends. It was a moment that could have made the perfect ending.
"When Mer won the Harper Avery award, I felt like it was a super important moment in her career, and now it just sort of feels like a footnote," one fan wrote on Reddit.
The show continued for several more seasons after that 300th episode, leaving fans wondering how will it eventually end? Could it ever be as strong as that nostalgic event?
How should 'Grey's Anatomy' end now that the producers missed the natural stopping point?
"Now I think they should end it at S17," reasoned one viewer. "Finish this current season and dedicate next season to saying goodbye by tying up loose ends and bringing back past characters."
Since the show is renewed for season 17, it seems that it might be the last chance at a logical stopping point.
"Honestly, I feel like at some point it has already had so many natural endpoints they might as well keep it running forever now, like General Hospital that has been on for 60 years," added another fan. "Keep bringing in new people. Keep losing people. Bring people back from the dead. It's a soap opera anyway, lean in."
Some fans believe the series could continue forever, while others are ready for it to end.
"I'm still enjoying it now, but as we continue to say bye to more and more characters, I think it's time to come to a close," countered another viewer.
Whether it ends sooner or later is up to Ellen Pompeo and Shonda Rhimes, who have agreed to find a stopping point when they are both ready. Until then, you can keep watching Grey's Anatomy at its new time, at 9 p.m. ET, Thursdays on ABC.