'Grey's Anatomy': Fans Feel the Show 'Got Weird' Starting in Season 12 but Has Made a Tremendous Comeback with Seasons 15 and 16
Grey's Anatomy is now in its 16th season and still going strong. Over the years it has both lost viewers and gained new ones. Die-hard fans, who have stuck around for the long haul will tell you that there was a weird, almost dark period of time where they hated the show. Let's take a look at what makes fans feel this way.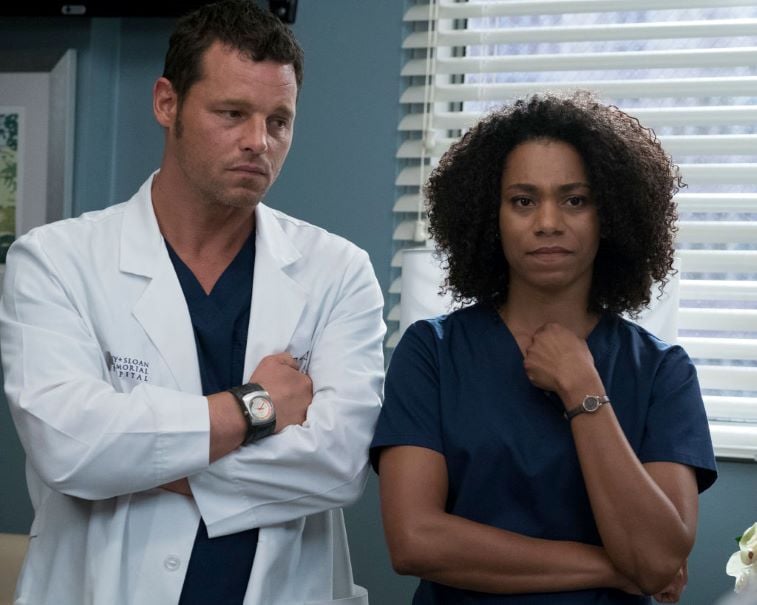 What happened in 'Grey's Anatomy' Season 12 to turn fans off of the show?
When fans discuss Grey's Anatomy, they often mention two turning points; Cristina Yang (Sandra Oh) moving to Switzerland and Derek Shepherd's (Patrick Dempsey) tragic death. The first event happened at the end of season 10. Fans were distraught when Meredith Grey's (Ellen Pompeo) twisted sister left the show. 
However, season 11 still receives rave reviews from fans. The death of McDreamy occurred mid-season, and although it was brutal to watch, it was great television. The problem comes when you begin watching season 12.
"Season 12 is brilliant but very dark all over," wrote one fan on Reddit. They are referring to the darkness after Derek died. Meredith is in a very dark place, for obvious reasons—she lost her best friend and her husband all very quickly—and it shows throughout the season.
"I think every episode in that season has at least one unnecessary cover song," added another fan regarding season 12. "It bothers me every rewatch, and the music totally takes me out of the moment. I find it really distracting."
Additionally, there is an excessive amount of cover songs that interfere with the overall feeling of the show during season 12, and fans feel it only gets worse with season 13.
Which 'Grey's Anatomy' Season do fans feel is the worst?
The transition from season 12 to season 13 is a downward spiral. Fans lose yet another beloved character, Callie Torres (Sara Ramirez), when she moves to New York.
"You might lose hope during season 13, which is undoubtedly the worst season of the entire series," wrote one Reddit user. "But moving forward, Grey's is back to its funny, campy self."
During the season 13 premiere, Alex Karev (Justin Chambers) uncharacteristically beats up Andrew DeLuca (Giacomo Gianniotti) after finding him with a drunk Jo Wilson (Camilla Luddington).
As the season continues, Amelia (Caterina Scorsone) disagrees with Owen Hunt (Kevin McKidd) about having children. Instead of talking it out with him, she goes into hiding at Stephanie Edward's (Jerrika Hinton) apartment. 
Maggie (Kelly McCreary) develops a schoolgirl crush on Nathan Riggs (Martin Henderson), but he is already pursuing Meredith. All of the characters have something about them that just does not fit.
"My least favorite is 13," wrote one Reddit user. "I hate what they do to Alex throughout, and I HATE Maggie and Amelia in that season so freaking much."
What reignited viewers' excitement over 'Grey's Anatomy' in seasons 15 and 16?
What many fans believe happen to Grey's Anatomy in season 12, 13, and some of 14 is that the new writers and atmosphere were transitioning. The early seasons of the series (1-10) were absolute fan-favorites, but the cast did not feel that the work environment was positive. Consequently, viewers lost many of their favorite characters. 
"OK, so, there's a thing where control of the show changed a lot around seasons 10-12," added another Redditor regarding the change in Grey's Anatomy during this time. "Ellen Pompeo is particularly outspoken about there being a toxic atmosphere at work for the first 10 years, and that they then changed it around."
The new writers and producers had to find their footing again. Once they did, fans noticed that the series comes into its own again, around seasons 15 and 16.
"Some of the strongest episodes happen in later seasons," wrote another fan. "Some of the characters are better written and have good storylines."
Fans also love the many mentions of their old fan-favorite characters from past seasons. The writers are not forgetting to make sure that Meredith texts with Cristina Yang, instead of virtually forgetting she existed. The show is back to its old roots, and fans are loving it.
You can catch new episodes of Grey's Anatomy when it returns from winter break on Jan. 23, 2020.