'Grey's Anatomy' Fans Are Frustrated That Helm's Character Feels Completely Useless
Since it first premiered in 2005, Grey's Anatomy has seen more than 30 main cast members come and go (to say nothing about the dozens of supporting characters).
And throughout its 17 seasons, ABC's award-winning medical TV drama has welcomed aboard numerous controversial characters who have either enamored themselves with fans or quickly alienated audiences. Dr. Taryn Helm, played by actress Jaicy Elliot, is now one of them.
Dr. Helm first appeared in season 14 of 'Grey's Anatomy'
RELATED: How Long Has 'Grey's Anatomy' Been on the Air?
Dr. Helm first appeared in the 14th season of Grey's Anatomy. The character initially shows up at Grey Sloan Memorial Hospital for a job interview, wanting to be one of the hospital's new interns.
Soon, Dr. Helm gets caught up in some of the TV drama's biggest storylines, including Alex and Jo's wedding, the infamous windstorm plot where many patients were suffering from impaling injuries, and the bar crash accident in season 16's mid-season finale.
"For Jaicy Elliot, it was definitely art imitating life when she landed her role as intern Taryn Helm on ABC's long-running medical drama Grey's Anatomy," reports Parade magazine. "It was Elliott's first job as an actor on television and it was Taryn's first job as a doctor after medical school."
Elliot shared with the magazine her insights on her character's personality. "I…would say that she's strong," says Elliot. "She definitely has a lot of character, and she's also very hard on herself. She tries to appear strong and put together, but she can definitely get overwhelmed by compassion, and sometimes self-doubt. She's always trying her best and I think that willingness might be a little too much sometimes."
However, some fans think that the character might also be a little too much sometimes.
Some 'Grey's Anatomy' fans want the show to get rid of Dr. Helm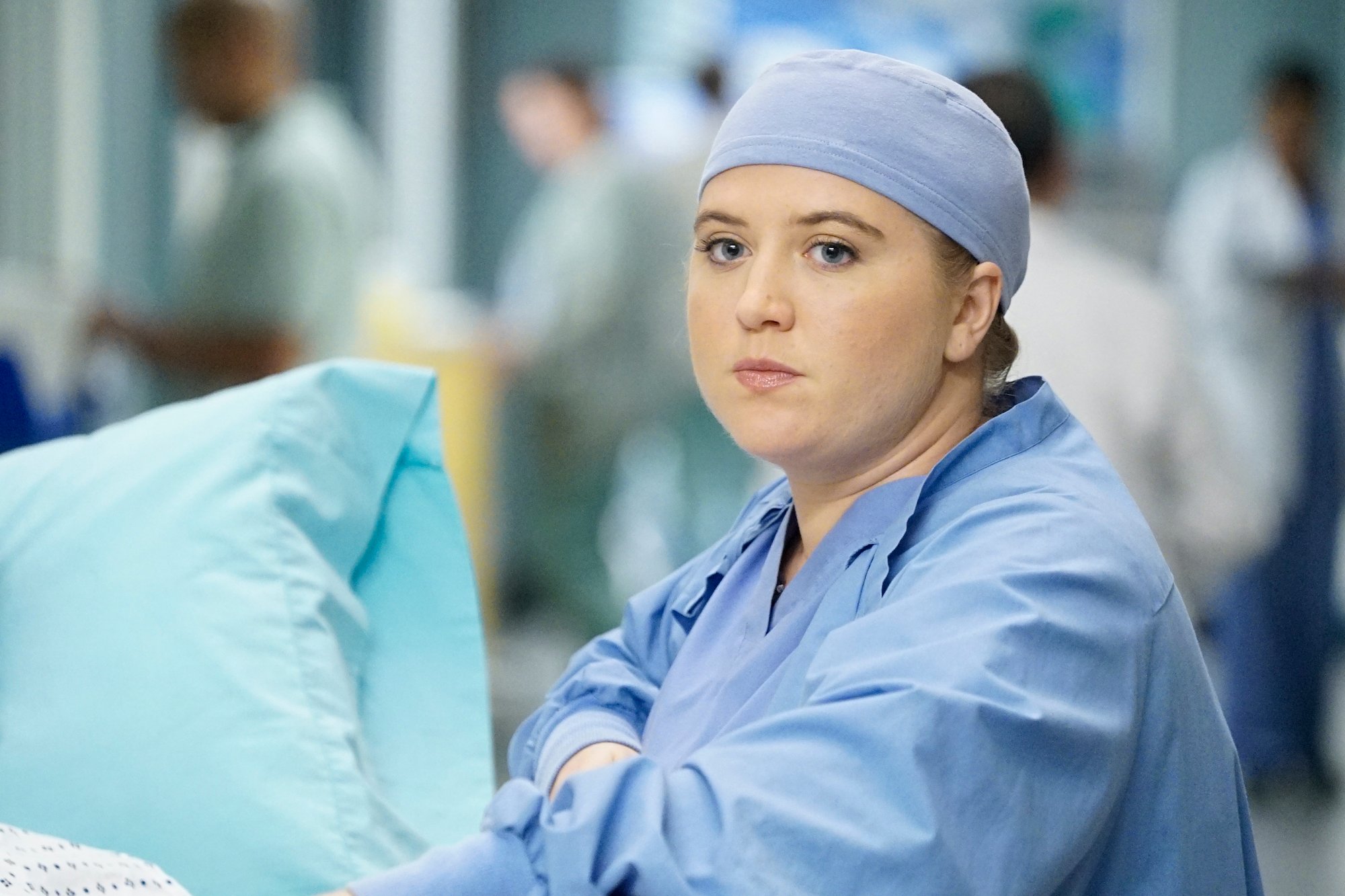 RELATED: 'Grey's Anatomy': Fans Top 3 Most Hated Characters In Season 16
"Why is Helm even on the show," asked Reddit user MsCarriage_69 on the social media platform. "Is it just so they can have another gay character?"
Other Reddit users quickly replied in agreement. "I'm so glad we're talking about this," said Reddit user annaamontanaa. " I cannot STAND Helm. Her only personality is being in love with Meredith and being a suck-up to Bailey and Webber. She has no redeeming qualities other than those. Like, why did they get rid of Casey, a character with real struggles and an actually interesting storyline, for an intern, for Helm? Makes absolutely no sense for me. I wish they would just get rid of her."
However, other audience members think Elliot's character just needs a bit more development.
Other fans want to see Dr. Helm's storyline expanded, not diminished
RELATED: Who Is the Most 'Toxic' Character on 'Grey's Anatomy'?
"I would love to see some more development and have them actually doing something with her character," said the original Reddit poster, MsCarriage_69.
Another Reddit poster went a bit deeper. "They need to actually give her purpose, we know nothing about her backstory or even things like her family," explains Reddit user ss2811. "They need to give her development, we need to find out about her as a person. And down the line, I'd like to see a love interest too!"
Elliot herself has hinted that there's more to come for her character. "I'm excited for Taryn to really just get down and dirty and start doing her job," the actor told Tell Tale TV last year. "Now that she's confessed to all of that love that she has for Meredith, and Meredith is not holding it against her, I think maybe Taryn can start focusing on her work, which is what I think defines her more than anything — is how committed she is to being the best doctor that she can be."