'Grey's Anatomy' Fans Furious With the Way This Character's Departure Was Handled
If there's a show that regularly makes its viewership mad, it's ABC's very long-running Grey's Anatomy. And if there's a show that regularly makes its viewership mad because of wonky actor/character departures, that's also Grey's Anatomy. 
This time, fans are disturbed about the departures of Justin Chambers and the character he played, Alex Karev. Why separate them out? Because Justin Chambers has definitely left the show, while Alex Karev has technically not.
What has and hasn't happened to Justin Chambers' Alex?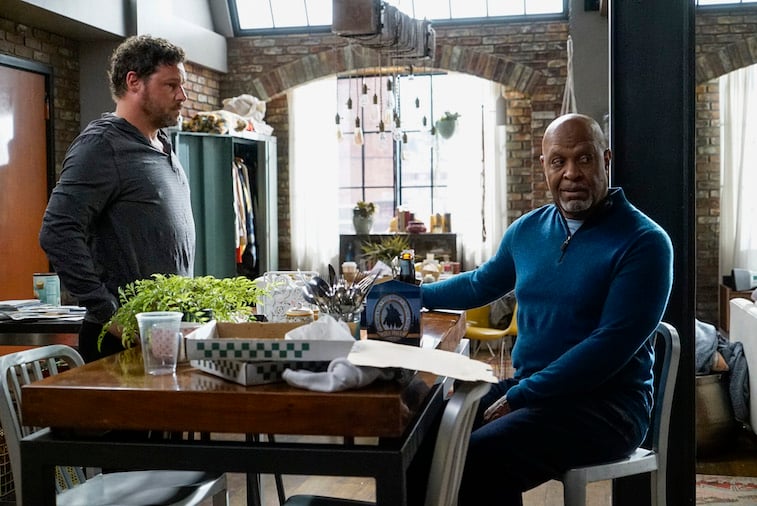 Chambers' departure is particularly significant because along with Ellen Pompeo, Chandra Wilson and James Pickens Jr., Chambers had been with the Seattle based-medical drama since it started. Alex had been known as kind of a "bad guy" on the show who was curt and abrasive with the other characters, including medical staff and patients alike. Over time, however, his attitude softened.
"There's no good time to say goodbye to a show and character that's defined so much of my life for the past 15 years," Chambers said in a statement to Deadline. "For some time now, however, I have hoped to diversify my acting roles and career choices. And, as I turn 50 and am blessed with my remarkable, supportive wife and five wonderful children, now is that time."
Grey's Anatomy has become infamous for its revolving door of cast changes.. Departures include but are not limited to Patrick Dempsey, Katherine Heigl, Chyler Leigh, Sandra Oh, Sarah Drew and Jessica Capshaw. Moreover, some of these departures were contentious. It does not seem so far that applies to Justin Chambers, but Alex hasn't actually been written out.
What are fans saying?
The main reason fans seem to be upset is that they haven't gotten closure with Alex. Perhaps fans have become accustomed to untimely deaths, like the ones suffered by Dempsey and Leigh's characters, so they want something more definitive. A topic starter on Reddit said:
"I was fully prepared to cry my eyes out tonight, to have an Alex death, even though that sounds so awful and unimaginable, I've been preparing. But for real, after tonight's episode if they just leave it at "Alex is in iowa" I won't be able to deal. Even though clearly I don't want him to leave the show or his character die, they can't try to spin it like that on us."
Another fan responded, "I'm sure we'll hear more. They film episodes way ahead of time. Justin didn't announce he was leaving until they were filming episode 15 so they need time to write it in. My guess is, we'll know more in the back end of the season.
But still another fan said, "Nope we will get nothing. It's izzie 2.0," referring to Katherine Heigl's departure, which was one of the less pleasant ones. 
Ellen Pompeo knows a thing or two about departures
As the lead character of the show, Pompeo has seen more people come and go than practically anyone else. Sometimes fans even focus there ire on Pompeo, because she's seen as untouchable. When Drew and Capshaw left at the same time, fans lashed out at Pompeo, because they assumed their departures were made to accommodate Pompeo's high salary. She has insisted that this is not the case.
When Vanity Fair tweeted out, "#GreysAnatomy is about to feel one of its biggest losses yet," Pompeo responded "Truer words have never been spoken." Pompeo must feel this loss acutely since she and Chambers had been there for the whole journey.
Grey's Anatomy showrunners have long maintained that the show will end when Pompeo makes the call that it's time to go. That won't be this season, because Grey's is renewed through season 17 next year, meaning that at the very least, Grey's Anatomy will have been on TV a more than impressive 16 years.