'Grey's Anatomy' Fans Have Strong Opinions On How Showrunners Are Dealing With Justin Chambers' Mysterious Exit
Grey's Anatomy isn't leaving fans completely in the dark about Justin Chambers' mysterious exit, but that doesn't mean they are happy about it. Chambers announced his departure in January, over a month after his final appearance on the hit medical drama. Although the series has yet to reveal what happened to Chambers' character, Alex Karev, showrunner Krista Vernoff recently assured fans that they will eventually find out what happened to him. In the meantime, fans are taking issue with just how the show is handling his absence.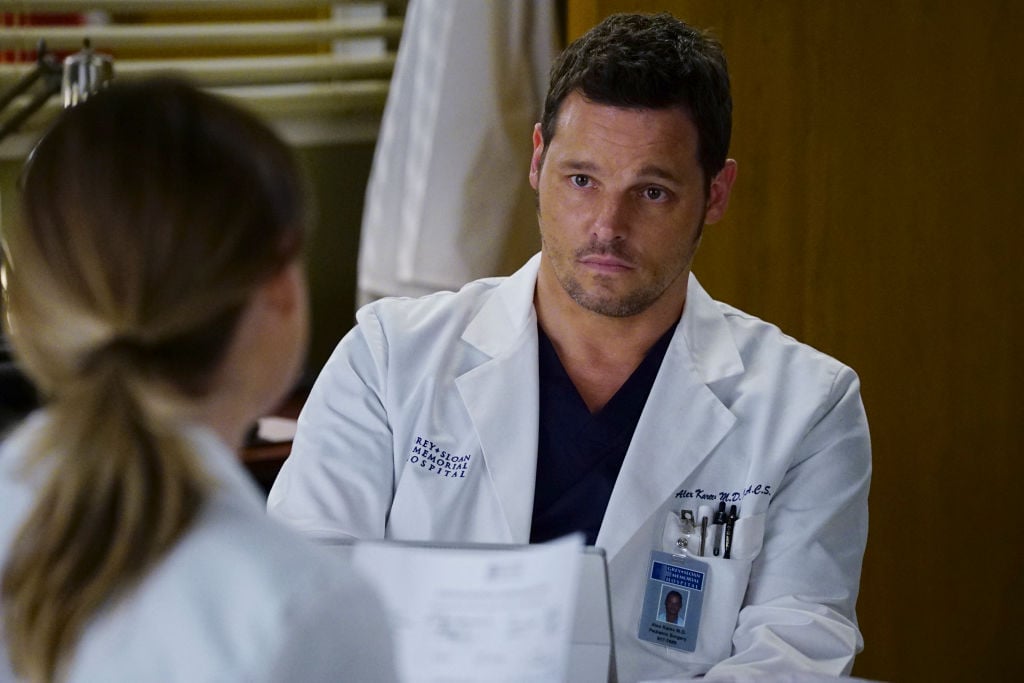 Chambers announces his exit from 'Grey's Anatomy'
After 16 seasons, Grey's Anatomy has lost quite a few of its lead actors. While some of the departures have been more heartbreaking than others, Chambers' exit might be the biggest head-scratcher to date.
Chambers confirmed his shocking departure in January. He did not reveal any specifics about his decision, but he did thank the show's creator, Shonda Rhimes, his co-stars, and fans for their support over the years.
"There's no good time to say goodbye to a show and character that's defined so much of my life for the past 15 years," Chambers explained. "For some time now, however, I have hoped to diversify my acting roles and career choices. And, as I turn 50 and am blessed with my remarkable, supportive wife and five wonderful children, now is that time."
Alex was introduced in the first season of Grey's Anatomy as an intern at the hospital. Over the years, fans have grown to love the character, especially his skills with children and his loyalty to friends.
What's really mysterious about Chambers' decision to leave, however, is that it seemingly came out of nowhere. The show did not have time to give him any kind of sendoff and his final episode was way back in November.
Fans take issue with Alex ghosting Jo
Grey's Anatomy fans took issue with Chambers' shocking exit from the beginning. But instead of finding a resolution with the departure of a character that has been a mainstay on the show since day one, fans are feeling slighted as Karev's behavior seems more and more unlike his character.
In the latest episode "A Diagnosis," Jo (Camilla Luddington) and Alex's relationship went from confusing to just plain murky. Let's not forget that earlier this season Alex chose to make his marriage legal to Jo after she completed treatment for depression. Now, while he is visiting his mother in Iowa, he has stopped taking her calls. Leading Jo to wonder aloud if he "ran into an old girl from high school and one thing led to another."
This made some Grey's Anatomy fans wonder if Karev really left Seattle in order to track down his former love Izzie. Which to some fans would be a full-circle moment, but to others, it just doesn't make sense. First, there were no signs he was unhappy with Jo — legal marriage and all — plus there had been no mention of Izzie for quite some time. Second, would Karev really ghost Jo, the way that Izzie ghosted him?
Then there is the issue of Meredith. She and Karev had one of the closest relationships on Grey's Anatomy, especially since they killed off McDreamy. Leaving fans completely confused as to why the writers would have him refuse to take her calls as well.
'Grey's Anatomy' stars speak out
While we wait to see what happens with Alex's story, several cast members of Grey's Anatomy have opened up about Chambers' exit on social media. This includes Ellen Pompeo, who posted a sweet message about Chambers on Twitter.
"#GreysAnatomy is about to feel one of its biggest losses yet," Pompeo stated. "Truer words have never been spoken @VanityFair."
Jaicy Elliot also shared a few kind words about Chambers in a recent interview. The Grey's Anatomy actress stated that she grew up watching Alex on the hit medical drama and admitted that it will be very sad continuing the show without him.
"I love Alex Karev," she shared. "That character is just so amazing. Alex has been on the show as that specific genre of a person — kind of the moody, and a tough-love kind of character — and I think that energy's going to be missed on the show. It's always sad to see a character leave the show."
Chambers has not said anything else about his exit from Grey's Anatomy. Hopefully, for the sanity of fans, the writers will clear up all of their questionable storylines around Karev's mysterious exit and do so quickly.
Until then, fans can watch new episodes of Grey's Anatomy on Thursday nights on ABC.