'Grey's Anatomy' Fans Insist Some Characters Have Just Been on the Show Too Long: 'I'm Glad When the Good Ones Leave'
There are some Grey's Anatomy fans who believe some characters have gotten worse over time because they're still around.
When a TV show is beloved with legions of fans to support it, that typically means it will stay on the air longer. In most cases, this is a good thing for fans of the show. But every show has a "sell-by" date after which point, people start to experience diminishing returns. There are some Grey's Anatomy fans who believe that may be the case for that show. 
Read on to find out why some fans insist some of that show's characters have hung around too long, which characters have the longest run, and who recently made a comeback. 
Why some fans insist some 'Grey's Anatomy' characters have been on the show too long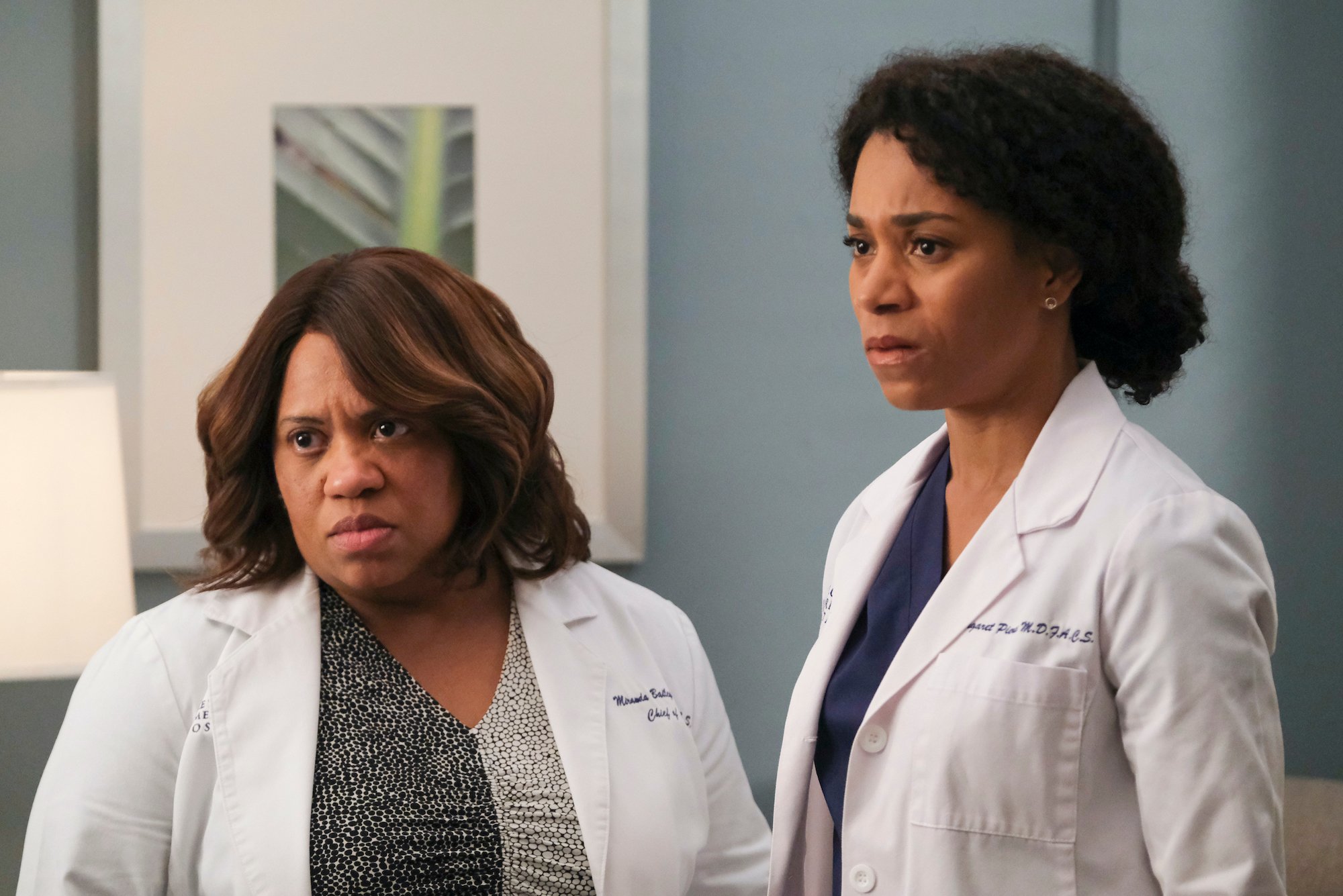 Grey's Anatomy fans took to Reddit to discuss the character of Stephanie Edwards. The original poster pointed out that her run on the show was too short. One fan disagreed, stating the following: 
"At this point I'm glad when the good ones leave so their story arcs aren't tainted. I adored Teddy for so long and now look what they've done with her."
The point being made here is that when characters remain on the show for too long, the writers can run out of ideas about what to do with them. It's only natural for a show that's been on the air for 17 seasons to exhaust characters who overstay their welcome.
It's the same problem that has plagued other long-running series like Law and Order and The Simpsons. Sometimes, no matter how much fans may enjoy a character, it may be better for fans if they have a short but compelling arc as opposed to a meandering storyline that goes on for years without an end in sight. 
The 'Grey's Anatomy' characters who have been on the show the longest
There have been what seems like countless characters on Grey's Anatomy throughout the years. Some, like Patrick Dempsey's Derek Shepherd had a significant impact. Others, like Katherine Heigl's Izzie, became known for off-camera issues. But there are only three characters (and actors) who have remained throughout the entirety of the show's 381 episode run, according to IMDB: 
Ellen Pompeo's Meredith Grey
Chandra Wilson's Miranda Bailey
James Pickens Jr.'s Richard Webber
They've been the stalwarts who have held the show down through thick and thin, through the good times and the bad. Other long runs came from Alex Karev (Justin Chambers, 358 episodes), Owen Hunt (Kevin McKidd, 350 episodes) and Jackson Avery (Jesse Williams, 273 episodes). 
Of course, while many characters leave, not every character is able to stay away. 
'Grey's Anatomy': Who returned to the show in season 17
According to TV Guide, Patrick Dempsey's Derek Shepherd (aka "Dr. McDreamy") character made a return from the dead in a dream sequence for season 17. Showrunner Krista Verna said it was in response to real-world events and to give fans a chance to see one of their favorites again: 
"The most important task we had this season was to honor the reality of this global pandemic and the impact it's having — particularly on healthcare workers. Along with that, we had to come up with creative ways to allow our show to still be fun and romantic and provide some escapism. Enter Patrick Dempsey." 
Fans didn't have an issue with this return, as it was only for a short run. Still, there are probably some characters still left on the show they'd like to see retired rather than continuing to drag on. 
In this regard, Grey's is almost a victim of its own success. There's no doubt that if the series continues, fans will want to see some fresh blood replace some older, legacy characters.