'Grey's Anatomy': Fans Say That 1 Character Reminds Them of Alex Karev
Actor Justin Chambers left the 'Grey's Anatomy' cast in Season 16. When he made his exit, fans had to say goodbye to the character.
Grey's Anatomy first aired on ABC on March 27, 2005. Throughout its 17 seasons, fans of the medical drama have discussed the relationships between new and old cast members. One Grey Sloan hospital doctor that viewers seemingly miss is Dr. Alex Karev (Justin Chambers). Some supporters believe one current Grey's character is eerily similar to the troubled pediatric surgeon.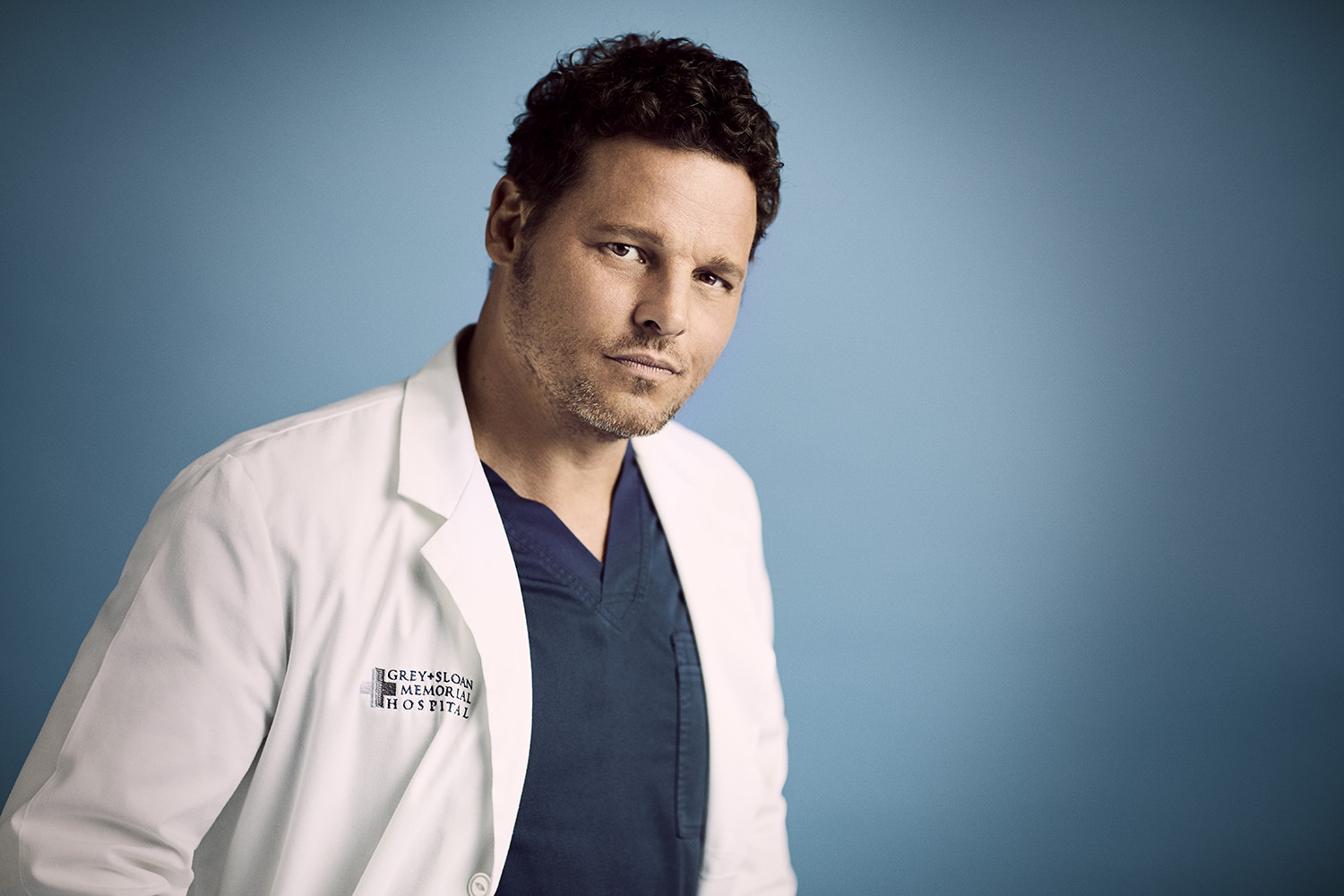 How did Alex Karev leave 'Grey's Anatomy'? 
Grey's Anatomy fans met Alex Karev in season one. From the beginning of the series, Karev was the lone wolf of the residents. However, his love story with Dr. Izzie Stevens (Katherine Heigl) became a focal point of his journey. During the first five seasons of Grey's, Alex and Izzie dated off-and-on. Ultimately, they got married after Izzie got diagnosed with cancer in season 5. 
Although Izzie's cancer was in stage 5, she miraculously recovered in season 6. Unfortunately, she lost her job as a Seattle Grace resident after the hospital's merger with Mercy West. Izzie then divorced Alex and moved away while he finished his residency. 
Eventually, Alex found love again with Dr. Jo Wilson (Camilla Luddington). After several years of courtship, the pair got married in season 14. Two years later, Chambers announced his exit from Grey's in Jan. 2020. 
In Alex's farewell episode, the longtime character said goodbye to the three people he was closest to while working at Grey Sloan. The letters went out to Jo, Dr. Meredith Grey (Ellen Pompeo), Chief Miranda Bailey (Chandra Wilson), and Dr. Richard Webber (James Pickens, Jr). The episode "Leave a Light On" received mixed reviews from fans. 
Why Tom Koracick reminds some 'Grey's Anatomy' fans of Alex Karev
Before Alex left, Grey's watchers met Dr. Tom Koracick (Greg Germann) in season 14. At the time, the neurosurgeon was Amelia Shepherd's (Caterina Scorsone) mentor. Koracick also performed brain surgery on Amelia when she found out she had a tumor. 
Since Grey's Anatomy Season 14, Koracick has grown within Grey Sloan. Most recently, he became the head of the Catherine Fox (Debbie Allen) Foundation. However, many doctors at Grey Sloan despise Koracick because of his rude comments to his colleagues. As his time on the show progressed, viewers learn that he has a tough exterior due to the death of his teenage son. 
'Grey's' fans are torn about Tom Koracick
Many Reddit commenters compared the reactions Koracick receives on Grey's to Karev. Like the pediatric surgeon, some fans needed more time to adjust to Tom. 
"Personally, I love him," one fan wrote of Koracick. "He's a big softie deep down. He's like Alex Karev without the guiding hands of Meredith and Cristina. He doesn't deserve to be caught in this Teddy/Owen drama."
"I like him, and I DON'T like the way Teddy has been treating him," another Grey's supporter commented. "It seems like he treats her like a queen, and she keeps taking him for granted. I hope to see him with someone nice, who actually cares about him."
"The actor is the best thing about Tom," a third fan commented.