'Grey's Anatomy' Fans Say Tackling COVID-19 is 'Too Fresh, Too Current, and Too Traumatic'
Grey's Anatomy is coming back for season 17, and fans have a lot to say about the producer's recent announcement. The long-running medical drama is planning to incorporate the COVID-19 (coronavirus) pandemic into the upcoming season.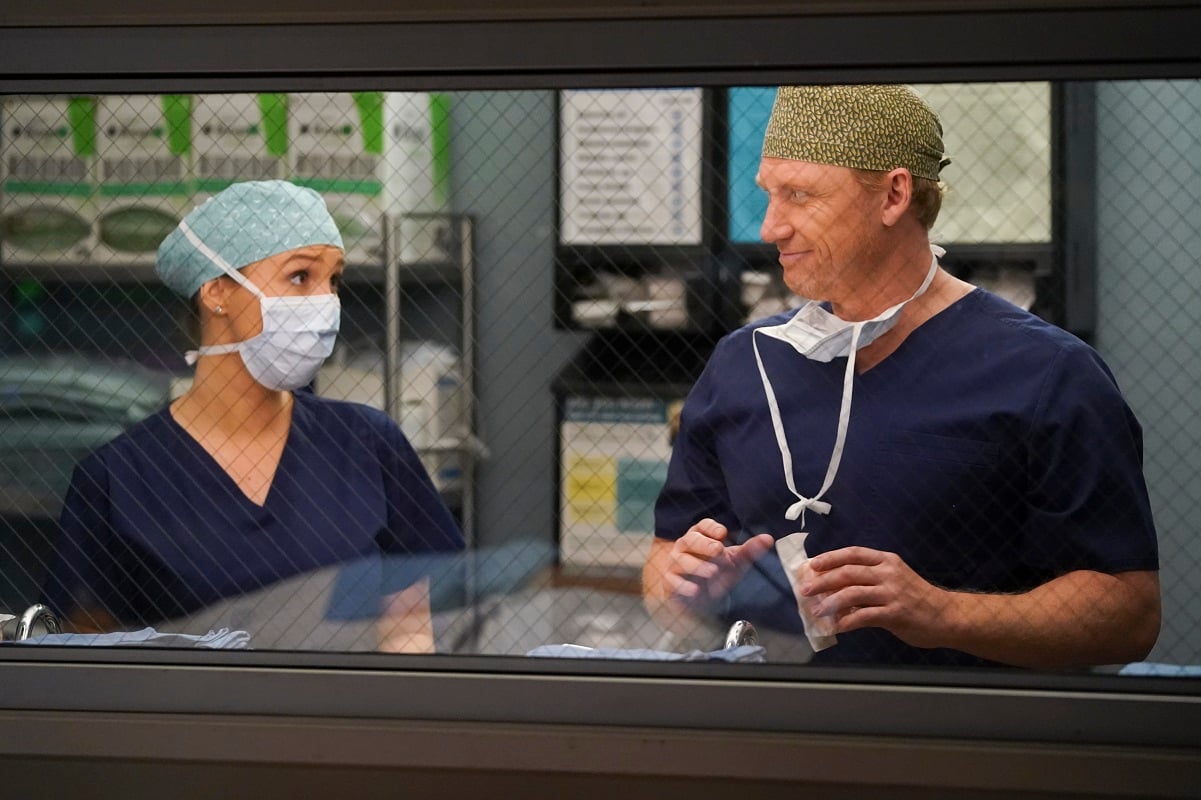 'Grey's Anatomy' announced that they would tackle the COVID-19 pandemic in season 17
"We're going to address this pandemic for sure," executive producer Krista Vernoff said during the Quaranstreaming: Comfort TV That Keeps Us Going panel. "There's no way to be a long-running medical show and not do the medical story of our lifetimes."
The panel was hosted by the Television Academy and available for streaming on Emmys.com. Vernoff explained that the producers always have doctors come into the writers' room to tell real-life stories. However, this year, the doctors were talking about a battle — with the coronavirus.
"I feel like our show has an opportunity and a responsibility to tell some of those stories," she continued.
The showrunner also discussed how interesting it would be to see Owen Hunt (Kevin McKidd) during these difficult times. He will be the one doctor who is most trained for what happens with the overrun hospital and influx of COVID-19 patients. 
"Our conversations have been constantly about how do we keep alive humor and romance while we tell these really painful stories," Vernoff added.'
Grey's Anatomy fans are afraid that the coronavirus topic is 'too fresh' in viewers' minds
Many fans commented on the announcement with worry over their favorite show hitting too close to home. 
"This is too fresh, too current, and too traumatic," one fan wrote on Reddit. "I do not want to see stories of the Grey's doctors hooking up in on-call rooms and dealing with their messy drama in between pandemic storylines. A REAL pandemic that has killed hundreds of thousands, and continues to kill daily."
Some viewers are worried that the show is stepping over a line. Fans like to watch the show to escape their real life, but for frontline healthcare workers, this is their real life. 
"I figured," wrote one Redditor. "I had hoped they wouldn't because I get enough of that in real life. But it's hard for a medical show to ignore, I guess."
Other fans are hopeful that 'Grey's Anatomy' will cover the coronavirus in a realistic way
"They always tackle recent issues, so I'm not surprised," another fan added. "I think it's going to be interesting, though. And for once, I'm actually kinda excited for something Owen related."
Grey's Anatomy is known for touching on social issues, such as the mass shootings occurring in the United States.  
"Makes sense," one Reddit user wrote. "Most shows are going to incorporate it somehow; a medical show can't just pretend it's not happening."
As for the light-hearted humor and romance, fans are excited to see Owen and Teddy Altman (Kim Raver) quarantine together. One fan wrote that it "would be super funny."
Grey's Anatomy Season 17 will air sometime in the fall of 2020.