'Grey's Anatomy' Fans Share the 'Nightmare' Storyline That Would Make Them Finally Stop Watching
Grey's Anatomy fans love the show not because it's realistic, but because of its humor, pathos, and ability to portray modern relationships.
The surgeons on the show often end up in love. It's to be expected based on the high-pressure situations they face; this often causes people to bond. Many of the hospital staff members on the show have hooked up throughout the years, even with the main character, Meredith Grey. 
There's one character in particular that some fans think would be a bad romantic partner for Meredith. Let's take a closer look at who that is and who else that character has been with.
'Grey's Anatomy' is a show built on relationships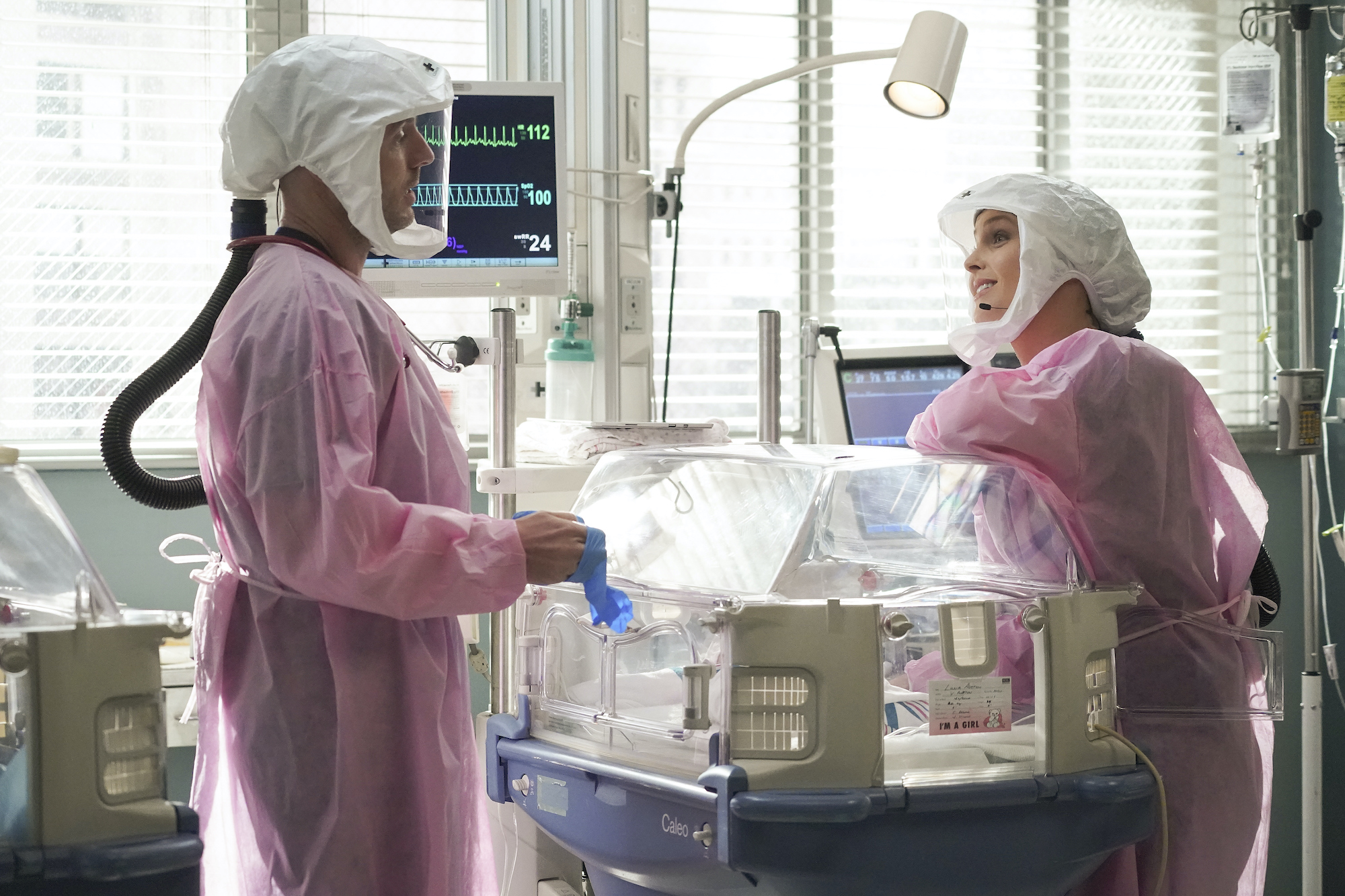 Simply put, Grey's Anatomy without its love stories would fail to exist as a show. Meredith has had her share of love affairs and relationships. Her famed romance with Patrick Dempsey's "McDreamy" character was one of the show's anchors in its earlier years. When his character died, fans of the show were rocked. While this was an unwelcome development, it also proved no one was safe and that anything could happen.
Meredith isn't the only one to have relationships, of course. Who can forget Izzie and Alex's on-again, off-again, torrid love? The bottom line is that for a show about medicine, Grey's Anatomy manages to inject plenty of love-based storylines. There's one hypothetical storyline, in particular, that would put some fans off of the show for good.
The nightmare storyline that would make 'Grey's Anatomy' fans stop watching
While the fans of the show show are likely open to a lot of scenarios, there are two characters they seem to not want to get together. That would be Meredith and Owen. In a Reddit discussion dedicated to the subject of "What the most stupid thing Grey's can do right now?" One poster made it perfectly clear that Meredith and Owen together would be quite an unholy – and unwelcome – union.
"I think the only thing that can make me stop watching greys would be Meredith and Owen together. I know it's impossible but this is my nightmare."
Another fan chimed in to show their support for this, stating:
"OMG Mer and Owen?! Don't give them any ideas! That would be awful. I'm so fine with Owen and Teddy being together forever. I hope there isn't anymore Owen relationship drama."
Is it likely to happen? Probably not. But based on Owen's history with women, it can't be considered outside of the realm of possibility.
'Grey's Anatomy': All the characters Owen has been with so far
Owen's relationship history on the show is varied and complicated. According to Live About, he had two relationships, including: 
Cristina. This relationship seems to be going well until Owen, a former Army major, suffers from PTSD. This causes him to assault Cristina in his sleep. The two end up getting married, though still clash about whether or not to have children.
Teddy. Owen was seemingly in love with Teddy and Cristina at the same time, though he does eventually choose Cristina to marry.
Owen's relationship with Cristina ends in large part thanks to her pregnancy and Owen's sour reaction to it. She wants to end it while he asks her not to. Though he supports her decision, he eventually snaps in front of their mutual acquaintances. Owen's adultery effectively ends their marriage.
on Grey's Anatomy, Owen has had a lot of hard luck on the show in the love department. It seems as though viewers do not want to see him hook up with Meredith. Only time will tell whether they do. It would seem like a long shot, but the show has been on so long that anything is truly possible. 
RELATED: 'Grey's Anatomy': 3 Couples the Season 17 Finale Changed Forever