'Grey's Anatomy' Fans Still Think Megan's Survival Story Is Trash
Grey's Anatomy is well-known for delivering some of the most intense and compelling drama scenes in television history.
Between the cast and their correlating storylines, there is rarely a dull moment on the popular ABC series. Over the years, fans and followers of Grey's Anatomy have been able to enjoy the narratives of the shows' regulars as well as some of the more fleeting characters.
Throughout the show's 17 seasons, Doctor Preston Burke, Christina Yang, and Robert Stark are some of the major and minor roles to have passed through the beloved set of Grey's Anatomy.
However, there was one character's storylines that didn't sit well with the series' viewers. Take a look back at Megan Hunt on Grey's Anatomy, and why so many fans of the show think her story is actually trash.
Megan Hunt in 'Grey's Anatomy'
RELATED: Everything We Know About Abigail Spencer's Return to 'Grey's Anatomy'
Owen Hunt had become a fan-favorite after joining Grey's Anatomy in 2008. The handsome and talented surgeon was known to be a little closed off, but, slowly and surely, viewers began to learn more about the character played by Kevin McKidd.
The season 13 finale of Grey's Anatomy shocked viewers when the highly anticipated episode revealed that Owen Hunt's little sister was in fact alive and was heading to Seattle to receive medical treatment. 
Owen and his sister were working together overseas when she had been taken as a prisoner of war. Since Megan had been gone for about a decade, many people, including her loved ones, presumed she had died. Her return was a joyous surprise, but it didn't come without a few bumps in the road.  
Megan Hunt and Nathan Riggs' relationship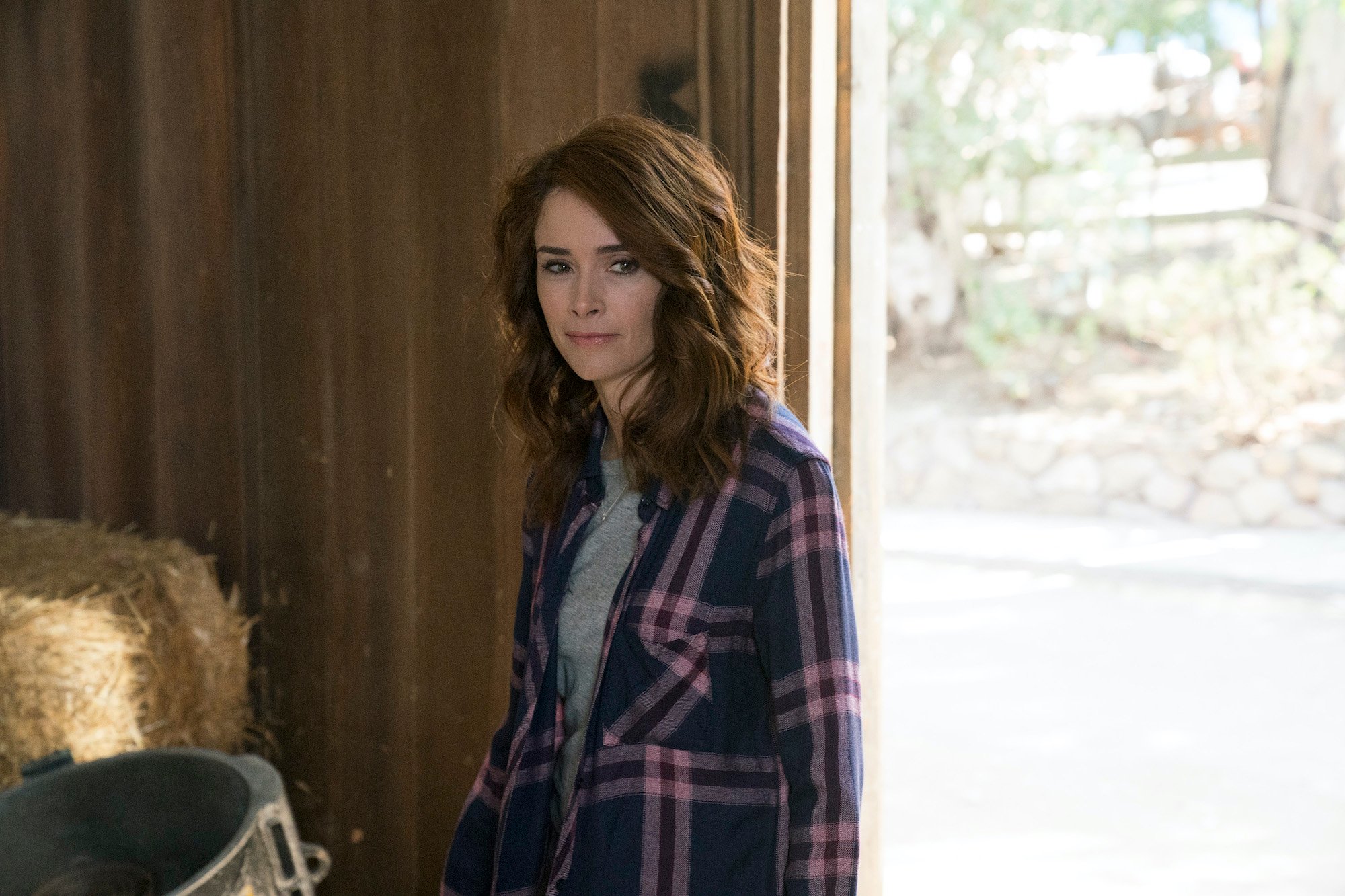 RELATED:'Grey's Anatomy': Should Meredith and Nathan Stayed Together?
During season 12 of Grey's Anatomy fans of the series were able to learn more about Megan, her disappearance, and the Hunt siblings through a new character. Nathan Riggs was a fellow doctor who worked with Megan and Owen in Iraq. Though all of them were friends, Nathan and Megan had gotten romantically involved with one another.
The day that Megan was abducted, she uncovered a necklace amidst Riggs' belongings. In the moment, Riggs proposed to Megan, and she accepted. However, it soon became obvious that Riggs had cheated on Megan and the necklace actually belonged to another woman. Riggs and Megan briefly got into it, but the issue remained very much unresolved at the time of Megan's appearance.
As a result, Megan's return brought up a lot of questions for the future and fate of her relationship with Riggs. To make matters worse, having no idea or intention that Megan would ever be returning, Riggs had gotten romantically involved with Meredith Grey.
Fortunately, the love triangle didn't last very long. Megan and Riggs eventually got their happy ending, but many fans and followers of Grey's Anatomy still don't love the survivor's storyline.
'Grey's Anatomy' fans still think Megan Hunt's survival story is trash 
RELATED: 'Grey's Anatomy': The Similarities Between McWidow and Riggs Will Make You Want to Re-Watch Every Season Since McDreamy Died
Per usual, Grey's Anatomy fans had a lot to say about the season 13 return of Megan Hunt, and not much has changed. This Reddit thread summarizes the discontent so many still feel when reflecting on Megan's time on the series. 
From the get, viewers questioned the believability of it all. As one user put it, "how did she come out of being a POW with perfect hair skin and brows?" Another fan compared the storyline to that of a fairy tale, and not in a good way. Though it seemed like the writers meant well, many fans of Grey's Anatomy still aren't interested in Megan Hunt's arc and story.
[Correction: An earlier version incorrectly said Megan returned in the season 3 finale.]