'Grey's Anatomy' Fans Still Wish Meredith Had Talked to Lexie Before She Died
Look, let's be real. If you're going to watch a show by Shonda Rhimes, you've got to be prepared to have your heart broken. The primetime drama superstar has created shows with a reputation for dropping characters — in some truly horrific ways — without any warning.
Still, fans have continued to tune in to Grey's Anatomy over the show's astoundingly long run, and now that the series is approaching its 17th season, there is plenty of material for viewers to get nostalgic about.
Taking a look back over the years has led fans to some serious complaints about past moments on the show, however. 
One of those questionable creative choices that haunts fans to this day is the relationship between Meredith and Lexie and how it ended.
Meredith Grey is the catalyst for the show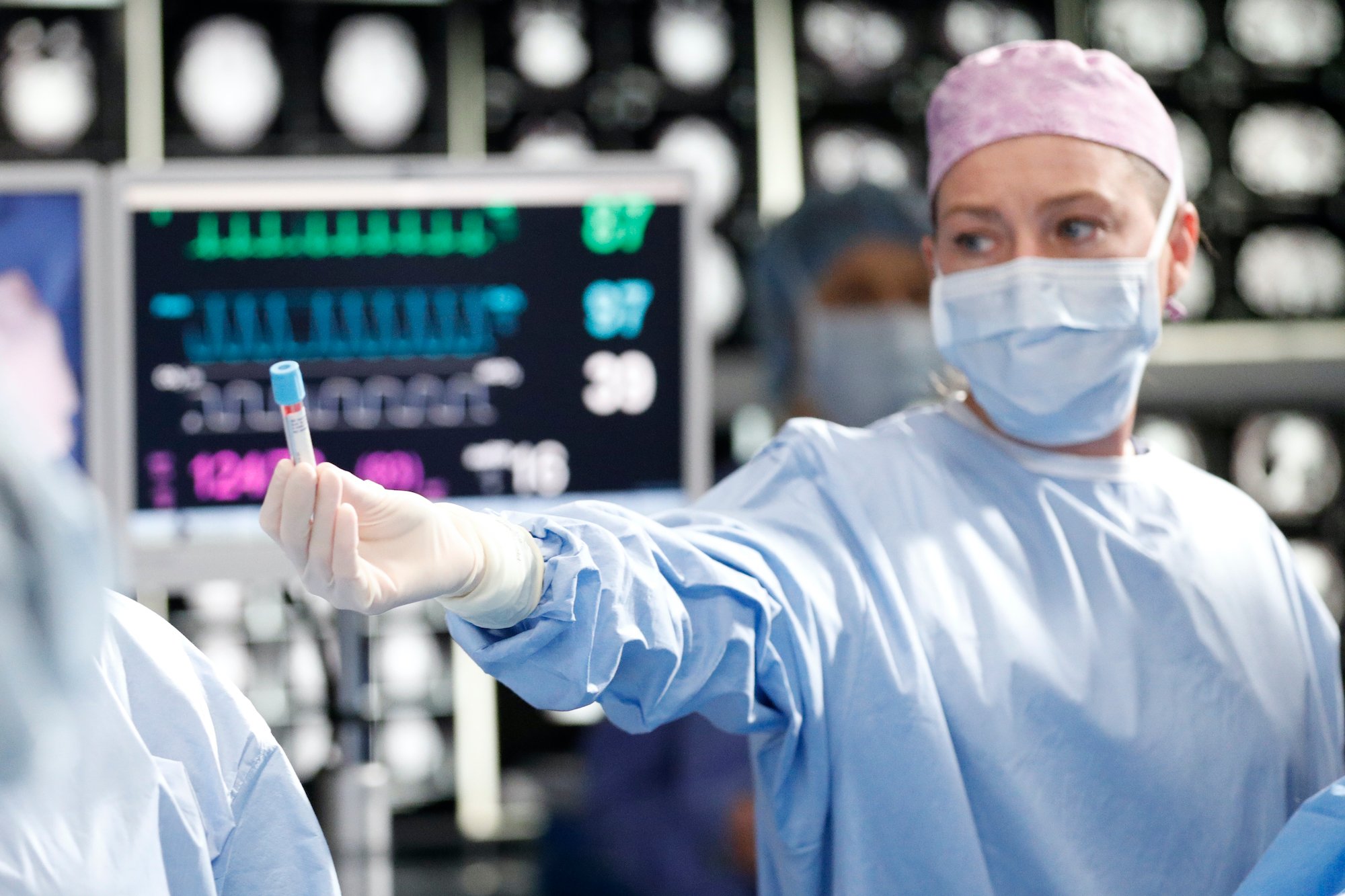 While the series is definitely using its ensemble cast to the fullest, the premise of the series revolves firmly around character Meredith Grey. Portrayed by Ellen Pompeo, Meredith Grey not only lends her name to the title but is also the protagonist through which fans get to see the rest of the drama unfold.
Over the years, fans have watched Meredith rise up the ranks in her career as a doctor while navigating a steamy relationship with Dr. Derek "McDreamy" Shepherd and eventually working motherhood as well as the aftermath of tragically losing her partner. 
Meredith has faced enough turmoil in the show to last at least three lifetimes, but fans were shocked to find out that many of the dramatic moments mirror actor Pompeo's real life.
Like Meredith, Pompeo is a working mother of three children, and like Meredith, Pompeo struggled with infertility. Also, the fictional and real-life pair share the tragic backstory of losing their mothers at a very young age. Of course, the fictional Meredith has faced far more outlandish and heartbreaking situations than that, but the parallels seem almost eerie. 
Lexie Grey was Meredith's half-sister
RELATED: 'Grey's Anatomy': Weddings Might Be the Most Catastrophic Events on the Show
Meredith's father went on to re-marry after his relationship with Meredith's mother, and that marriage produced Meredith's half-sister, Lexie. Her character premieres in Season 3 of Grey's Anatomy, and things were icy between the pair of sisters who didn't really know one another when they met. Over time, things thaw between them, and they start to have something of a tentative relationship.
During her time on the show, Lexie had several dramatic relationships including falling into unrequited love with her roommate and co-worker George O'Malley, having a brief fling with Alex Karev, and eventually falling into an on-again, off-again love with Mark Sloan.
Lexie spent five seasons on the show before making an incredibly dramatic and heartbreaking exit in Season 8. 
Fans wish Lexie Grey could have gotten more closure
Lexie is a victim of the horrific plane accident that overshadows the rest of Season 8, and she couldn't have died a more dramatic death.
Pinned beneath the plane and clearly in her last mortal moments, Lexie tries to tell Mark, who is holding her hand, all the final words she wishes to share with those close to her. She tells Mark she loves him, and he confesses that he loves her, too. The pair fantasize about getting married and having children, and fans still wish these dreams could have come true. 
Even if Lexie couldn't get her happily ever after with Mark, fans are still upset that she didn't get real closure with her sister. Lexie tells Mark to tell Meredith that Meredith was a good sister, but fans don't think it's enough.
In a Reddit thread, one fan remarks that, "When Lexie was dying and Meredith went away to look for Derek without realising Lexie was about to die, and when she came back Lexie had already passed away. I wish Mer had came back sooner and been able to say goodbye to her sister."
The final dramatic moments left fans lingering on Mark and Lexie, but Lexie's relationship with Meredith still stings all of these years later.