'Grey's Anatomy' Fans Think Kevin McKidd Could Have Been a Great Hayes Instead of Owen Hunt
Few television communities have the passionate fan base that Grey's Anatomy does.
The hit ABC medical drama has been on the air for 17 years and keeps bringing people back from week to week. As such, it's developed its own version of the type of discourse typically deserved for genre classics like Star Wars. Recently, fans took to Reddit to recast Kevin McKidd into a role that isn't Owen Hunt. 
Kevin McKidd on 'Grey's Anatomy'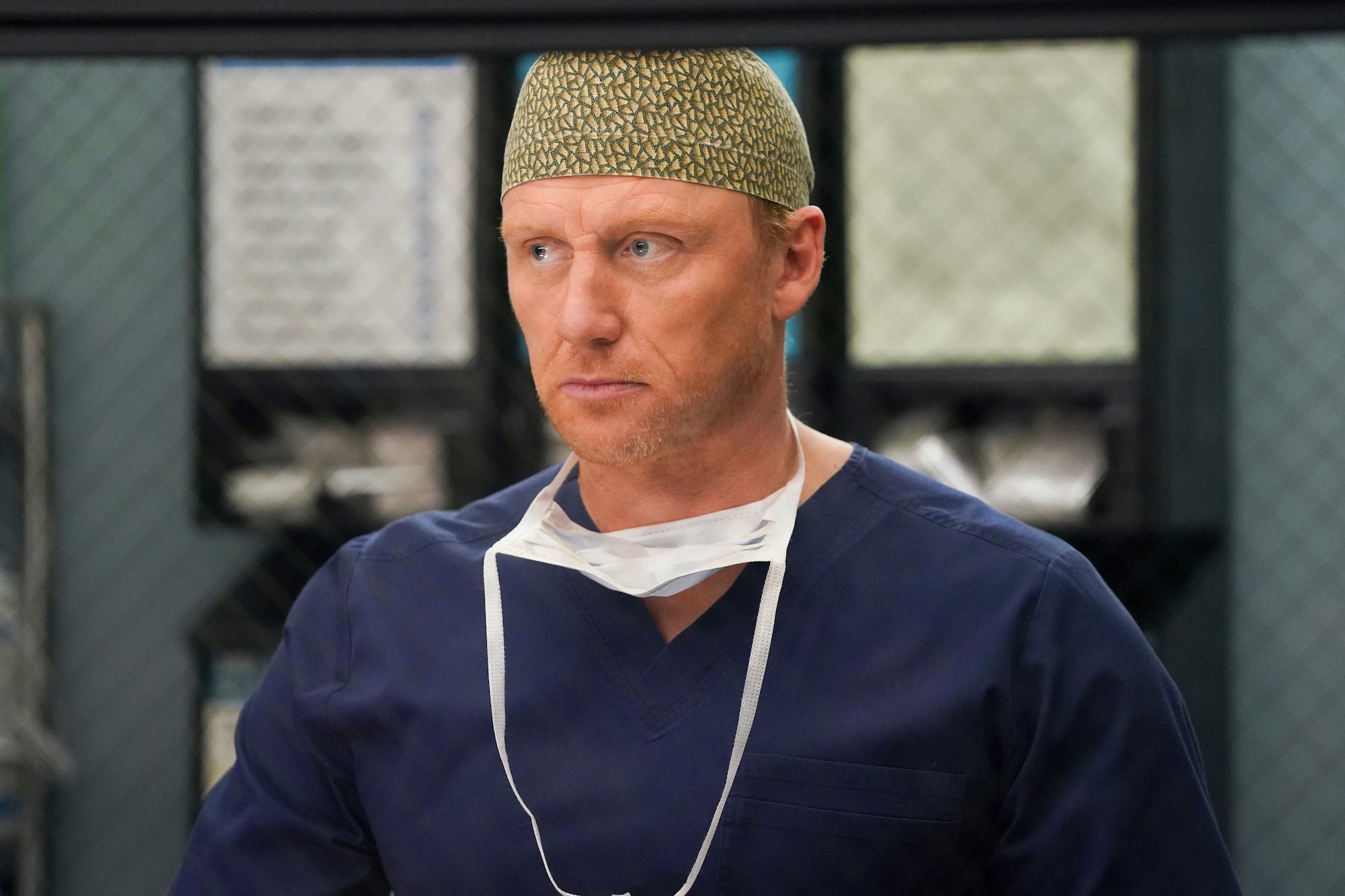 According to Fandom, Hunt came to Seattle Grace fresh off of his military career. From there, he hit it off with Sandra Oh's Cristina and guided through the hospital politics while tackling his own PTSD. During his time on the show, Hunt has been through a lot, from his tumultuous relationship with Cristina to his surprise child that arrived on his doorstep. 
As the series has gone on, Hunt's story got more complicated. His character became a perfect study of mental health, and although some of these portrayals did not age well, they allowed McKidd to spread his wings. However, some fans on Reddit wish he could have done so as a different character altogether.
Same actor, different role?
It all started with a simple picture of McKidd with a beard posted on Reddit with the caption, "we were robbed of Owen with a beard." 
From there, fans went wild thinking of ways that McKidd could have sported the beard, including as a brand new character. While the conversation was mostly lighthearted, it also brought up an interesting point about how the fans would like to see the show. While many played along, it eventually became a conversation about how well-written a character Hunt is and how McKidd may have made Dr. Hayes a better character.
From Derek to a slew of other characters, many wanted to see the Scottish actor in a more prominent role that let him show off his classic good looks, accent, and chops. Many see McKidd making lemonade from lemons in his current role, but if he could sink his teeth into something as substantial as Dr. Hayes, they'd be on board. U/Full-Surround explained the reasoning.
"He would've been an interesting Hayes! It would bring a really different edge to the character- I love Richard Flood's portrayal of Hayes, but Kevin would bring a different element to the character!" they wrote.
Other users agreed. However, McKidd adores his current role and recently explained the work that he puts into it.
'Grey's Anatomy': Owen Hunt defends his role
Perhaps, some fans would have liked to see a different McKidd in a different role, but don't tell him that. In February, he spoke about why he keeps on returning to Owen Hunt while so many former co-stars left the show or plan to do so soon. According to McKidd, it isn't the money or the fans that keep him coming back but the three-dimensional form that Hunt has taken. He spoke about this with Digital Spy. 
"He can annoy me sometimes because I'm annoyed at the choices he's making, but I think that's what I like about him… He's not easy to characterize as a man. He's flawed, he knows he's flawed, and he's trying to do better. Sometimes he does, sometimes he doesn't, and I like that because that feels real."
Despite his 12th year on the show, Hunt has no plans of leaving. In fact, he feels like he just got there.
"Time just flies, and I feel incredibly lucky and incredibly fortunate and blessed that I get the chance to do this. I really, really do. Every day, I feel grateful for it," he said.
Grey's just wrapped up its 17th season and, despite rumors and occasional fan desires to wrap it up, it shows no signs of doing so. Whether McKidd rides it out or leaves before the final episode, McKidd has spilled his heart and soul into every moment on the screen.
Whether fans appreciate the work or not, they have to respect someone who cares deeply about the characters he portrays on screen. 
RELATED: 'Grey's Anatomy': The 1 Couple That Makes Some Fans 'Forever Mad'