'Grey's Anatomy' Fans Still Think Patrick Dempsey Looks 'More Handsome' All These Years Later
There are many favorite characters and relationships in Grey's Anatomy. Still, none of them compares to the fan love for Patrick Dempsey's character, Derek Shepherd, and his romance with Ellen Pompeo's Meredith Grey. After all, it wasn't just the characters on the show who felt the title McDreamy suited the actor and character perfectly — fans couldn't get enough either. 
Fans are going as far as to say he's "more handsome" now than ever before after his reappearance on the beach more than a decade later. More important, does this mean we will get another glimpse of our favorite neurosurgeon in the finale? 
Patrick Dempsey was introduced in Season 1 as McDreamy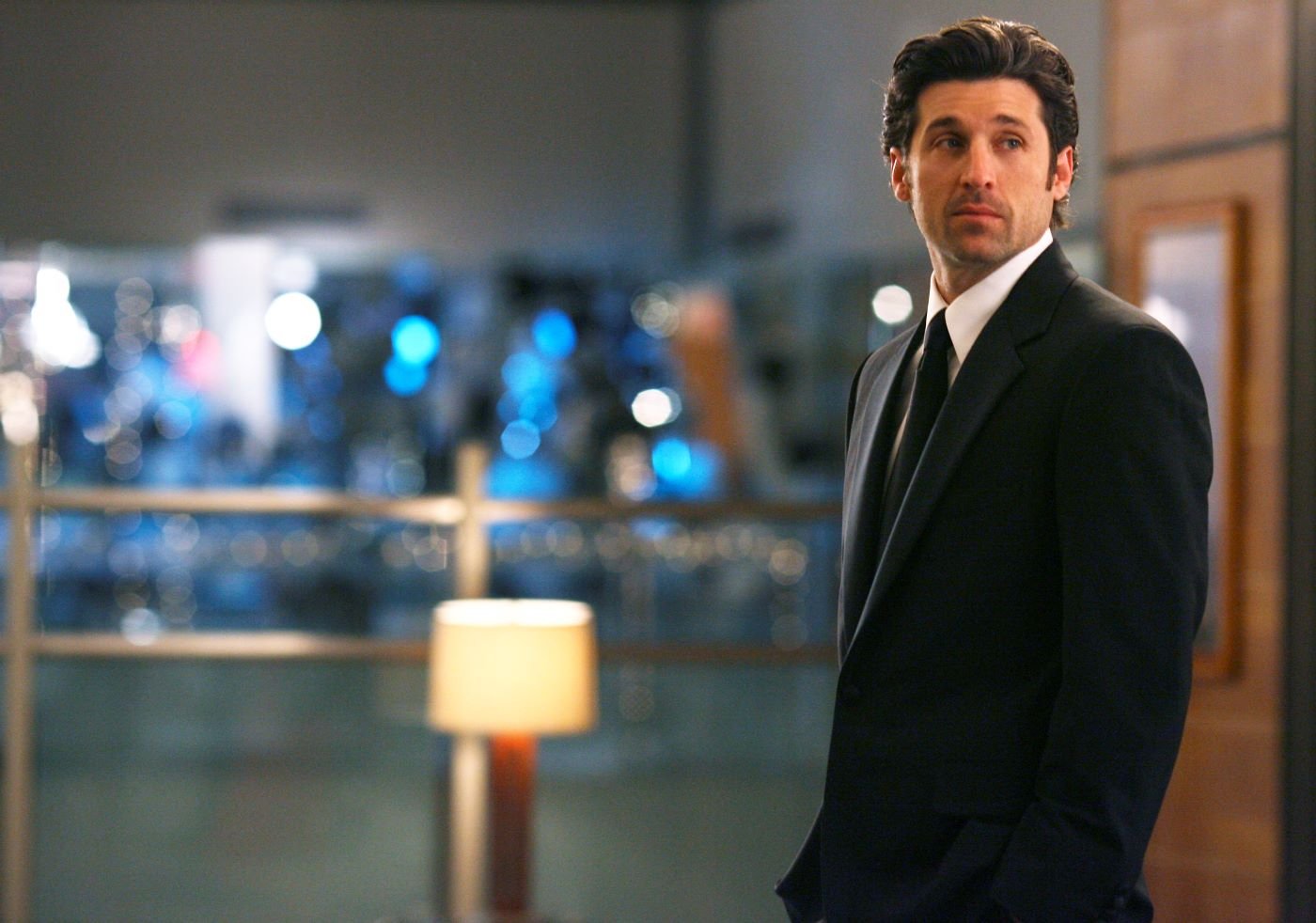 In Season 1, fans got their first glimpse of Derek Shepherd, or as nicknamed by Christina Yang — McDreamy. Patrick Dempsey's character started as Mer's mysterious one-night-stand turned boss, who our leading lady couldn't stay away from, no matter how hard she tried to fight it. Mer lets herself get involved with the dreamy neurosurgeon only to find out he's still married in a turn of shocking events. 
Despite the controversy, fans still rooted for the relationship until the marriage, kids, and the tragedy that followed. While there were flaws that fans hated about the character, nearly everyone agreed that Dempsey's character was at least three things: very good-looking, the best in his field, and well-intentioned. 
The character became such a heartthrob among Grey's Anatomy fans that even years after being killed off the show — the actor is embarrassed by the continued reputation.
Fans think Patrick Dempsey only 'got hotter' in his beach appearance a decade later
Most of us Grey's fans have come to terms with remembering Derek in the prime of his life at the beginning of the series, but his recent appearance on the beach alongside Meredith has changed everything. We got a peek at the older and more distinguished Derek Shepherd, whom we lost way too soon and way too early in the series.
Fans were far from disappointed. One Reddit user posted, "Patrick Dempsey aged like fine wine 🍷👌🏻," and many respondents were here for it with agreements.
"Patrick really is one of those [men] who got more handsome as he aged," one user rushed to the post to comment. "He was cute as a 20-year-old, but he got hotter as he aged."
Another fan added, "Oooooof still McDreamy in 2021. He really has aged amazingly. I refuse to watch any episodes after he's gone :( still hurts 😥😥," to which maa9144 responded in agreement, "Same, he looks gorgeous."
Though those select few disagreed with Dempsey's undeniably good looks, most users couldn't get over how handsome he still is after more than a decade of being off the show.
There's always a chance we'll get a glimpse of McDreamy again
There's always a chance we'll get to see him again, considering Dempsey's appearance in Season 17 of Grey's Anatomy was unexpected. The show has a great way of bringing some of our favorite characters back in unique ways, even when they're killed off in ways we'd think would cement their exit. 
Even better, Dempsey hasn't said it's off the table, either. He confirms the options always there. "Who knows? Never say never with this show, right? I'm glad we did it this year," the Grey's Anatomy star responded to Deadline's question about coming back after season 17. "And [showrunner] Krista Vernoff did a fantastic job telling the story. It was just a great way to give people some hope."