'Grey's Anatomy': Fans Think Sarah Drew Could Have Made an Interesting Meredith Grey
Grey's Anatomy has been around for almost two decades and has kept its fans coming back for more.
Throughout the show's entire run, fans have watched their beloved characters sadly get written off. As the series has progressed, fans have seen some actors reprise their roles for show-stopping performances.
Actor Sarah Drew is set to reprise her role as April Kepner, and fans now think she could have made an interesting Meredith Grey.
April is a religious woman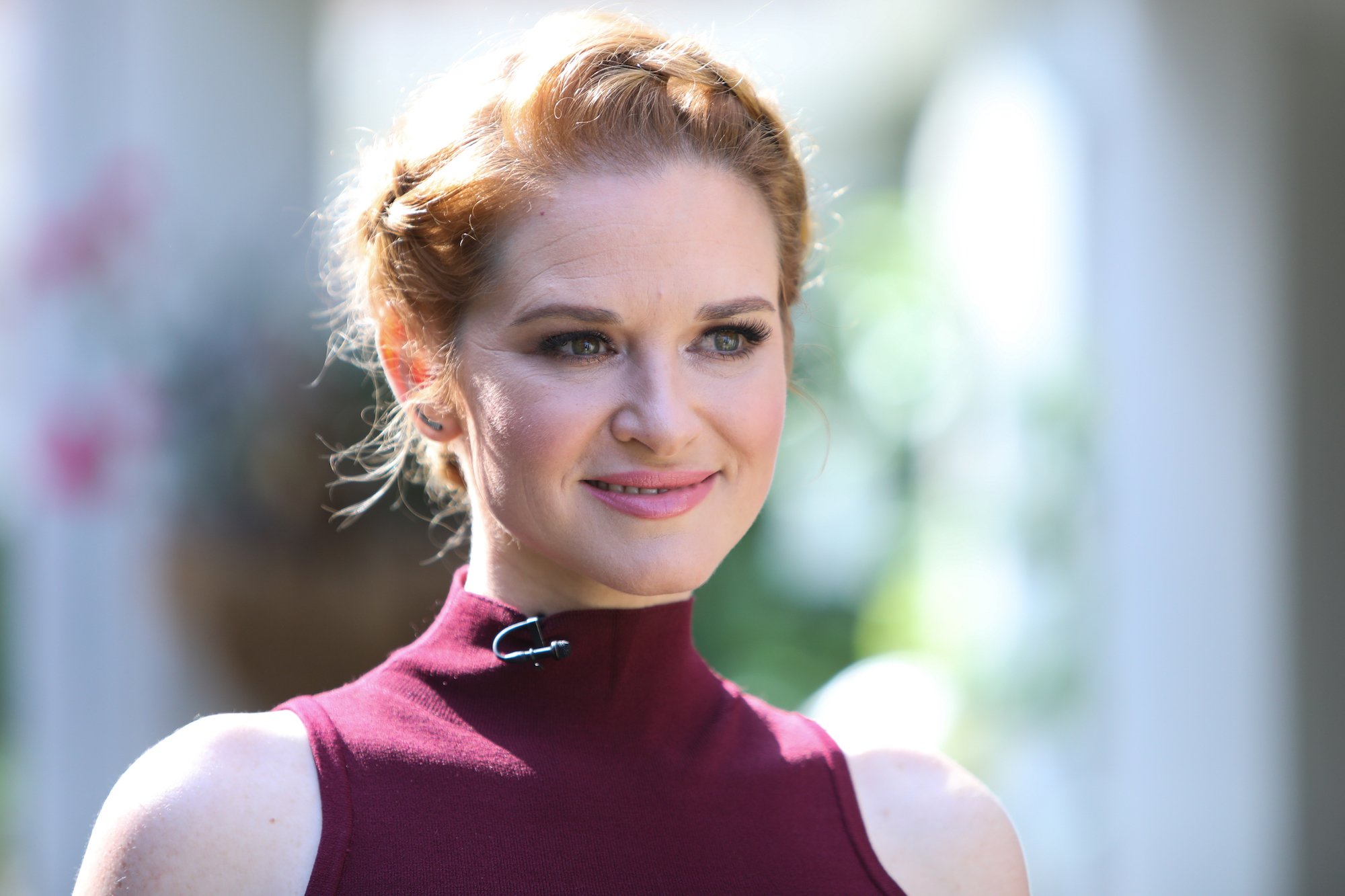 April was initially a surgical resident at Mercy West Hospital. However, after the hospital merged with Seattle Grace, she and Jackson Avery became part of the new Seattle Grace Mercy West staff. After making a mistake that killed a patient, April gets fired but is rehired after Derek Shepherd offers her a new job.
Feeling unsure of herself, April resorts to running errands for Derek around the hospital, which earns her the nickname 'Derek's flunky'. Later on, she discovers her best friend's body and runs into the shooter, who lets her go after telling him her life story.
April discloses that she is a virgin and believes in remaining faithful to her promise to God to stay a virgin until marriage. She develops feelings for Alex Karev, who almost takes away her virginity. When Jackson learns about this, he assaults Karev.
After showing potential in trauma surgery, Owen Hunt appoints her as Chief Resident in season seven. The medical staff at the hospital don't agree with Owen's decision to have April as the Chief Resident. She struggles with her newfound authority status as most staff don't take her seriously.
April and Jackson finally end up sleeping together, which causes her to lose her virginity. When appearing on the medical board, she gets distracted and reveals to the board her feelings for Jackson, which results in her failing her board exams.
April struggled with her feelings for Jackson throughout the series
After sleeping together, April begins having second thoughts about her beliefs and starts questioning her faith. After realizing that she was the only one who failed the board exams, hospitals retracted their fellowship offers. April ended up moving back to her parent's farm in Ohio, leaving Jackson (who has genuine feelings for her) behind.
After some months, Owen goes looking for her and offers her an attending position at the hospital. Once she returns to Seattle Grace, she continues having sex with Jackson despite claiming that she wanted to revirginize. April and Jackson have a pregnancy scare, and he vows to marry her and be there for her every step of the way.
When April learns that she isn't pregnant, she is overjoyed but ends up hurting Jackson's feelings in the process after saying that they don't have to get married. Jackson then breaks up with her. Jackson and April then begin seeing other people and crushing each other's feelings in the process.
April meets Matthew, who, after a brief breakup, proposes to her. April accepts the proposal, and during the wedding, Jackson speaks up about his feelings for her. He and April end up eloping, getting married and having kids, one who unfortunately died.
Fans think Sarah Drew would have played Meredith better
Drew played April Kepner from October 2009 until she departed from Grey's Anatomy in May 2018. Drew has managed to portray April in a saddening yet wonderful light throughout the show.
The showrunners recently announced that Drew would be returning to the show. While fans were overjoyed at the news, others couldn't help but wonder if she was better suited to play another character, to begin with.
One user on Reddit posted that they would have loved to see Drew playing Meredith Grey. The user defended their opinion by noting that Drew did an excellent job when she was acting darker and more depressed," meaning that she would have done a better job expressing tragic sadness better than actor Ellen Pompeo.