'Grey's Anatomy' Fans Think This Character Should Replace Maggie
Many fans agree that there is one character that they do not care for. For some reason, fans just can't seem to Iike Maggie.
Grey's Anatomy has been one of the most compelling dramas to ever hit prime time TV. The show has been packed full of some of the most heartbreaking and suspenseful moments in television, and it brings out a lot of emotions in the viewers, which is why year after year, fans continue to love this show.
Another thing that fans love about the show is the characters. The show has a full team of incredibly talented actors that are able to bring these multidimensional characters to life.
While fans love most other characters on the show, many fans agree that there is one character that they do not care for. For some reason, fans just can't seem to Iike Maggie Pierce's character. And apparently, not only do they not care for Maggie, but they wish the show would replace her with a different character.
When did Maggie Pierce join 'Grey's Anatomy'?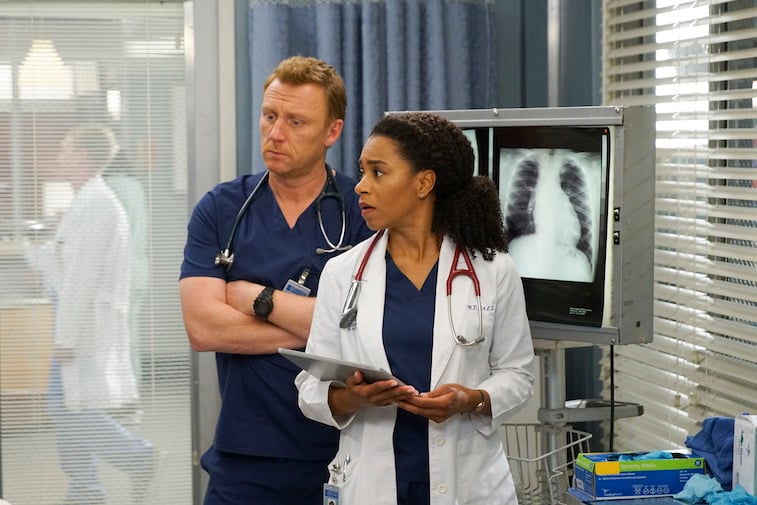 In season 10, we were first introduced to Maggie Pierce (played by Kelly McCreary) when Dr Christina Yang (played by Sandra Oh) was interviewing Maggie to see if she would be a good replacement for her. In the end, Maggie ended up landing the job and became the new head of the cardiothoracic surgery department.
Not long after Maggie got to the hospital, fans learned a very shocking revelation about her. One of the things that surprised fans the most was when they learned that she and Dr. Meredith Grey were actually half-sisters.
Both of these doctors share the same mother and fans later learned that Dr. Richard Webber (played by James Pickens Jr.) is Maggie's biological father.
Because Meredith's sister, Lexie Grey, had tragically died in a horrific plane crash, there were many people who thought that Meredith would be able to finally heal from losing her sister and would be able to bond with a new sister. However, the relationship between Meredith and Maggie was strained and awkward at first.
It took a while for both women to come to terms with the fact that they now had a new sister that they never knew about before.
Do fans like Maggie Pierce?
 Maggie Pierce's character is nice, smart, and relatable. However, there are many fans who just simply don't like her. The main reason why some fans don't seem to like her is because they feel like this character was brought in to replace other past characters that were very much loved by the fans.
The fans feel like Maggie is trying to replace Lexie and Christina and they feel like the character doesn't quite capture the same likable qualities that the other characters had.
On a recent Reddit discussion, some fans were saying that no matter how hard they tried, they just couldn't bring themselves to like Maggie's character. One Reddit user had said: "There is something wrong somewhere with the character. Sometimes I think I don't like her because of no reason. It's just that I don't feel anything or care about her like Lexie and April. [The writers] are trying so hard to make her likeable but naaah…"
Another poster had suggested that the fans who are able to see a version of themselves in Maggie's character are the ones who like her. However, there are several other fans who find it very hard to relate to the character.
What character would fans like to see replace Maggie?
 One character that many fans are wanting to learn more about is Alex's sister, Amber.
Amber has never been properly introduced into the show, however, we did learn that she had a troubled childhood. Her mother and her older brother, Aaron, both suffer from schizophrenia and when Amber was just 16 years old, her brother, Aaron had tried to kill her.
Given what they know about Amber's character, many fans feel that she would have been a much better fit for the show than Maggie. 
 On another Reddit discussion, one fan had said: "I would love to have seen Alex's sister make an appearance. I would have liked to seen how she would have interacted with Jo. Or they could have made Maggie a guy to give Meredith a brother."