'Grey's Anatomy' Fans Want Kevin McKidd to Move on to New Projects
Grey's Anatomy has certainly introduced some great talent to their fans, but it cannot be denied that most of them are limited by the series and their commitment to it. Since so many stars have and still are dedicating more than a decade of their careers to the show, fans are realizing they may never see those same stars outside their Grey's characters — and it's a shame.
For Kevin McKidd, this is particularly true after 13 years and counting, and fans are ready to see more of him elsewhere. Sure, we all loved to hate his character in the show, but now it's time to move on to better things. After all, we know he has it in him, considering his career outside Grey's in the past. 
Kevin McKidd has been on 'Grey's Anatomy' for 13 seasons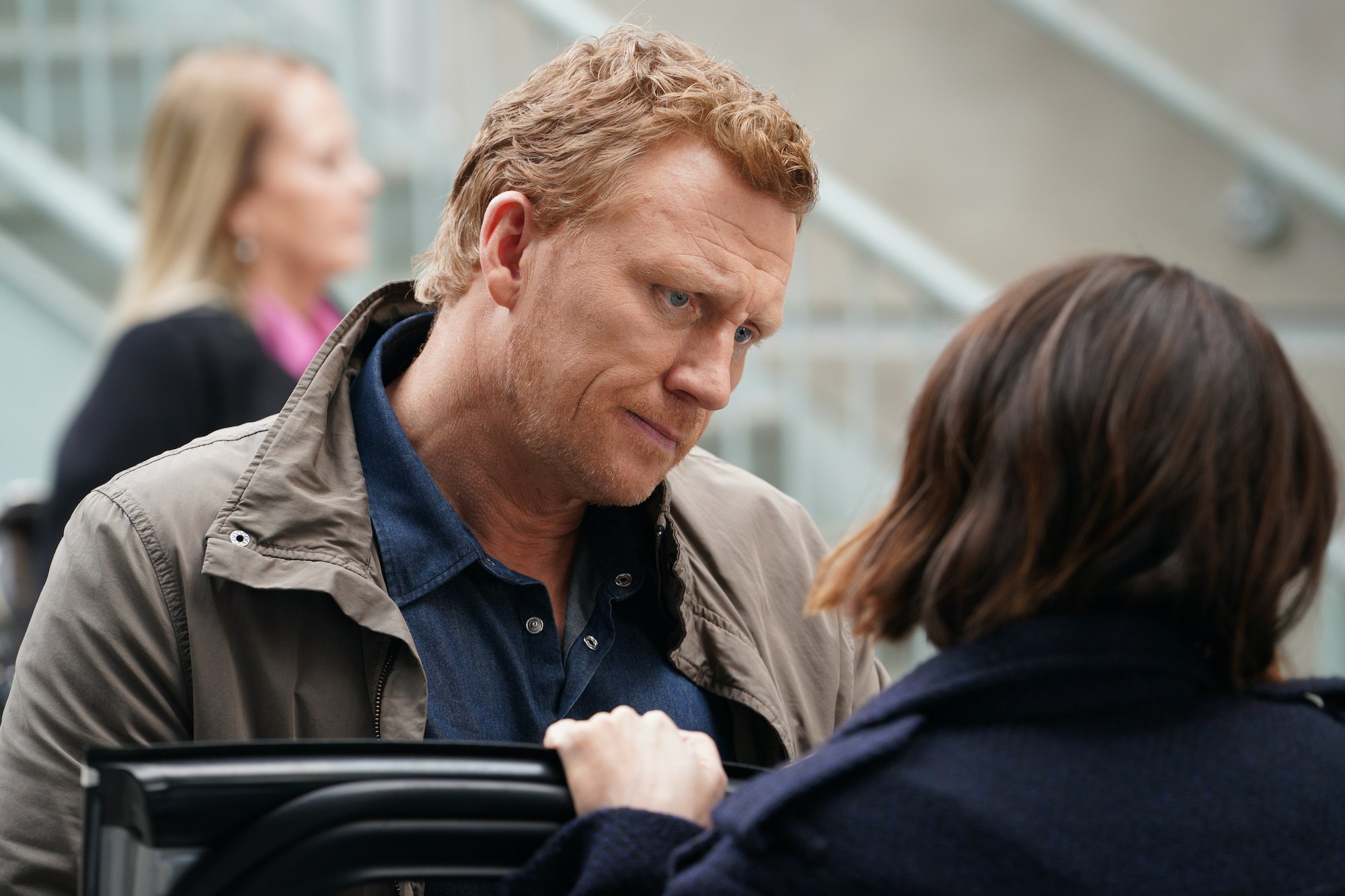 McKidd's Grey's Anatomy debut in 2008 as Dr. Owen Hunt was a hot one as viewers witnessed some incredible chemistry alongside Sandra Oh's Cristina Yang. The two stars sparked quite the romantic love story that fans couldn't get enough of — that is until Owen was just an ass all the time, earning his place among the list of characters you love to hate.
The Head of Trauma surgeon had a fascinating backstory coming onto the show, bringing with him an Army past where he was honorably discharged and a difficult struggle with PTSD. Although he was Christina's love interest and later husband before anyone else, the character would date many other characters and marry Amelia Shepherd later. 
Now he has two kids: his adopted son Leo Hunt whom he raises with Amelia, and Allison Hunt, his daughter with Teddy Altman. When sparks started flying with Dr. Daphne Lopez as Amelia realized Owen might be her baby's father in season 16 — fans had enough and called for a vasectomy. 
Fans want him to leave the show for other shows/movies
Now fans are just ready to see his character go elsewhere. 
In fact, one Reddit poster made a valid point about McKidd, saying that he was a great character who "was fun to hate," but after 13 seasons, he has become "boring and annoying." While we're not sure what's keeping him there, they suggest it might be "for the stability for his family, and I understand that. For selfish reasons, I wish he would make a decision for the art [and leave]."
They weren't the only fan to think so, either. Many other respondents added that "it would be interesting to see him in other projects," and another wrote, "I feel like a lot of the cast have over committed. Kevin had a good career beforehand and could have continued it."
Others talked about their admiration for McKidd in roles prior to Grey's, with one admitting, "I first saw him starring in Journeyman, really liked him as that character. Hate him as Owen Hunt."
Kevin McKidd's most notable roles outside of 'Grey's Anatomy'
Although McKidd is mostly known for Grey's nowadays, it was far from his only hit role in the industry. In fact, he has had several notable roles outside of Grey's Anatomy you should see if you haven't already.
First and foremost, there's Percy Jackson & the Olympians: The Lightning Thief, where McKidd takes on the role of Poseidon next to Logan Lerman as his son Percy Jackson.
Then there are his roles in TV shows like Journeyman, Rome, The Key, and Looking After Jo Jo. Notable movies worth seeing include Richard II, Trainspotting, Kingdom of Heaven, Dog Soldiers, and even his voiceover in Disney's Brave. The truth is, Kevin McKidd has taken on a variety of roles in his career of more than 60 projects and would be suitable for many more — which is why we hope playing Dr. Owen Hunt isn't the last of him just yet!