'Grey's Anatomy' Fans Want Winston and Hayes to Be BFFs
ABC first began airing Grey's Anatomy back in 2005. The TV show is currently in its 17th season, which makes it one of the longest continuously running primetime TV shows in television history. While many of the drama's episodic storylines center around medical cases and takes place in Seattle's fictitious Grey Sloan Memorial Hospital, Grey's Anatomy is really about the friendships and relationships of the hospital's doctors and staff. Recently, fans have been clamoring to see two relatively new characters — Dr. Winston Ndugu and Dr. Cormac Hayes — strike up a close friendship on screen.
Dr. Ndugu and Dr. Hayes both started in the 16th season of 'Grey's Anatomy'
Season 16 of the medical drama ran from September 2019 to April 2020 and introduced several new characters, including Dr. Hayes and Dr. Ndugu. 
Actor Anthony Hill stars as Dr. Ndugu. "Teddy (Kim Raver) and Maggie (Kelly McCreary) will be running into a couple old friends from their past," announced Deadline at the time. "Anthony Hill (Watchmen) will play Winston, a past resident at Tufts who Maggie used to work with."
The reconnection between Dr. Maggie Pierce and Dr. Ndugu turned out to be more than just old coworkers running into each other. It's later revealed that Dr. Ndugu was in love with her and was about to ask her on a date before she moved away to Seattle. Later in the show, the two get engaged. 
Actor Richard Flood stars as the other new doctor introduced in the sixteenth season of Grey's Anatomy. "He will play a key new character, Dr. Cormac Hayes, the new head of Pediatric Surgery at Grey Sloan," explained Deadline back in 2019. "Hayes will fill the position left vacant after Karev, played by original Grey's Anatomy cast member Justin Chambers, was fired after last season's finale and now works at Pacific Northwest General Hospital."
'Grey's Anatomy' has often featured close friendships and strong bromances
Despite its medical premise, ABC's drama has always drawn in audiences with the interpersonal relationships between its characters. 
"The friendships that form around them as the characters suffer and survive is the glue of the series, and what—despite a few inevitable hit-or-miss patches—elevates it from a simple soap opera to something special," reports Wired.
Some of the best friendships on Grey's Anatomy, according to New York Magazine's Vulture, include Meredith Grey and Cristina Yang ("Mer and Cristina were each other's person," explains the outlet. "They might have loved their guys, but Meredith and Cristina were soulmates."); Callie Torres and Mark Sloan, who occasionally hooked up but had an intensely close friendship; and Miranda Bailey and Richard Webber.
There were also many so-called "bromances," or very close male friendships. For example, Vulture ranks Derek Shepherd and Mark Sloan as having the fifth best friendship on Grey's Anatomy. "If McDreamy and McSteamy could kiss and makeup after one had an affair with the other's wife, well, I don't know why all these other people can't work out their differences," notes the publication.
Now, fans are clamoring for another bromance.
Fans want Dr. Ndugu and Dr. Hayes to strike up a bromance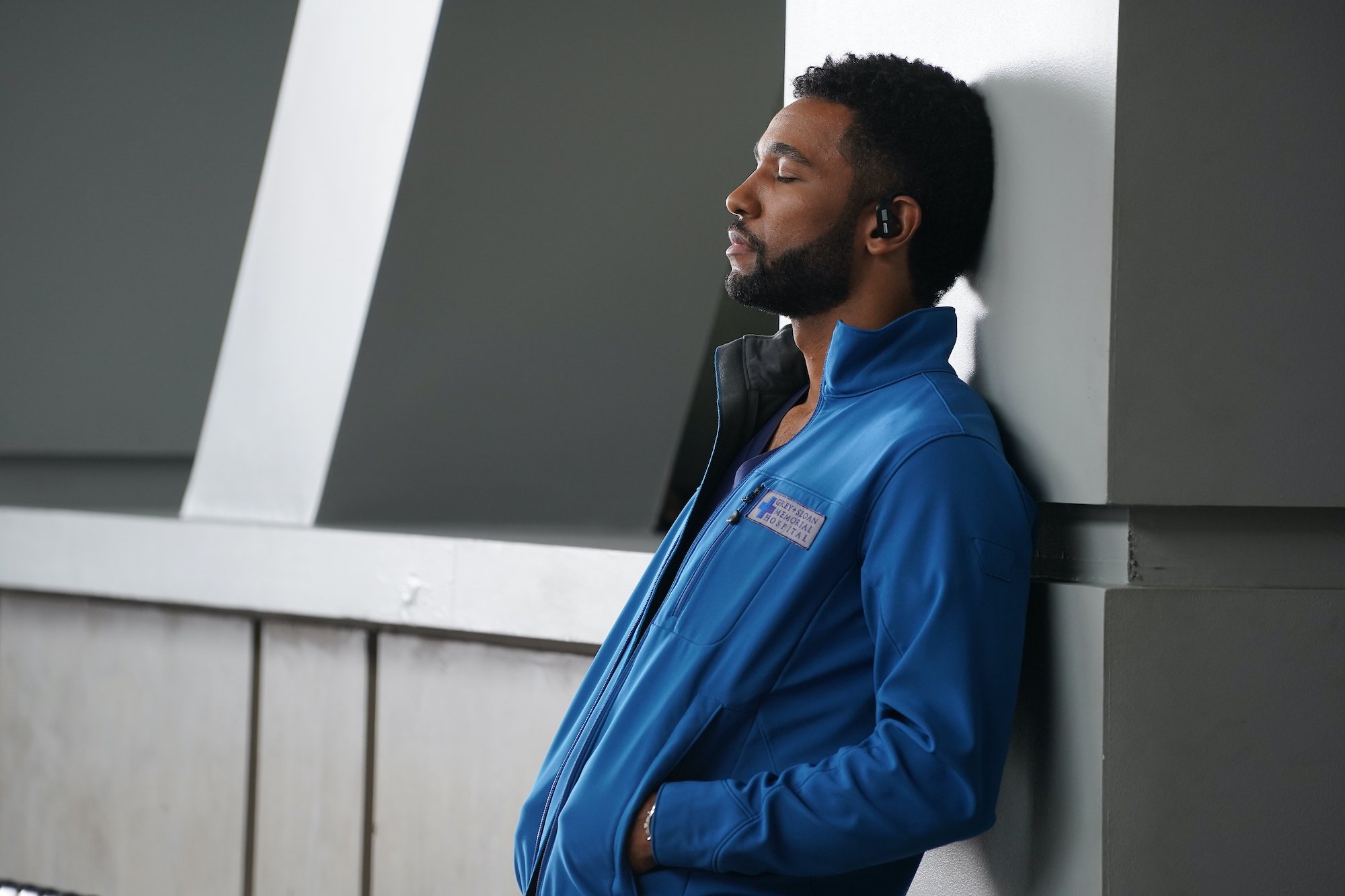 Because the two new doctors have only been around for approximately two seasons, Hill and Flood's characters haven't had a chance to develop the deep layers of friendship that the other characters have built up over the years. Fans on Reddit think the solution is for the two to become best friends with each other.
"I think the writers should develop a friendship between these two," writes Redditor account Oncer93. "They're both new, and neither has any friends of their own. They're also both love interest or potential love interest to two of the sisters."
Others replied that they felt the writers behind Grey's Anatomy were instead planning for Dr. Ndugu to become close friends with Dr. Owen Hunt (Kevin McKidd), the hospital's head of trauma. But some Redditors immediately pushed back on that idea.
"Oh god, why Owen," replied one user. "Why not Hayes. He doesn't really have any friends besides Meredith, who he will get together with."