'Grey's Anatomy' Fans Wish 1 of the Show's Most Powerful Scenes Would Have Gone Even Further
In episode 13 of season 14 of Grey's Anatomy, Dr. Dahlia Qadri (Sophia Ali) got the internet stirred up. She was the lead character in one of the most powerful scenes on the show. A lot of fans wish that it would have received more screen time than it did. However, it does seem that there could be a variety of opinions on the episode.  
'Grey's Anatomy': What did Qadri do?
In this episode of Grey's Anatomy, two boys came into the hospital after a science experiment went wrong. They were covered in bruises, and one boy, Tyler, had a piece of metal inserted into his leg. It is in the main artery. Owen Hunt (Kevin McKidd) and Qadri take him to C.T. while quizzing her about what they are likely to see on the scans. Then Owen leaves, telling her to let him know when the scans are up.
While he is gone, Tyler wakes up. He wants to know how his brother is doing. Qadri and Tyler talk a little, then he says his leg hurts. Before she can really react, he grabs the metal, pulling it out of his leg.
Tyler begins to bleed heavily, but she knows she has to get the bleeding to stop. Her hijab is the closest thing she has, so without a thought, she removes it to give him a tourniquet. Crisis diverted, she calls Owen, and the two rush Tyler to the OR.
While they scrub in, Owen mentions her hijab being off her head. Her reply is what caught everyone by surprise. She said that it was a symbol of her faith. And that her faith is about service and compassion.
Owen later returns the hijab to her, after washing it.
Fan ideas for how the scene could have been better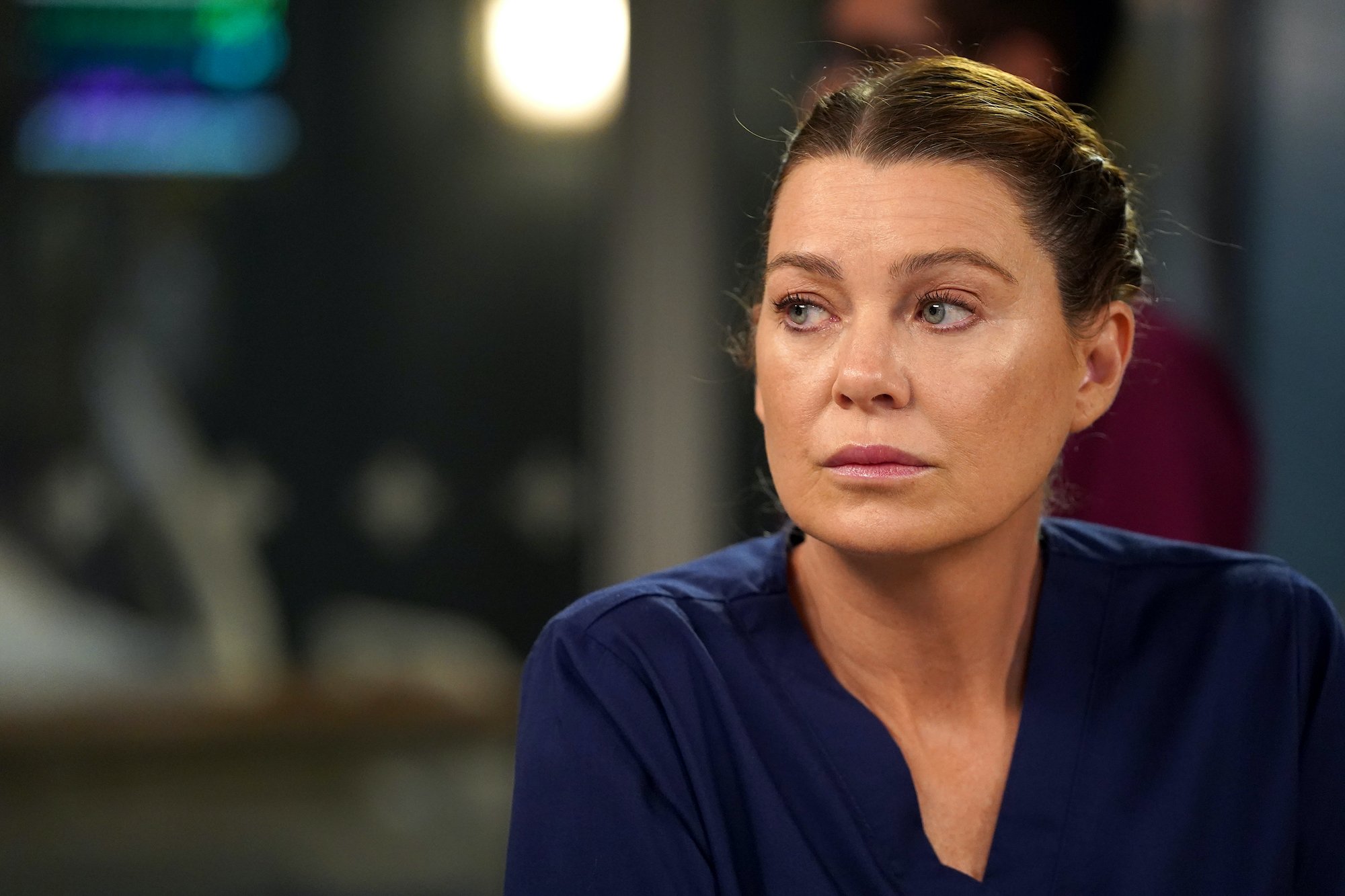 Owen may have realized her hijab and returned it to her, but Grey's Anatomy fans feel that more should have been done. It was through this episode we learned a lot about her compassion and her dedication to being a good doctor. However, the hijab is used to represent modesty, privacy, and morality for women and some people feel that should have been portrayed more fully.
In fact, one Reddit user said, "I would have preferred them to use the opportunity two-fold: Qadri show her compassion and commitment to medicine by using the hijab but then one of her peers/supervisors respecting her faith by shielding her from view or providing her an alternative quickly. Would have been two times more powerful."
While most fans were happy to see Qadri take it off in order to help, others say that it was not right, and she had other materials there to do the same thing with. One user even suggests that Qadri would have likely had a hijab cap there to keep her hair covered, even if she did take it off for the scene.
Sadly, Qadri left 'Grey's Anatomy'
Unfortunately, fans will never get the chance to learn more about Qadri. She departed the show in season 16, episode 3. The way the story was told on the set was that Miranda Bailey (Chandra Wilson) and Qadri has a disagreement over Meredith (Ellen Pompeo) being fired from Grey Sloan Memorial Hospital. In the scene, Qadri stood up for Grey, saying that she had come there to learn from Meredith and Miranda fired her. It was a move that upset many fans of the show.
However, the truth is, Qadri left so that Ali could pursue other options. She is working on the movie Uncharted, which is set to release in 2022. She has also been in The Wilds, a series that began in 2020. Ali has also written one short book, How's the World Treating You?