'Grey's Anatomy': A Former Star Marks Their Time Since Leaving the Show With 1 Word
One former cast member from 'Grey's Anatomy' has been off the show for eight years. Here's what they had to say to mark the occasion.
The main cast of Grey's Anatomy has changed a little nearly every season of the hit series. Today, many past stars still speak fondly of their time on the show, while others don't have too many happy memories. Learn what one previous cast member said on the anniversary of their final Grey's Anatomy episode.
'Grey's Anatomy' has aired for 16 seasons
Grey's Anatomy began airing in 2005 on ABC. The medical drama follows the lives of the surgeons at a Seattle hospital (Seattle Grace at the start but eventually renamed Grey Sloan Memorial). The name comes from the central character, Meredith Grey, combined with that of a medical textbook, Gray's Anatomy.
The popular series became the longest-running medical drama in TV history during its 15th season when it surpassed E.R. Season 16 was cut short by a few episodes due to the coronavirus (COVID-19) pandemic. However, it's set to return in November 2020 with season 17.
There have been many character deaths over this time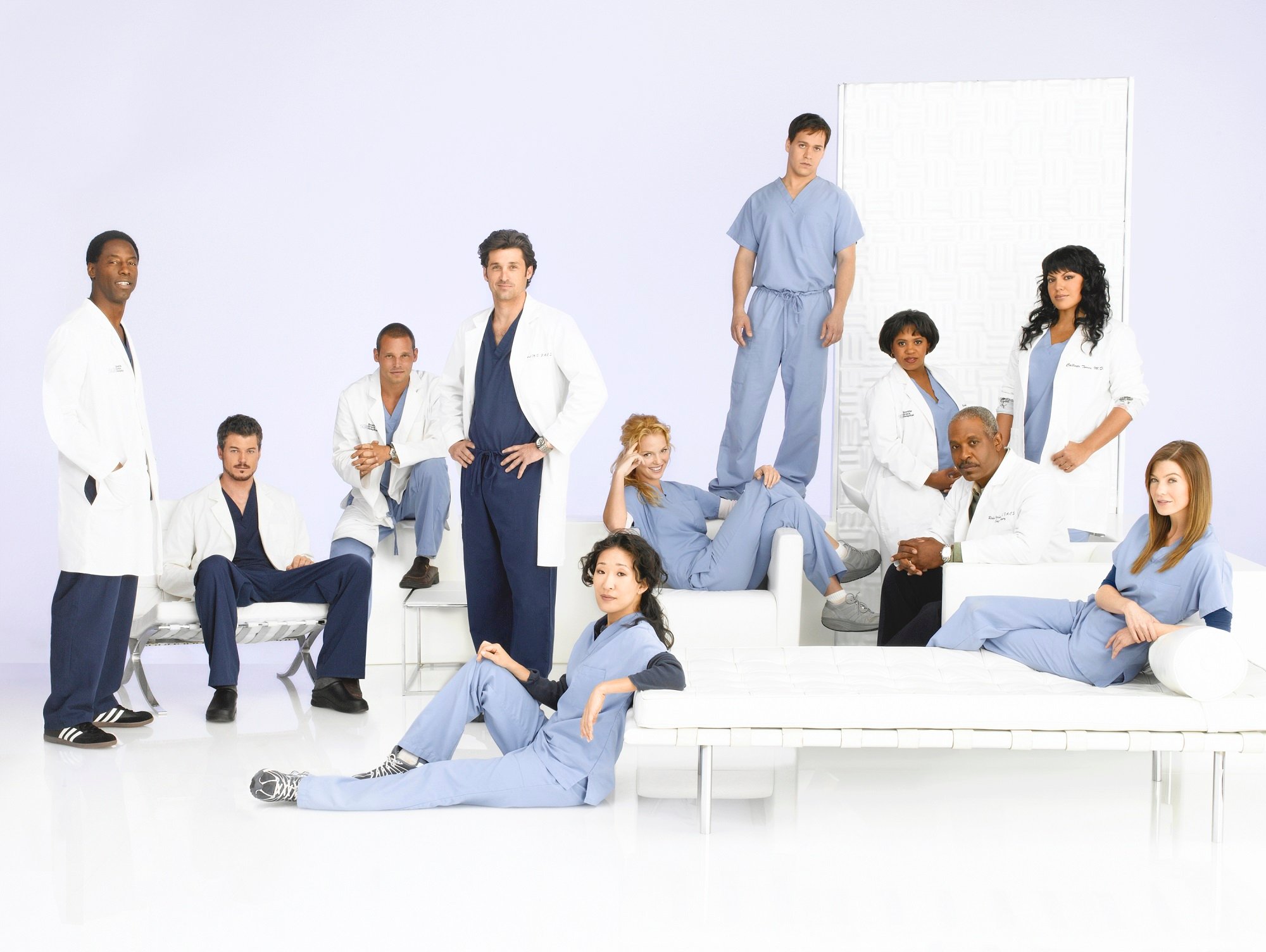 When a series airs for as long as Grey's Anatomy has, there are bound to be actors who leave, whether of their own volition or otherwise. And, given how dramatic and high-stakes the show is, many of their characters are written off in very permanent ways, including death.
Of the actors in the Season 3 promotional photo above, only three are still a part of the show in 2020. Out of the remaining eight, three were killed off, while the rest left for other jobs. And that's just the tip of the iceberg. Many more characters have come and gone.
Eric Dane portrayed Mark Sloan for 6 seasons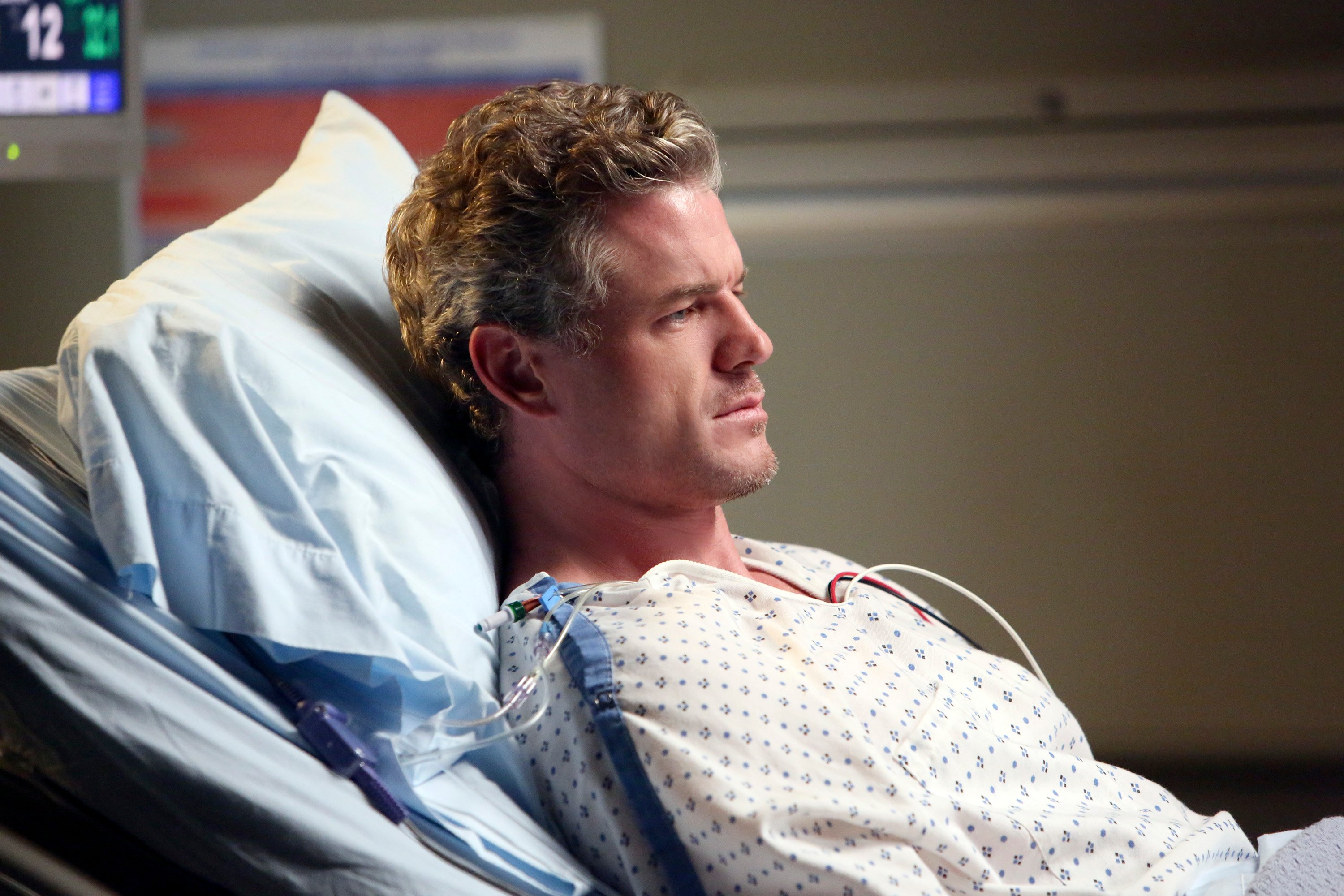 Among the notable characters who have passed is Eric Dane's Mark Sloan. Mark is a plastic surgeon who arrives at the Seattle hospital in season 2, after following his love interest (and best friend's ex-wife) there from New York. He later returns to stay, first credited as a lead cast member in the season 3 episode, which aired on October 5, 2006.
Mark (nicknamed "McSteamy") sticks around for several years. He has numerous other love interests, including Lexie Grey, Meredith's sister. He even fathers a child with Callie Torres and co-parents their daughter, Sofia, with her. Mark dies after succumbing to injuries from the plane crash that killed Lexie.
Dane on the anniversary of Mark's death
Mark dies in the season 9 premiere, "Going, Going, Gone," which aired on September 27, 2012. However, Dane's last episode is actually the next one, "Remember the Time," which aired on October 4. It shows a flashback to the character shortly before his death. Later, the hospital is renamed in he and Lexie's honor.
On September 27, 2020, a Twitter user noted that it had been eight years since the character's death, asking Sloan, "how [do] you feel?" The actor quote-tweeted his reply, adding just one word: "Old." It's memorable for Grey's Anatomy fans to see Dane mark eight years since Mark's death and 14 since he became a star in the series.