'Grey's Anatomy': If George O' Malley Never Died — Everything Would Have Changed
'Grey's Anatomy' fans will never forget when George O' Malley died. His death was so tragic that fans still talk about what might have happened if he lived.
Diehard Grey's Anatomy fans will never forget the tragic episode where George O' Malley (T. R. Knight) died. He was only part of the show for five seasons; however, fans think they know what would have happened if he was never hit by that bus.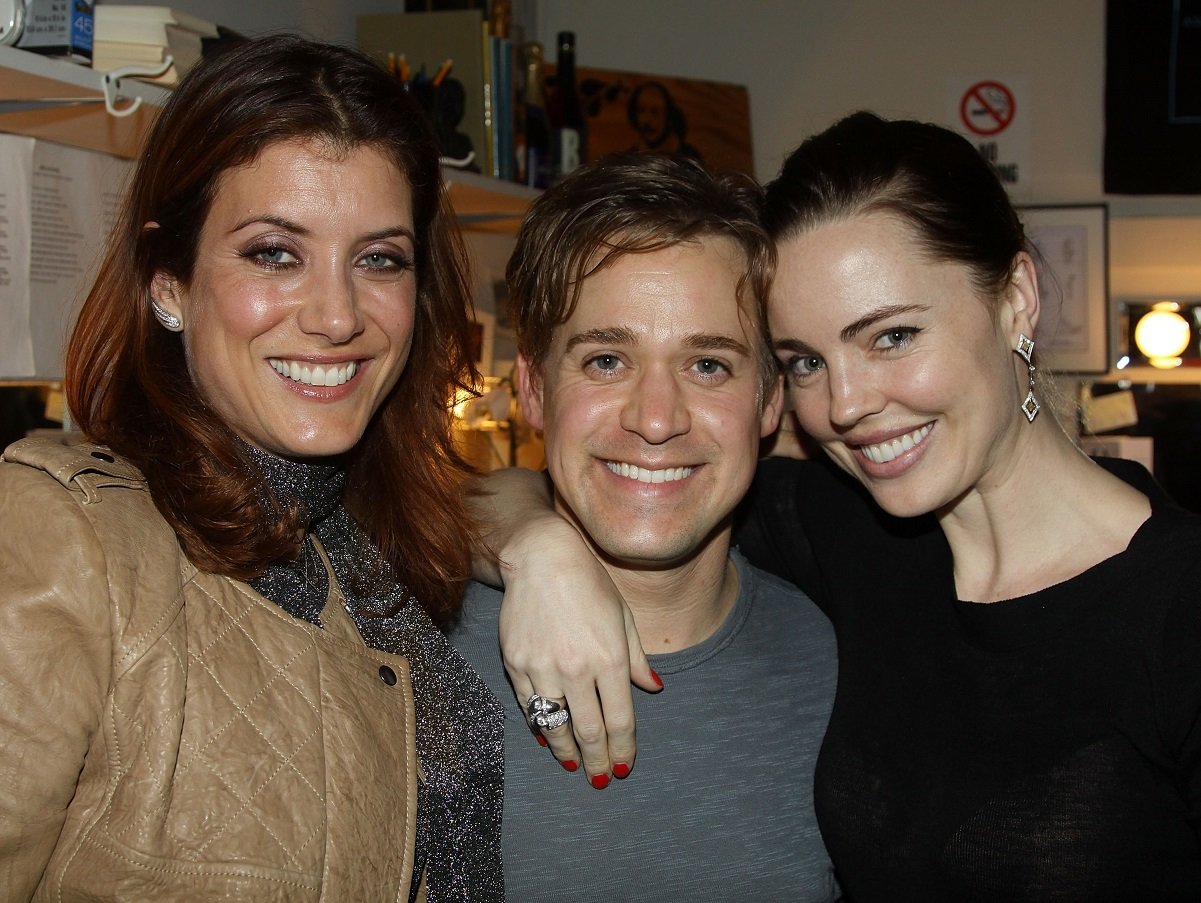 Why did George O' Malley leave 'Grey's Anatomy'?
The decision for George O' Malley to depart Grey's Anatomy was because the actor who played his character, T. R. Knight, called it quits. The star's ultimate reason for leaving stemmed from many different things.  
In 2007, you may remember that co-star Isaiah Washington, who played Preston Burke, reportedly used a homophobic slur to refer to Knight. After the incident, Washington was fired from the show. However, the actor never recovered from the issue enough to want to continue on the series.
Knight left Grey's Anatomy in 2009, citing a "breakdown in communication" with Shonda Rhimes. He also was upset that O' Malley was getting a decreasing amount of screen time on the show. Plus, the conflict with Washington forced him to come out as gay publicly. 
George O' Malley would have hit it off with April Kepner
April Kepner (Sarah Drew) joined Seattle Grace Mercy West Hospital in season 6 after the merge of the two hospitals. Since O' Malley died at the end of season 5, the two characters never met. 
"He would've been close to April had they met," one fan wrote on Reddit. "George would've been a really incredible trauma surgeon, too."
Other fans quickly agreed that April and George would have been fast friends.
"I really could've seen him and April getting along and having a friendly competitive relationship while both were doing trauma."
O' Malley would have helped Alex Karev and Izzie Stevens' relationship on 'Grey's Anatomy'
Fans also feel that O' Malley's relationship with Alex Karev (Justin Chambers) would have grown and changed. 
"I feel like if George was there in season 6, he could've been a mediator to Alex and Izzie [Katherine Heigl] when they had problems," another fan added. "He could have told Alex to tell Izzie to come back when he told her to leave. Alex would've respected him for telling him to fight for him and Izzie."
Fans also add that the course of Izzie's career at the hospital would have changed if O' Malley were still alive in season 6.
"If George were still there, then Izzie would have stayed and never even been fired," one fan wrote. "She made a mistake because she was nice, and Charles took advantage of her kindness. She mentioned George immediately before mistreating the patient."
Right before Izzie gives a patient the wrong medication, she yells at Charles for not having each other's backs in the hospital. She brings up how George threw himself in front of a bus to save someone. So, fans feel that Izzie wouldn't have been thinking about her friend's death; therefore, she would have never made a mistake.
"Season 6 would have just been way better if he had stayed," another fan concluded.