'Grey's Anatomy': Giacomo Gianniotti Hints Andrew DeLuca Will 'Thrive' After the Time Jump in Season 17
'Grey's Anatomy' star Giacomo Gianniotti suggested Andrew DeLuca will "thrive" despite his bipolar I diagnosis in season 17.
Grey's Anatomy fans were heartbroken when Andrew DeLuca (Giacomo Gianniotti) fell apart in the season 16 finale. The surgical resident struggled with his mental health throughout the season. Then according to the spinoff series, Station 19, Andrew was diagnosed with bipolar I disorder. So where does that leave the character as Grey's Anatomy Season 17 approaches? Gianniotti recently teased what's next for the Shondaland drama. And honestly, his comments will make any fan breathe a sigh of relief.
Andrew DeLuca has bipolar I disorder in 'Grey's Anatomy'
Andrew's bipolar storyline left on a cliffhanger in Grey's Anatomy Season 16. Production for the ABC medical series shut down in mid-March 2020 due to the coronavirus (COVID-19) pandemic, which cut the season short by four episodes. As a result, Andrew was last seen in the middle of a breakdown, crying out to Meredith Grey (Ellen Pompeo).
"I don't know what's going on," he said. 
Meanwhile, Grey's Anatomy viewers never received an official diagnosis for Andrew. But in Station 19 Season 3 Episode 15, Carina DeLuca (Stefania Spampinato) revealed Andrew inherited bipolar I disorder from their father. Then showrunner Krista Vernoff confirmed the diagnosis. 
"DeLuca is bipolar," she told People in May. "After finally diagnosing Richard, [DeLuca] went from manic to depressed. That's what that last scene was when he's sitting on the floor, crying in a pit of despair after not seeing anything but high for the last several episodes."
Giacomo Gianniotti says 'Grey's Anatomy' Season 17 will start with a time jump
While fans are itching to find out what happened to Andrew after his breakdown, Gianniotti recently revealed Grey's Anatomy Season 17 will start with a time jump. This means we won't pick up exactly where we left off. 
"We're going to start the season about a month and a half [into] full COVID," Gianniotti told Entertainment Tonight in August 2020. "So it's going to take place a little beyond where we left off in the last season.
That said, it's possible Grey's Anatomy fans will still see how Andrew and Meredith dealt with his mental health issues at the end of season 16.
"We might have some flashbacks. We might have some things where we're referencing last season, just to have context leading up," Gianniotti said. "But we are going to have a little leap when we start this season in terms of time."
Giacomo Gianniotti teases how 'Grey's Anatomy' Season 17 will handle Andrew DeLuca's mental health storyline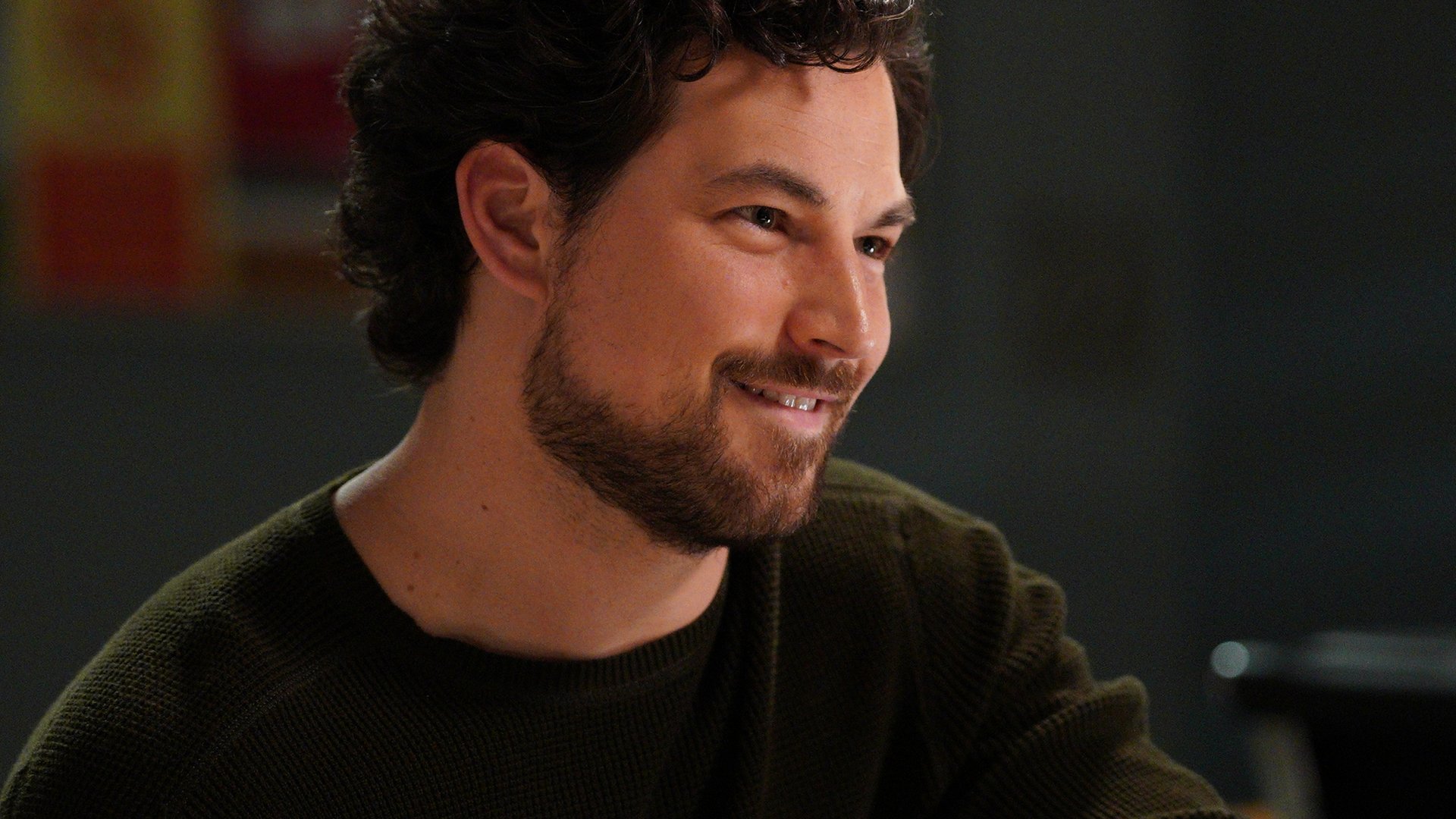 For now, fans will have to wait and see how Grey's Anatomy Season 17 addresses Andrew's breakdown from the finale. But Vernoff previously hinted the character's future as a surgeon depended on his willingness to seek treatment.
"I don't think that a mental health diagnosis prevents a person from being a surgeon as long as he's willing to treat it," the showrunner told Us Weekly in May 2020. "And that's the big question mark."
Then in an interview with Entertainment Tonight Canada published in August 2020, Gianniotti suggested Andrew will receive the "greatest story" on Grey's Anatomy Season 17 after he accepts his bipolar I disorder and seeks treatment.
"At the end of this season, we saw him clearly ramping up and experiencing symptoms of bipolar and coming to terms with what that meant," Gianniotti said of Andrew. "Like grief, there's stages — denial, anger, acceptance — but it's a long, bumpy road.  So we want to tell a story about those who have these people as loved ones and how to be a support system."
The actor continued, "They can live beautiful lives and have love and successful careers. With mental health resources, medication, therapy, exercise, and diet you can overcome a lot of issues in your mind. On Grey's, the greatest story is yet to be told — how DeLuca accepts this and decides to not be defined by it. And how despite it, he chooses to thrive."
Check out Showbiz Cheat Sheet on Facebook!