'Grey's Anatomy': Giacomo Gianniotti Says He Wishes Meredith and DeLuca Could've 'Deepened Their Love'
Grey's Anatomy season 17 said goodbye to one of its doctors at Grey Sloan Memorial. In the show's midseason premiere, Dr. Andrew DeLuca (Giacomo Gianniotti) died. The murder occurred while his ex-girlfriend, Dr. Meredith Grey (Ellen Pompeo), was on a ventilator due to COVID-19.

Gianniotti recently shared how he feels about DeLuca dying before connecting with Meredith one last time.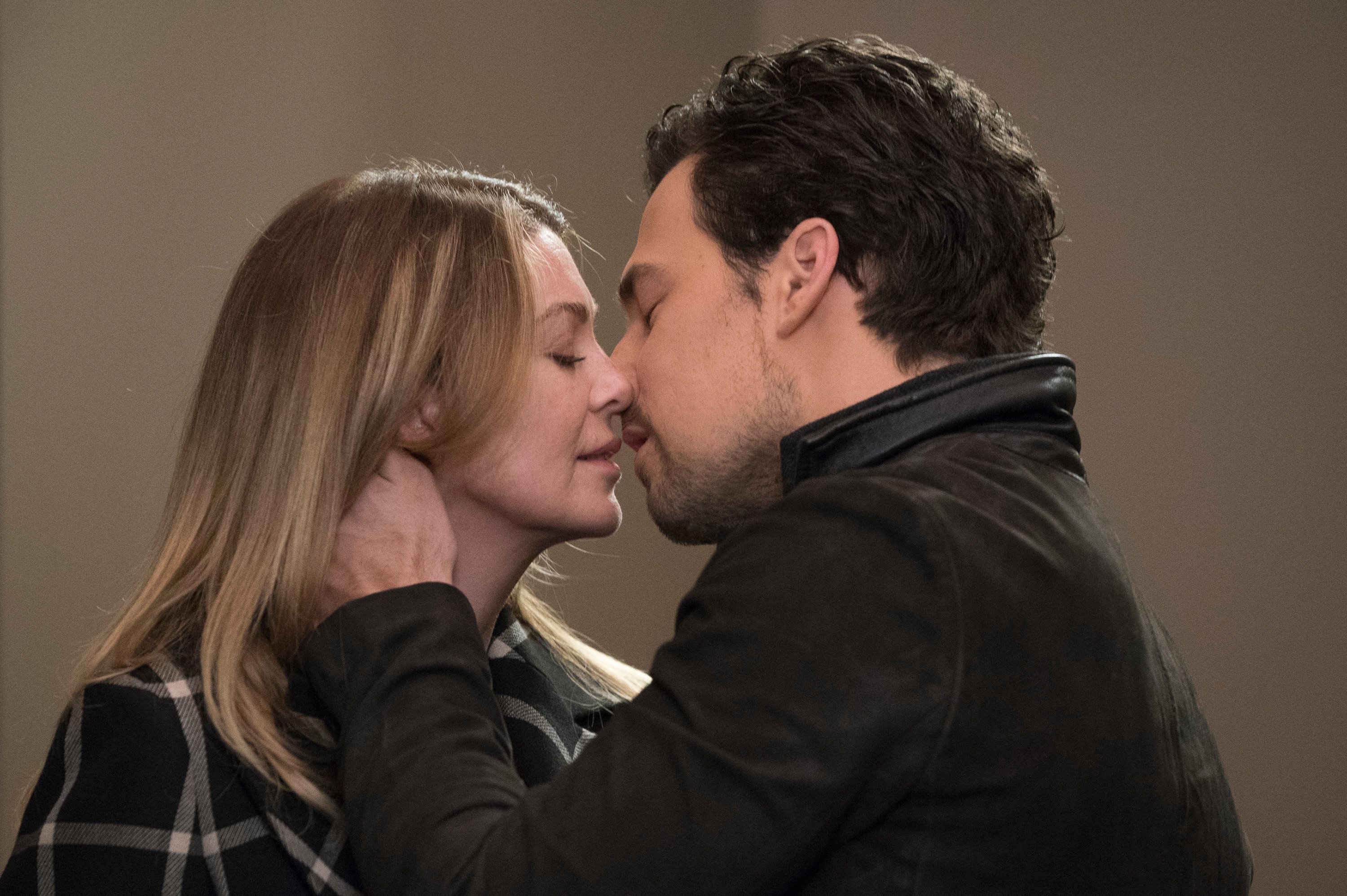 What happened between Meredith (Ellen Pompeo) and DeLuca (Giacomo Gianniotti) on 'Grey's Anatomy'? 
During the first 11 seasons of Grey's Anatomy, viewers watched Meredith and Derek's (Patrick Dempsey) love story. The surgeons went from an affair to marriage via a post-it note in season 5. Along the way, the couple welcomed two children- Zola (Aniela Gumbs) and Bailey (Daniel Sharman). However, Derek died in a car crash, leaving Meredith and his family behind. 
After Derek's death, Meredith struggled to find another companion. In season 12, however, she tried dating again with Dr. Nathan Riggs (Martin Henderson). Once the relationship ended, Meredith found herself in a love triangle between DeLuca and Dr. Link (Chris Carmack). Eventually, she chose DeLuca, who was younger and more inexperienced than Meredith. 
In season 16, MerLuca broke up. Although he supported Meredith through her medical license trial, he couldn't handle his girlfriend's career and feelings for Derek. Following the split, Meredith helped DeLuca's sister, Carina (Stefania Spampinato), assist him through his bipolar diagnosis. Grey's creator Krista Vernoff after the season 16 finale that she wanted Meredith and DeLuca to get back together. 
"There's a part of me that feels like DeLuca if he gets the right kind of treatment, could be becoming a human being with life experience that helps him rise to Meredith's level," Vernoff said. "It sounds like Season 17 won't ignore the possibility of them getting back together."
What Giacomo Gianniotti thinks about Meredith and DeLuca's fate
Grey's Anatomy fans didn't get to see what could've been between Meredith and DeLuca. In March 2021, the medical drama returned for the winter. During the Station 19 crossover, Andrew and Carina tracked down a sex trafficker. The woman stabbed him in the middle of a public place. Following the ordeal, DeLuca was rushed to Grey Sloan but died during surgery. 
While speaking with TV Insider, Gianniotti said he believes Meredith and DeLuca would've gotten back together if the character didn't die. The actor also revealed that the couple deserved more time to figure out their relationship. 
"I definitely think there was an opportunity for them to have deepened their love," Gianniotti said of MerLuca. "At the end of the last season, DeLuca was going through so much personally, combating with accepting his diagnosis of bipolar and getting help and treatment. In this season, we see him doing all these amazing things: [he is] an attending, promoted, medicated, exercising, eating well, getting therapy and treatment." 
Grey's Anatomy airs Thursday nights on ABC.