'Grey's Anatomy': Giacomo Gianniotti Shares How Andrew DeLuca Feels About Derek Shepherd
Grey's Anatomy's fans often look back on Meredith and Derek's love story. The pair's romance spanned for a decade and had many highs and lows. In Season 11, Derek died from a car crash, leaving Meredith with their three children. After spending several seasons single, Meredith moved on and began dating a surgical resident, Andrew DeLuca (Giacomo Gianniotti). Gianniotti recently spoke about Andrew's relationship with Meredith.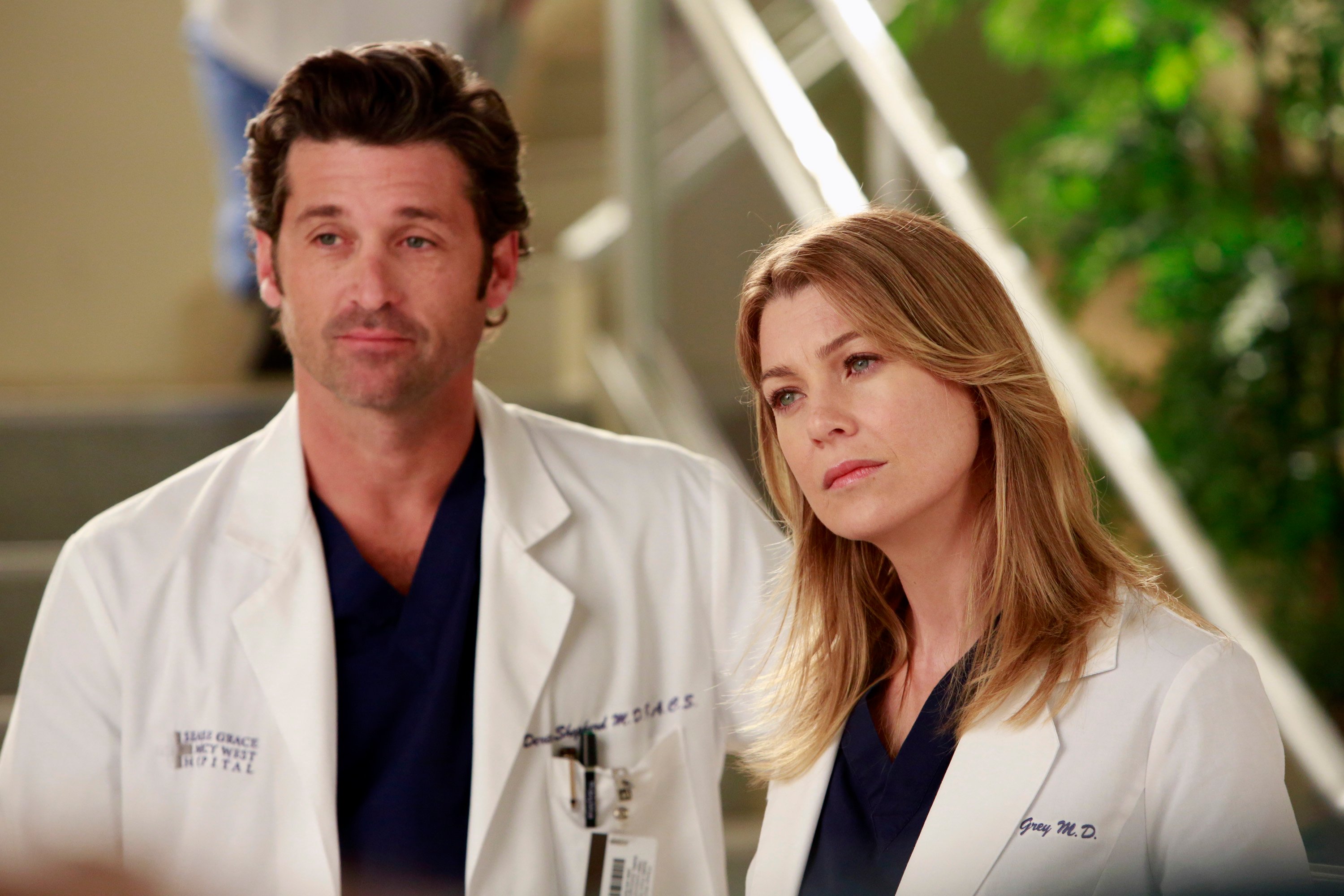 Giacomo Gianniotti says Andrew DeLuca has a 'tremendous amount of respect' for Derek Shepherd
Gianniotti joined Grey's in 2015. The actor's character, Andrew, became a recurring character on the show. Andrew fell for Meredith years after Derek died in a car crash. After Andrew shared his feelings for Meredith, they engaged in a secret love affair that went public in Season 15. The couple's relationship remained strong throughout Season 16.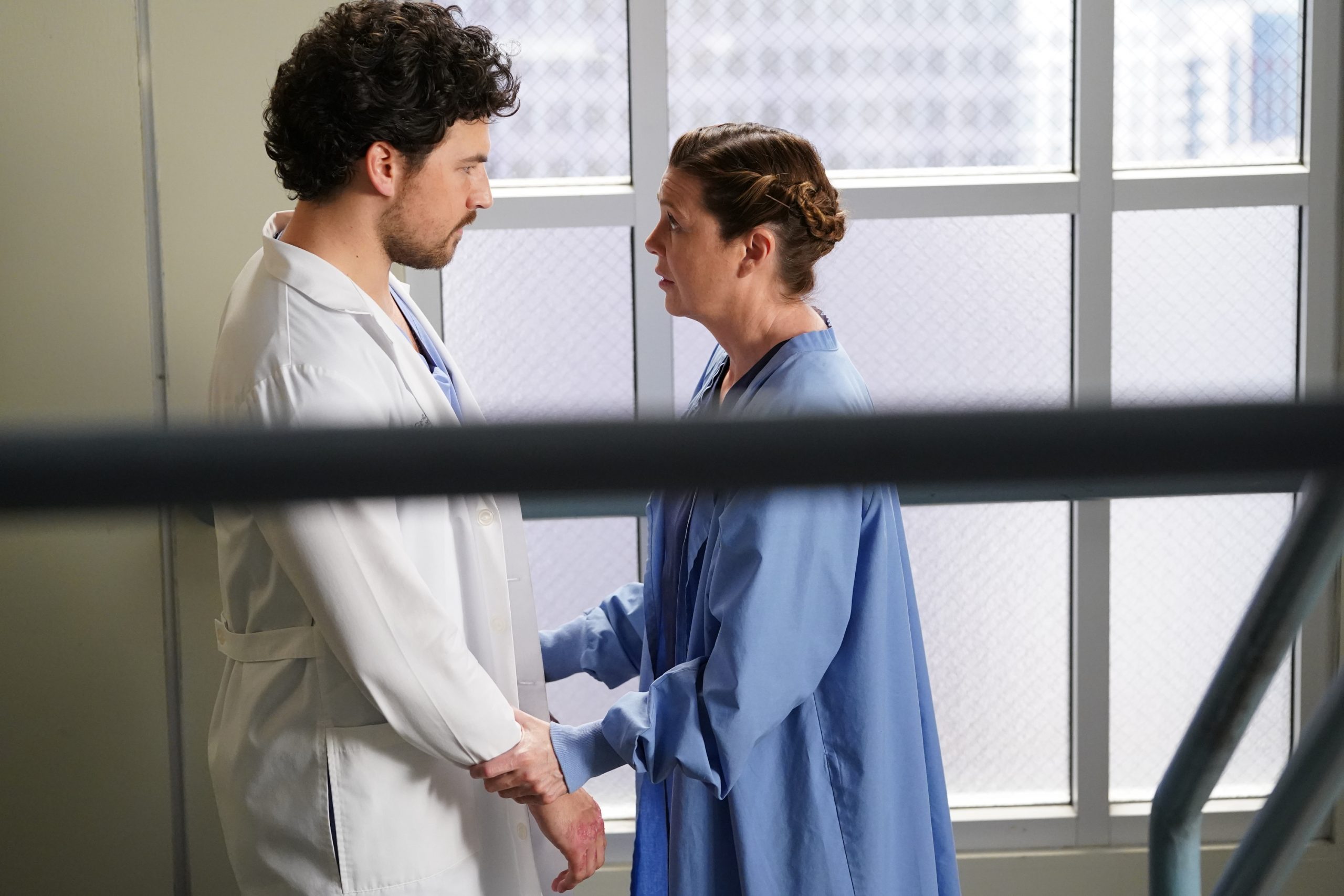 In December 2020, Gianniotti spoke to Hollywood Life about playing Pompeo's love interest. Throughout the interview, he shared that he's well aware of Meredith and Derek's legacy and doesn't try to compete with it on-screen. 
"I don't know. I think he's sort of like this monolithic character on the show in terms of Deluca knows what that person meant for Meredith," Giacomo said about Derek. "You're not replacing that person. You can't. It's unimaginable, right? I think he just probably respect him a lot in terms of what an incredible neurosurgeon he was, what he accomplished in his career, and I think he would have a tremendous amount of respect for Derek."
Giacomo Gianniotti said Andrew and Meredith won't get back together easily
In Season 16 of Grey's, Andrew and Meredith ended their relationship. Andrew became upset with Meredith after she addressed him about his mental health. According to Meredith, his diagnosis caused Andrew to stop eating and sleeping, which concerned Meredith. Andrew informed her that he wasn't her "business" moving forward. 
According to Gianniotti, Andrew and Meredith have a long way to go before they're back together. He said Meredith's COVID-19 recent diagnosis puts them in a different space now.
"Unfortunately, there is damage that is done," Gianniotti admitted. " I think this season there's a lot of making up to do. There's a lot of reassessing now that he's trying to get his life together. Can we work? Was the damage that I did too much? Did I say too much? Did I do too much? Are you willing to entertain the possibility where we could try again?  I think that question is both posed for both people."
Giacomo Gianniotti said Andrew DeLuca's romance with Meredith Grey was challenging because of Derek Shepherd
Gianniotti's thoughts on Meredith's ex-husband comes after he admitted he was nervous about being her romantic interest. In March 2020, Gianniotti told Us Weekly that he didn't see his character interacting with Meredith much. As he became more involved with the cast, Gianniotti's and Pompeo's real-life chemistry inspired the on-screen romance.
"I think for my character, it's been complex because it's how do you handle a woman that's that powerful? As a young man, it's intimidating," Gianniotti said of Andrew and Meredith's relationship. "She's so accomplished in her career as a surgeon. She has an ex-husband she was widowed by; she has children. This is a lot for a character who is roughly 30 years old, like I am, to take on."