'Grey's Anatomy': Gives Fans the 'House'-Like Drama They Asked for When Season 16 Returns With a New Star
'Grey's Anatomy' writers were listening when fans requested more interesting medical drama. This new recurring star will bring a mysterious case with her.
Grey's Anatomy fans are going through withdrawal right now from their favorite show. The long mid-season break is coming to an end soon and this new character might be precisely what fans asked for. Let's take a look at who is the new recurring role and how it relates to fan requests for the back-half of season 16 of Grey's Anatomy.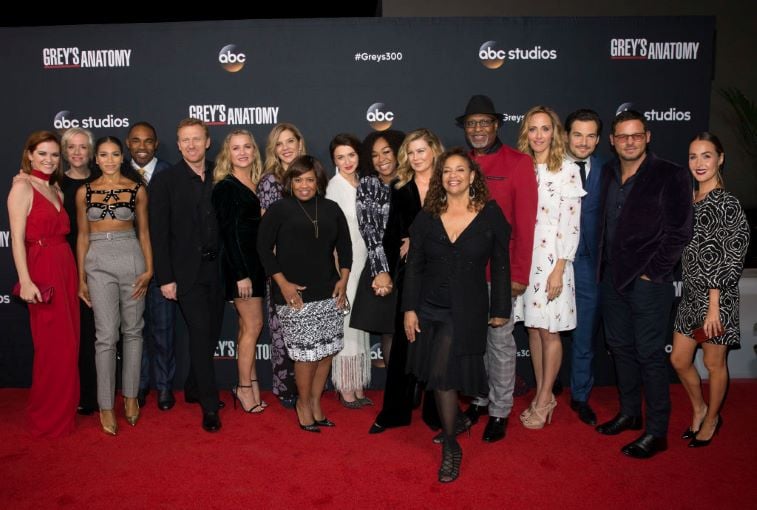 Fans spoke out about wanting more intense medical drama on 'Grey's Anatomy'
After the mid-season finale, fans took to Reddit to discuss some other plotlines they feel might be more exciting than all of the recent surprise pregnancies. What happened next was a list of over 150 comments of what viewers hope to see in the future of Grey's Anatomy. 
The central theme of the responses is that fans want more interesting medical cases. There is so much devastation and tragedy on the show in recent years that viewers are calling for something fresh.
"I want more crazy medical stuff," wrote one fan on Reddit. "Challenge the doctors—give us a patient that is hard to diagnose (like in House)."
Redditors upvoted that one user's comment 169 times. Many fans would like to see more medicine like what was in the medical drama, House. 
"Hell, yes," agreed another viewer. "I love House, and I'm sick of Grey's being so melodramatic; we used to have interesting characters and actual problems. Dr. House would make things darker and more medicine-centric."
House is a television drama that originally aired on Fox for eight seasons. The series' main character, Dr. House (Hugh Laurie) is an unconventional medical genius who solves tough cases at a fictional hospital in New Jersey. 
'Grey's Anatomy' writers are giving fans the difficult 'House'-like case they asked for
When Grey's Anatomy returns for the second half of season 16 on Jan. 23, 2020, we will see a crossover event as Station 19 helps to save lives in Joe's Bar. So, we will get our normal turn of tragic events right off the bat. 
Then, things will get more medical-centric with the Jan. 30, 2020 episode. Sarah Rafferty from Suits will join the cast as a new patient, Suzanne. This woman will arrive at Grey-Sloan for a routine procedure that quickly turns in to much more than anyone could have expected. 
Her symptoms are so mysterious that Miranda Bailey (Chandra Wilson) and Andrew DeLuca (Giacomo Gianniotti) can not figure out what is ailing Suzanne. 
Rafferty is part of a multi-episode medical mystery, so her case will not close on Jan. 30.
Who is Sarah Rafferty on 'Suits'?
Rafferty is most well-known for her role as Donna Roberta Paulsen on the legal drama Suits. The series ran for nine seasons from Jun. 23, 2011, to Sept. 25, 2019. 
Mike Ross (Patrick J. Adams) and Harvey Specter (Gabriel Macht) are the two main characters of the drama, which is set at a fictional law firm in NYC. The show mainly revolves around Mike and Harvey closing court cases while hiding the fact that Mike never attended law school. 
Rafferty's character eventually marries Harvey. Former Grey's Anatomy star, Katherine Heigl, also joined the cast of Suits as Samantha Wheeler in 2018.
It will be interesting to see how the case with Rafferty plays out when Grey's Anatomy returns for the second half of season 16 on Jan. 23, 2020.