'Grey's Anatomy' Helped Sara Ramirez Find Their True Self: 'I've Caught up With Myself in a Lot of Ways'
Sara Ramirez's time on 'Grey's Anatomy' helped them find their "true self."
Grey's Anatomy has truly pushed activist and actor Sara Ramirez to find themself in the role of Dr. Callie Torres, a now recognized media LGBTQ+ icon. By their own account, Ramirez never felt that they had actually been fully represented in the media as a bisexual before incidentally having the opportunity to do so themselves as Dr. Torres. And interestingly, Ramirez has said their time on Grey's Anatomy actually helped them find their true self.
Ramirez played Callie Torres on 'Grey's Anatomy' for 11 seasons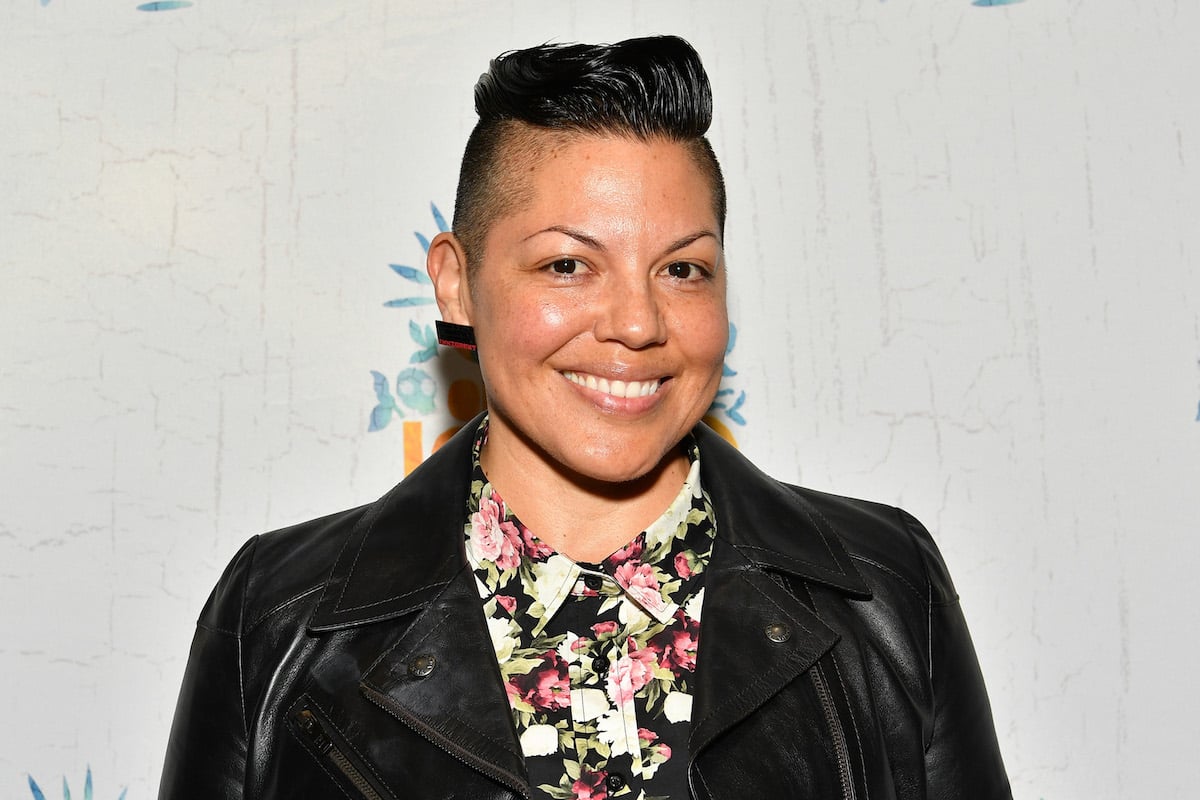 Ramirez originally began their role as Dr. Callie Torres in Grey's Anatomy's second season, in an episode that aired on Feb. 26, 2006. Though not yet a widely known household name in terms of mainstream awareness, they had already in the previous year won a Tony Award for their 2005 Broadway performance in Spamalot.
It was just about a decade after their stepping into the role, in 2016, when Ramirez publicly announced their coming out as a bisexual. This was just seven years after the 2009 episode in which the Dr. Torres was revealed to be a bisexual character themselves in the Grey's Anatomy universe. At that point, Ramirez was three years into portraying the character on the silver screen.
Four years later, in 2020, Ramirez would go on to publicly announce that they identify as a non-binary individual. In their 2020 non-binary coming out, Ramirez specifically expressed that they would accept to have both they/them and she/her pronouns used in reference to their person.
To date, Ramirez has carried on in the role of Dr. Torres for approximately 11 seasons and over 230 episodes.
Sara Ramirez said 'Grey's Anatomy' helped them find themself
It is not only the fans who have been impacted by the Mexican-Irish-American actor's role in Grey's Anatomy, but also the actor, themself, and how the role has impacted their self-reported journey of understanding and self-realization.
Though always open-minded in terms of being aware of the struggles and rights of alternative communities before coming out, there were many things that Ramirez reports not having yet understood before portraying Callie. It was during her time on Grey's Anatomy that the actor was put into a position to be directly involved in contact in a different way.  
In Ramirez's own words, the progression of learning more as their influence increased was a matter of virtually "catching up to themselves" up until the point where the revelation about their sexuality manifested. Ramirez has shared the conviction that both the personae of a feminine male and masculine tomboy embody the sort of energies that they have the capacity to both identify with in their personal life and portray in creatively produced roles.
Ramirez has emerged as an icon of empowerment
Ramirez's announcement as a newly self-recognized "non-binary human being" created no scarce amount of full-hearted receptions throughout the community online, with many in the Twitter space informally dubbing them a "non-binary queen" for bravery and forthcomingness.
Many in the fan base can identify with the modern difficulties of fighting for acceptance and self-love as an LGBTQ+ community member in the current era. And they've viewed Ramirez's as an inspiration to all looking for a little bit more assurance that they will be able to handle and thrive through the pressures of open and unashamed identification.