'Grey's Anatomy': Here Are All the Ways You Can Watch or Stream All 16 Seasons for Free
The longest-running primetime medical drama is now in its 16th season. There are currently 356 episodes available for streaming and countless ways to watch them. Let's take a look at the best ways to stream the show, including how to watch Grey's Anatomy for free.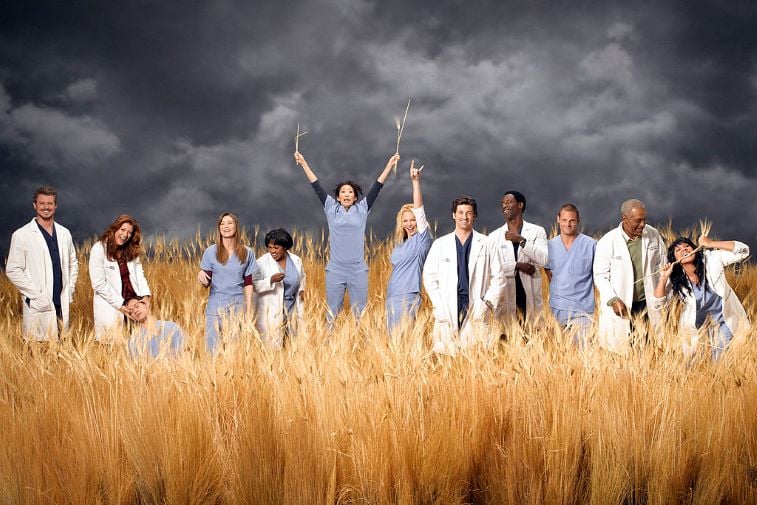 Is every season of 'Grey's Anatomy' available on Netflix for free?
Netflix does have every Grey's Anatomy episode from season 1 to season 15. However, the 16th season of your favorite medical drama is not available on Netflix until sometime in June 2020. 
You can watch seasons 1-15 for free with a 30-day free trial from Netflix. Remember to cancel your subscription before the end of the 30 days so that you do not have to pay a cent. Luckily you will have enough time to binge-watch every episode in that time.
Are all 16 seasons of 'Grey's Anatomy' on Hulu for free?
Hulu is the best option for watching all seasons from 1 to 16. Individuals with a basic account can only watch four recent episodes. However, those with a Hulu Plus subscription do have access to every episode, including the current season.
The streaming service also has a 30-day free trial option. With 356 episodes, it will take you 14 days of watching 16 solid hours each day to stream every episode since the beginning, according to Binge-Clock. You could tone it down to eight hours per day and still complete the series within the trial period. Again, don't forget to cancel before the trial ends.
New episodes of Grey's Anatomy are available on Hulu the day after they air live on ABC. A paid subscription will keep you up-to-date all season.
Can I watch all 16 seasons of 'Grey's Anatomy' on Amazon Prime Video for free?
No, Grey's Anatomy is not available for free streaming on Amazon Prime due to licensing agreements. Even a prime membership will not get you episodes. You could purchase individual shows for $2.99 or buy a TV season pass for 39.99 to get all of season 16. 
All 16 seasons of the medical drama are available on Amazon Prime; however, you will pay an episode fee or a TV season pass fee for each new season you want to watch.
'Grey's Anatomy' is on Lifetime daily
If you have a cable subscription, Grey's Anatomy airs Monday through Friday at 11 am, 12 pm, and 1 pm. The first hour is sometimes a recap or overview of the series so far. The episodes play in order starting with the first season and then repeating. 
If you do not have a cable subscription, you can watch Grey's Anatomy free using Locast to broadcast Lifetime. Locast is a free streaming service that gives viewers access to live local televised stations. It is a not for profit service that broadcasts over the internet. This service is currently only available in the United States. 
To start streaming through Locast, go to www.locast.org. Register for the service by entering a valid email address and creating a password. Then you can download the Locast app on any mobile or streaming platform, including Roku, Google Play, and Apple.
With at least three free options, you should be able to get your Grey's Anatomy binge-watch ready to go. New episodes air Thursday nights at 9 pm ET on ABC.
Read more: 'Grey's Anatomy': Fans Are Outraged Over the 'Cheap Twist' with Amelia's Baby and Begging For A Paternity Test