'Grey's Anatomy': Here's Why Ellen Pompeo Stayed But Patrick Dempsey and Sandra Oh Did Not
Grey's Anatomy fans were heartbroken when Cristina Yang (Sandra Oh) left Meredith Grey (Ellen Pompeo) to head to Zurich, Switzerland. Then viewers were devastated when Derek Shepherd (Patrick Dempsey) tragically died. However, it wasn't the writers and producers that fans should be mad at. The actors were ready to leave the show. So, why did Pompeo stay through so many years while watching her costars leave Grey's Anatomy? She explained her reasoning in a recent interview.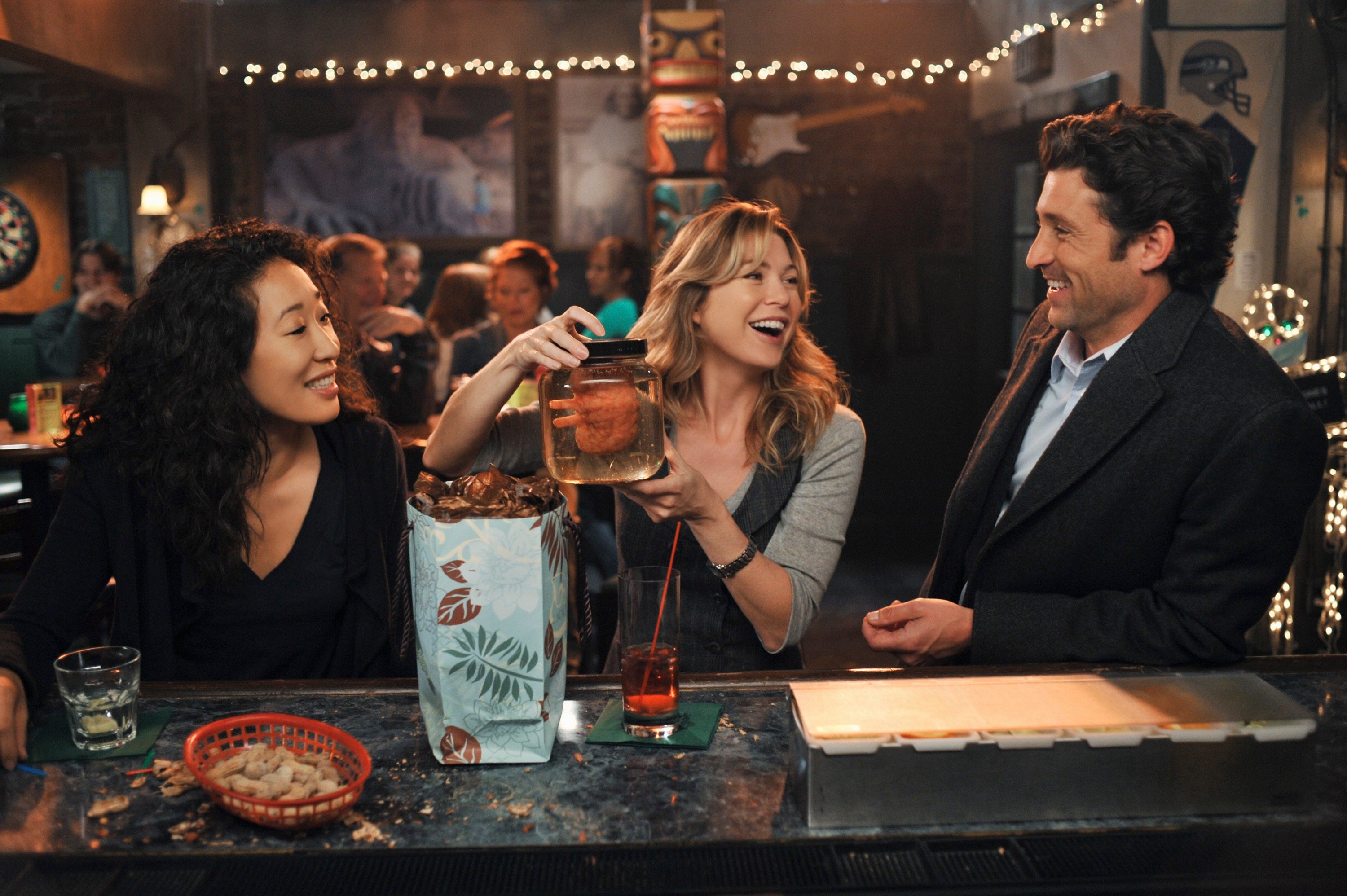 'Grey's Anatomy' star Patrick Dempsey left to pursue other interests
Dempsey portrayed Derek Shepherd for 10 years before departing the show in 2015. Although, he felt he could have left sooner.
"It had been long enough," Dempsey told People. "It was time for me to move on with other things and other interests. I probably should have moved on a couple of years earlier. I stayed a bit longer than I should have."
RELATED: 'Grey's Anatomy': Here's Why Fans Didn't Love the Season 17 Premiere
According to Wikipedia, Dempsey wanted to be a producer when he left Grey's Anatomy. He worked on two small-screen projects after leaving. Then Dempsey starred in Bridget Jones' Baby with Renee Zellweger. He also was a producer on The Art of Racing in the Rain in 2019. Dempsey has several small-screen projects coming up, as well. 
Sandra Oh left 'Grey's Anatomy' to pursue other creative avenues in her career
When Sandra Oh left Grey's Anatomy in 2013, she cited similar reasons to Patrick Dempsey.
"Creatively, I really feel like I gave it my all, and I feel ready to let her go," Oh told The Hollywood Reporter. "It's such an interesting thing to play a character for so long and to actually get the sense that she wants to be let go as well."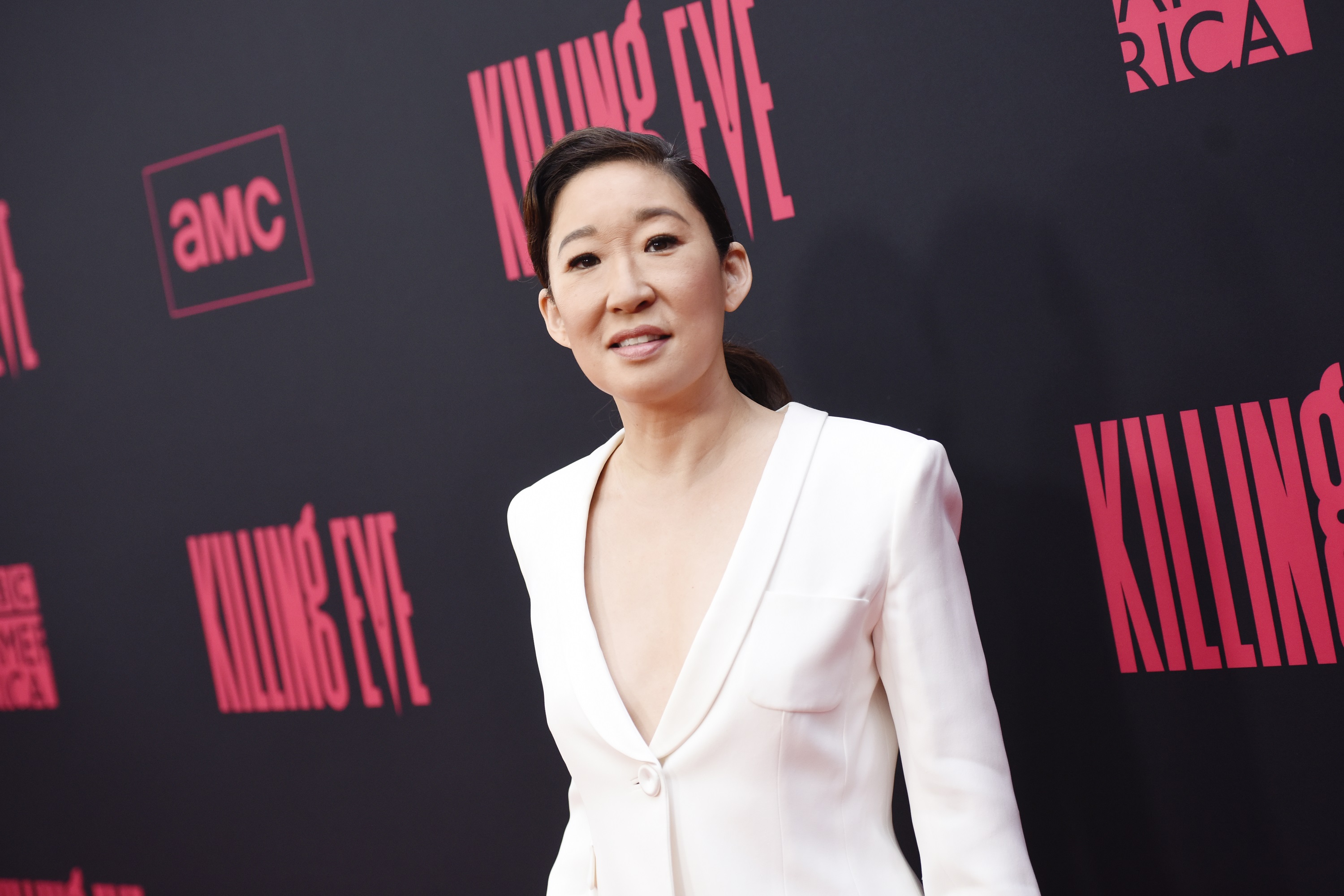 It took her two years to tell producer and show creator Shonda Rhimes that she was ready to leave. However, Oh was prepared to pursue different projects. She appeared in various other films and small-screen projects after her time on Grey's Anatomy.
However, she is most well-known for her role as Eve Polastri on the British spy thriller Killing Eve.
Ellen Pompeo chose a 'healthy home life' over her career
Pompeo, on the other hand, felt that it was more important to stick to one character to keep her life grounded at home. On the Jemele Hill is Unbothered podcast on Aug. 3, Pompeo explained that she decided to continue with Grey's Anatomy because of her family's financial security.
RELATED: 'Grey's Anatomy' Fans Point Out the Minor Character Who Brought the Most 'Perfectly Delivered Line' of the Season 17 Premiere
"Personally, a healthy home life was more important than a career," she said. "I made a decision to make money and not chase creative acting roles."
Not only did she stay on as an actor, but Pompeo is an executive producer on the series and "constantly fighting" for the medical drama.