The 'Grey's Anatomy' Hookup Krista Vernoff 'Fought' Shonda Rhimes on 'So Hard'
There have been so many short-lived romances on 'Grey's Anatomy.' Here's one that caused a disagreement behind the scenes.
After 16 seasons of Grey's Anatomy, there are still topics from the early seasons that arise in conversation, especially when it comes to romance. Showrunner Krista Vernoff spoke on that subject in July 2020 and brought up a particularly divisive tryst. Here's how she felt about the encounter, and why she "fought" creator Shonda Rhimes.
Krista Vernoff is the showrunner of 'Grey's Anatomy'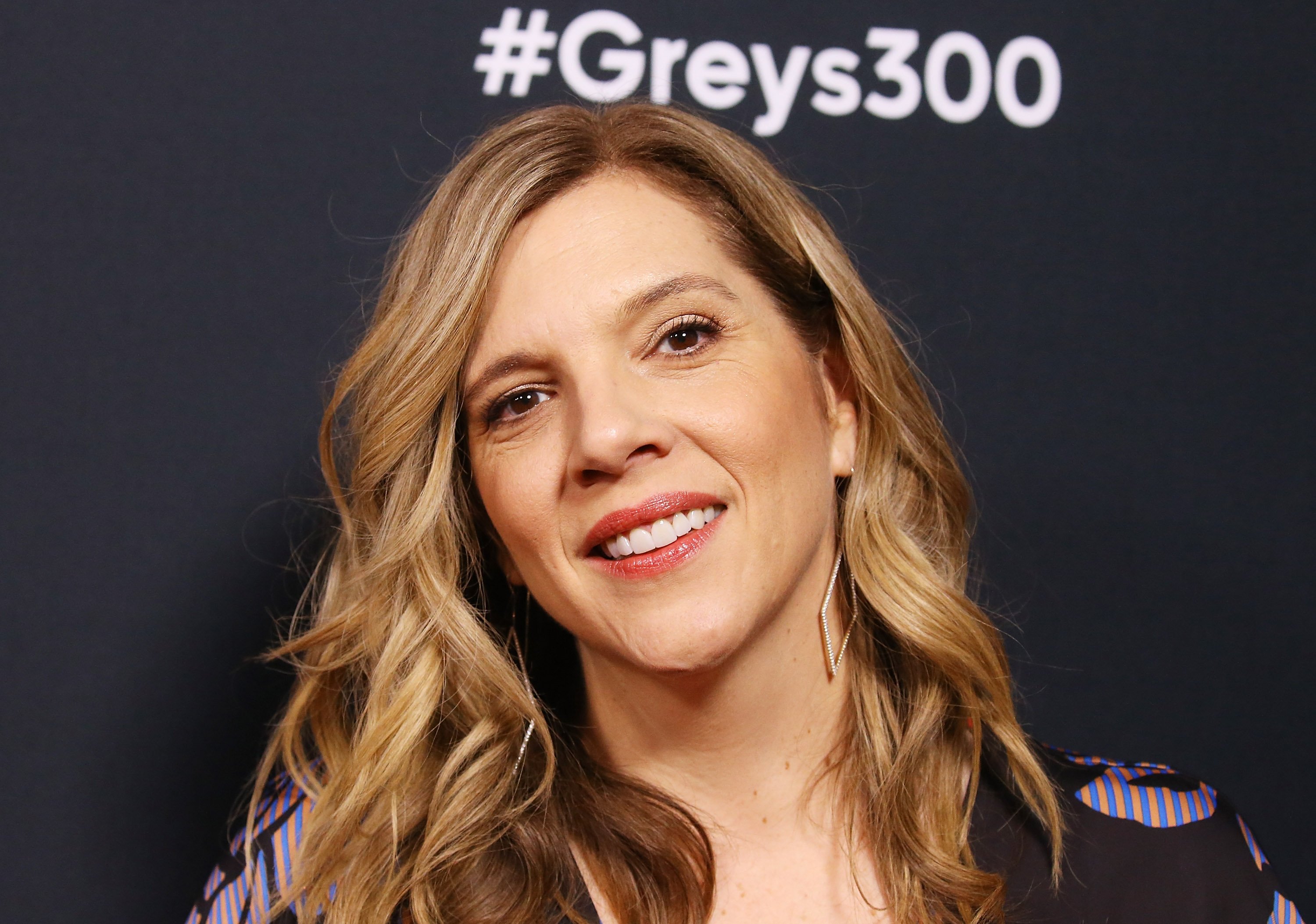 Vernoff began her career on Grey's Anatomy as a writer and supervising producer with season 1, before becoming a co-executive producer and eventually an executive producer in 2006. Vernoff worked on the show through season 7 before she left in 2011.
In the interim, Vernoff worked on the Grey's Anatomy spinoff series, Private Practice. Following its cancellation in 2013, she became a writer on Showtime's Shameless, serving in the roles of consulting producer, co-executive producer, and executive producer there as well.
She was given this role by creator Shonda Rhimes 
Meanwhile, Rhimes served as the showrunner for Grey's Anatomy, the first show she ever created. She also created Private Practice and the political drama Scandal, as well as executive producing several other series under her production company, Shondaland.
In 2017, Rhimes signed a deal with Netflix. At that time, Grey's Anatomy showrunner Stacy McKee left to create another spinoff series, Station 19. So Vernoff resumed working on the show after years away, having been selected by Rhimes herself as she ended her partnership with ABC.
Romance is still relevant, but there's less casual sex
When Grey's Anatomy premiered with Rhimes at the helm, most of the characters were in their 20s and 30s. Many of the main (and side) characters got together, engaging in both serious relationships and casual flings. But when characters grow older, marry, and have children, this is expected to change.
But romance is still crucial under Vernoff's leadership. Meredith Grey's love life has been ever-evolving, some characters have gotten divorced or lost their primary love interest, and there's still cheating. In fact, the episode that ended up serving as the season 16 finale ends with a focus on the love triangle that is Owen Hunt, Teddy Altman, and Tom Koracick.
The hook-up that caused a 'fight' between them
Speaking with the Television Academy in a July 2020 "virtual conversation" alongside cast members Chandra Wilson (Miranda Bailey) and Kevin McKidd (Owen), Vernoff described what makes the show unique. "It's human, it's emotional, it's funny. And it's one of the first shows that was really allowed consistently to be all of those things together."
When asked about a relationship that they wish hadn't happened, Wilson said, "The Meredith-George thing was really gross, but I think because it was, you had to do it." The actor is referring to a season 2 episode in which Meredith sleeps with her colleague, George O'Malley, who is in love with her. She later regrets it.
"You know, I fought against it so hard," Vernoff said of the fling. "I often use that as an example of where Shonda would fight for stuff that I was like, 'This is appalling.' And she was 'yes.'"