'Grey's Anatomy': How Bokhee Could Tie Up All the Show's Loose Ends
Grey's Anatomy is one of the longest-running shows on television with 16 seasons under its belt. Shonda Rhimes, Grey's Anatomy creator, and showrunner said that the show's ending depended on Ellen Pompeo. From recent events (Meredith contracting COVID-19), the show's end might be near.
While everyone expects that Meredith Grey would be the one to spill all the secrets at Grey Sloan Memorial Hospital, some fans have a different approach. Fans speculate that nurse Bokhee could potentially tie up all the show's loose ends, and the argument makes sense.
'Grey's Anatomy' follows a group of doctors at Grey Sloan Memorial Hospital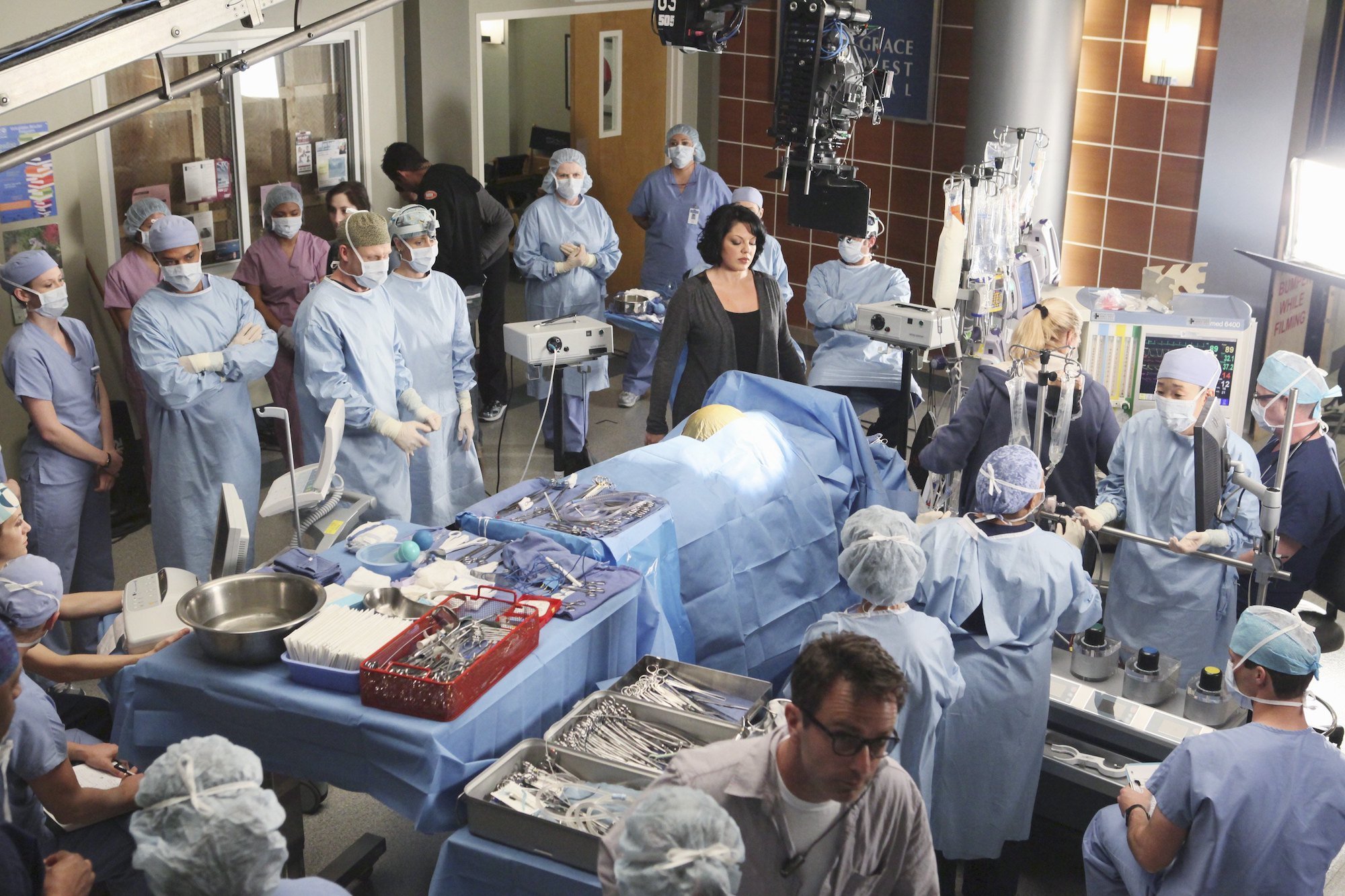 RELATED: 'Grey's Anatomy': People Love Richard So Much They Forget All the Terrible Things He's Done
Grey's Anatomy centers on the medical residents at the fictional Grey Sloan Memorial Hospital. When the show began, the residents were interns at the Seattle Grace Hospital. As the show progressed, viewers got to see the characters mature both personally and professionally.
The show's primary focus is usually placed on Meredith. Meredith's journey is shown in detail, from when she grew up to the events that brought her to Seattle Grace, now called Grey Sloan Memorial Hospital.
She is the daughter of respected surgeon Ellis Grey. Meredith and her mother didn't have the best relationship growing up. The events in her childhood were part of the reason she became a doctor. Meredith's life is portrayed as somewhat tragic as her love interest and husband, Derek Shepherd, died in a car accident.
Meredith's voiceover comes on at the beginning of every season, narrating and setting that season's tone. The voiceover is implied to be Meredith's thoughts on the hospital and those around her as written in her diary.
The show also sometimes focuses on secondary characters such as nurses and other hospital staff at Grey Sloan Memorial Hospital. One of the most prominent secondary characters is nurse Bokhee.
Who is Bokhee on 'Grey's Anatomy'?
Bokhee is a nurse at Grey Sloan Memorial Hospital who's usually seen in the operating room. She is portrayed as a calm and soft-spoken scrub nurse who doesn't speak unless spoken to. In most of her appearances on the show, Bokhee follows the doctors' conversations but never says a word.
She is, however, not afraid to speak up when the situation deems it fit. This was shown when she suggested that Jimmy Evans be given a bypass in surgery. Although not much background is provided about Bokhee, it is sometimes suggested that she has been at the hospital for quite some time. This was evidenced when Richard Webber asked if she still had his favorite music.
She also has a solid relationship with some of the head surgeons at Grey Sloan Memorial Hospital. She has been shown to help the surgeons such as Preston Burke and Cristina Yang when the situation demanded.
Bokhee is played by Kathy C An, who is a scrub nurse in real life. An has had cameos in several other shows, such as the 2001 series Six Feet and Under. She has also appeared in every season of Grey's Anatomy.
Fans think Bokhee has all the answers
As a scrub nurse, Bokhee has, without a doubt, heard and seen everything. She has been in almost every surgery conducted in the hospital.
The show's fans on Reddit seem to think that the scrub nurse could tie up all the show's loose ends. One fan even suggested that the Meredith monologues in every season were Meredith's journal entries, which Bokhee had been reading out all along.
Although many fans would like to have one episode on the show dedicated to Bokhee, others fear that it might put her at the risk of being killed off. Many gave examples of how the writers had killed off other characters, such as George (T.R Knight).