'Grey's Anatomy': How Did Denny Die?
Grey's Anatomy has been on the air for 17 seasons. Dozens of characters have come and gone over the years.
Fans are more attached to some than others. Interestingly, one of the best characters on the show was only in one season. Denny Duquette was introduced to the Grey's Anatomy world in season two, and he died in that same season. Fans didn't get a lot of time with Denny, and neither did his love interest, Izzie.
It was kind of obvious that he may not last, considering Izzie met him because he was her patient. 
Izzie and Denny met at Grey Sloan Memorial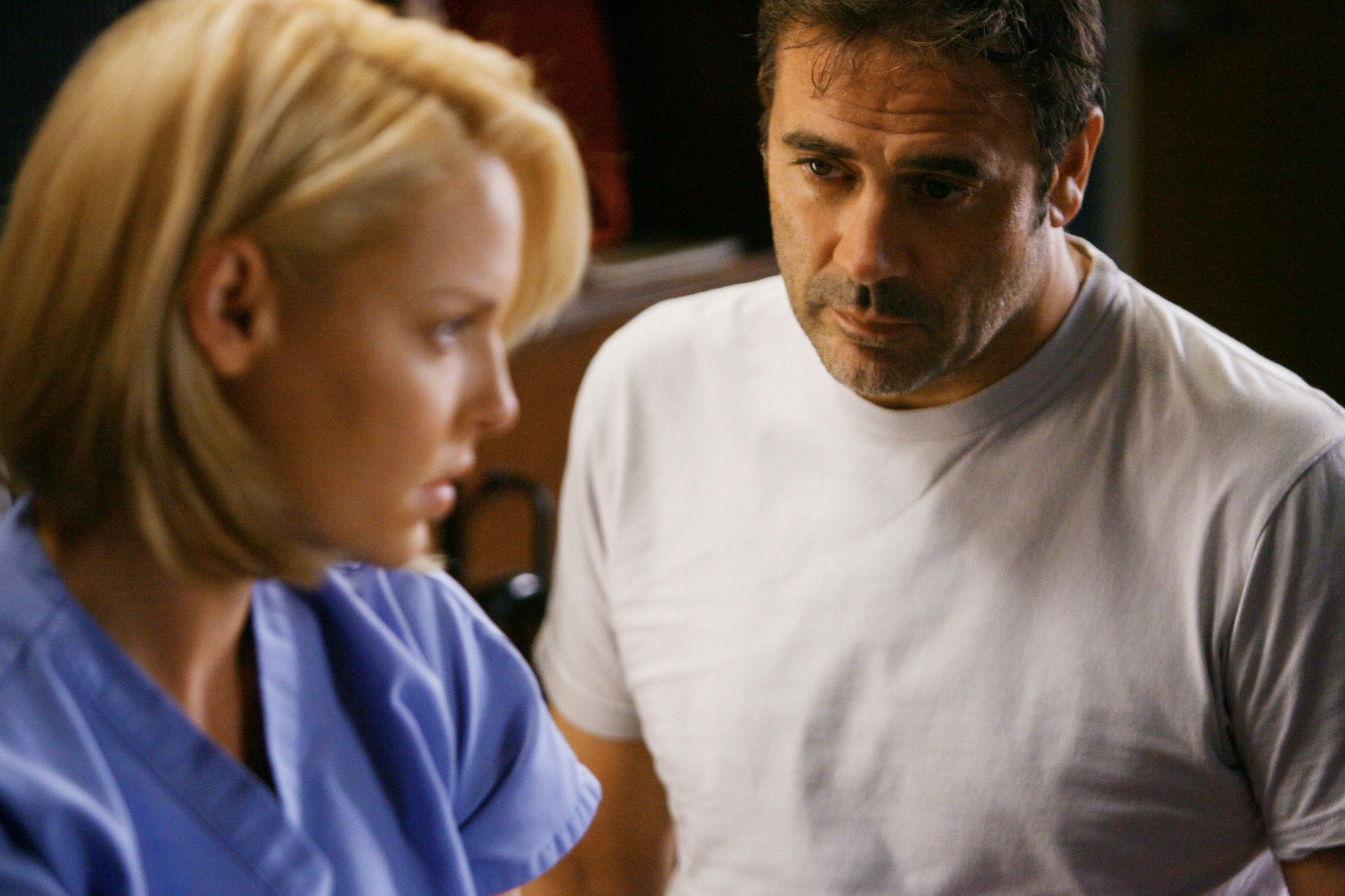 RELATED: Is 'Grey's Anatomy' Ending After Season 17? The Cast Weighs in on the Show's Last Season
Denny and Izzie quickly became one of Grey's best couples, even though they were only together for a season. It's surprising fans thought so highly of their relationship, especially since the way the two met was somewhat controversial. Denny was actually a patient at Grey Sloan Memorial when he met Izzie. It's somewhat unethical for a doctor to date a patient, but Izzie and Denny were meant to be.
Unfortunately Denny was already at death's door when he and Izzie met. He was actually on the list for a heart transplant because of a deadly heart condition. But that didn't stop Izzie from falling in love with him. He didn't end up getting the transplant he came in for originally, but his relationship with Izzie blossomed, despite his failing health.
Then a donor heart became available. It seemed like Izzie and Denny were going to live happily ever after. 
Denny died of a stroke
RELATED: 'Grey's Anatomy': For Some Fans, Derek's Disrespect for Meredith Was Unforgivable
While Denny waited for a heart, he was put on an LVAD machine. It's basically a machine that does the heart's job. Generally it is only used in extreme cases, and it's not a permanent solution. If Denny didn't get a transplant, he would eventually succumb to his condition.
As he and Izzie waited for the heart that would give him his life back, endless complications got in their way. Eventually, Izzie got tired of waiting. She told doctors at another hospital that Denny was getting worse, and needed a donor heart that had become available. 
But Izzie had to prove that Denny's health was failing in order to justify him getting the heart. She cut the wire to his LVAD machine, effectively leaving him without a way to pump blood in his body. Basically, she almost killed Denny to save his life. The risk was huge, her actions were unethical, and she got in huge trouble at the hospital.
But it worked. Denny got the heart, the transplant was successful, and Izzie thought she would be able to live happily ever after with her love. But the night of the surgery Denny died of a stroke, which is a complication of surgery. 
Death didn't stop Denny from returning to 'Grey's Anatomy'
RELATED: The 'Grey's Anatomy' Season 17 Episode 6 Trailer Teases a 'Station 19' Crossover for the Winter Finale
Izzie was devastated when Denny passed, but their relationship was stronger than death. Or something like that. Denny did end up returning to Grey's Anatomy as a ghost on two occasions. In one, Meredith saw him after she had a near death experience. The other is one of the most controversial story lines in Grey's history.
In season five, Izzie developed a brain tumor. As a result of her illness, she saw Denny's ghost. And it wasn't just seeing. She talked to him, touched him, and yes, even banged him. The ghost sex scene still weirds fans out today, even though they love Denny.
It's unfortunate that such a great character had his name sullied by a weird ghost sex delusion, but thankfully fans are able to separate the Denny that Izzie hallucinated from the real Denny.